Thanks to generous American families from diverse backgrounds, over 40,000 students hailing from more than 50 countries have been hosted in every state through study abroad programs administered by American Councils. These international students received prestigious, merit-based scholarships through the U.S. Department of State and become connected with compassionate, globally conscious families that support immersive experiences to learn English and local cultures.
While host families provide international students with transformational language and personal development opportunities, the experience is equally rewarding for participating families. Each day is a chance to appreciate new perspectives and welcome an exchange student into their community. Host families are as varied as the U.S. population, including single parents, couples without children, military families, empty nesters, and retirees. 
Michele and John Walker, a host family in Pueblo, Colorado, first explored hosting an exchange student shortly after their daughter moved out of the family's house. A family friend of the Walkers, who was also a local coordinator for American Councils, mentioned the need for families to host a young man from Bulgaria. "We agreed that we were a little lonely with our daughter gone, and we had plenty of room to host someone," Michele shared. 
Within two weeks, the Walkers welcomed Delyan to their home. "He was so eager to live the life of an American teenager," said Michele. "He embraced everything, soaking up new experiences, and infused his enthusiasm into everyone he encountered."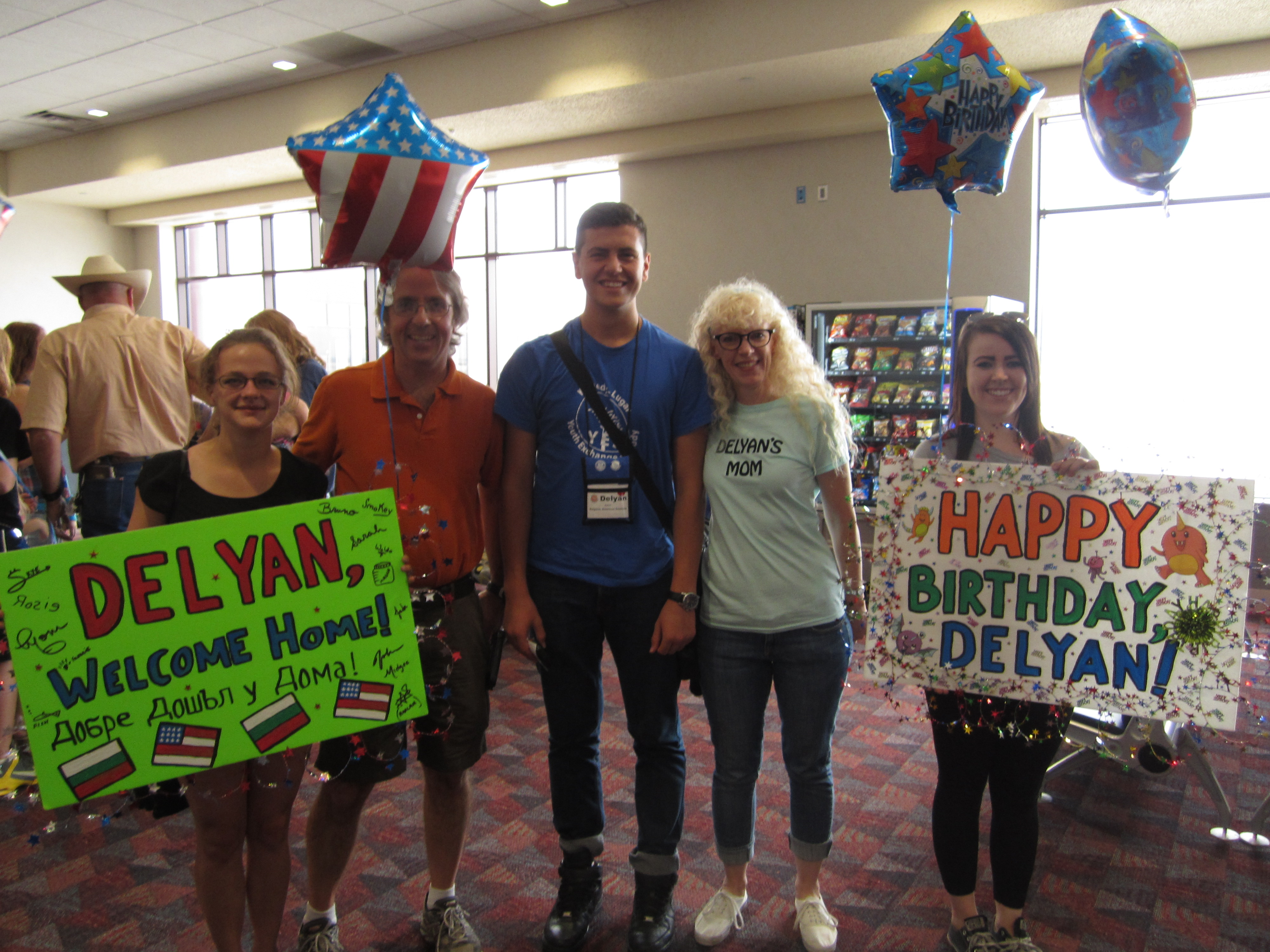 By the end of the year, Delyan had become an integral part of the Walker family. Saying goodbye to Delyan was emotional for the Walkers, with Michele confessing that she shed tears all the way home from the airport. However, the angst of parting ways did not deter Michele from hosting another student. "The pain I felt sending Delyan home was minor compared to the joy he had brought to our lives in the ten months he had stayed with us." 
Since Delyan, the Walkers have hosted students from Bulgaria, Serbia, Ukraine, and Sierra Leone. When asked about their favorite memories with their international students, the Walkers found it impossible to pick just one. Michele particularly cherishes their holiday memories, as each festive occasion brings a fresh sense of excitement and discovery for their international students. John and Michele take their host kids pumpkin picking in the fall, savor elaborate Thanksgiving dinners together, cut down Christmas trees in the winter, and hunt for Easter baskets in the spring. "It's always different for each student who hears about the traditions we've had for years," Michele remarked. "It's a lot like that expression; everything old is new again." 
The international students are also eager to share their traditions and ways of life with their host families, but as Michele notes, they are often most excited about experiencing life in the United States. Though it is common for exchange students to initially feel disappointed when their American experience doesn't match the glamorous portrayals they have seen in the media. Chores still exist in the U.S.; weekends are sometimes spent at home. Michele views these less exciting activities as just as valuable. "We believe even those mundane activities help students understand that life is the same everywhere," Michele said. "Ultimately, there is an understanding that the only difference between the countries is simply the language." 
During the 2022-2023 academic year, the Walker family hosted Alusine, a participant in the Kennedy-Lugar Youth Exchange and Study (YES) program from Sierra Leone. American Councils had the pleasure of sitting down with John, Michele, and Alusine to discuss their shared experiences.
By hosting six exchange students and raising their daughter, the Walkers have found that teenagers are universally similar, regardless of their origins. When questioned about how they can open their home to strangers for a year, Michele emphasizes that these students are not strangers but rather individuals who become a part of their growing family. "That's the lesson American Councils is trying to show us: family is family, and we all want the same thing. We want the best for our children, and we want to make sure that they can give the best to their children." 
After a decade of hosting exchange students, the Walkers established a global family that continues to grow and flourish. Michele recounts her visit to Bulgaria last summer, which solidified her commitment to hosting students. During this visit the Walkers spent time with Alex, the fourth student they hosted, and were pleasantly surprised when he arranged a reunion with their other host kids in Sofia.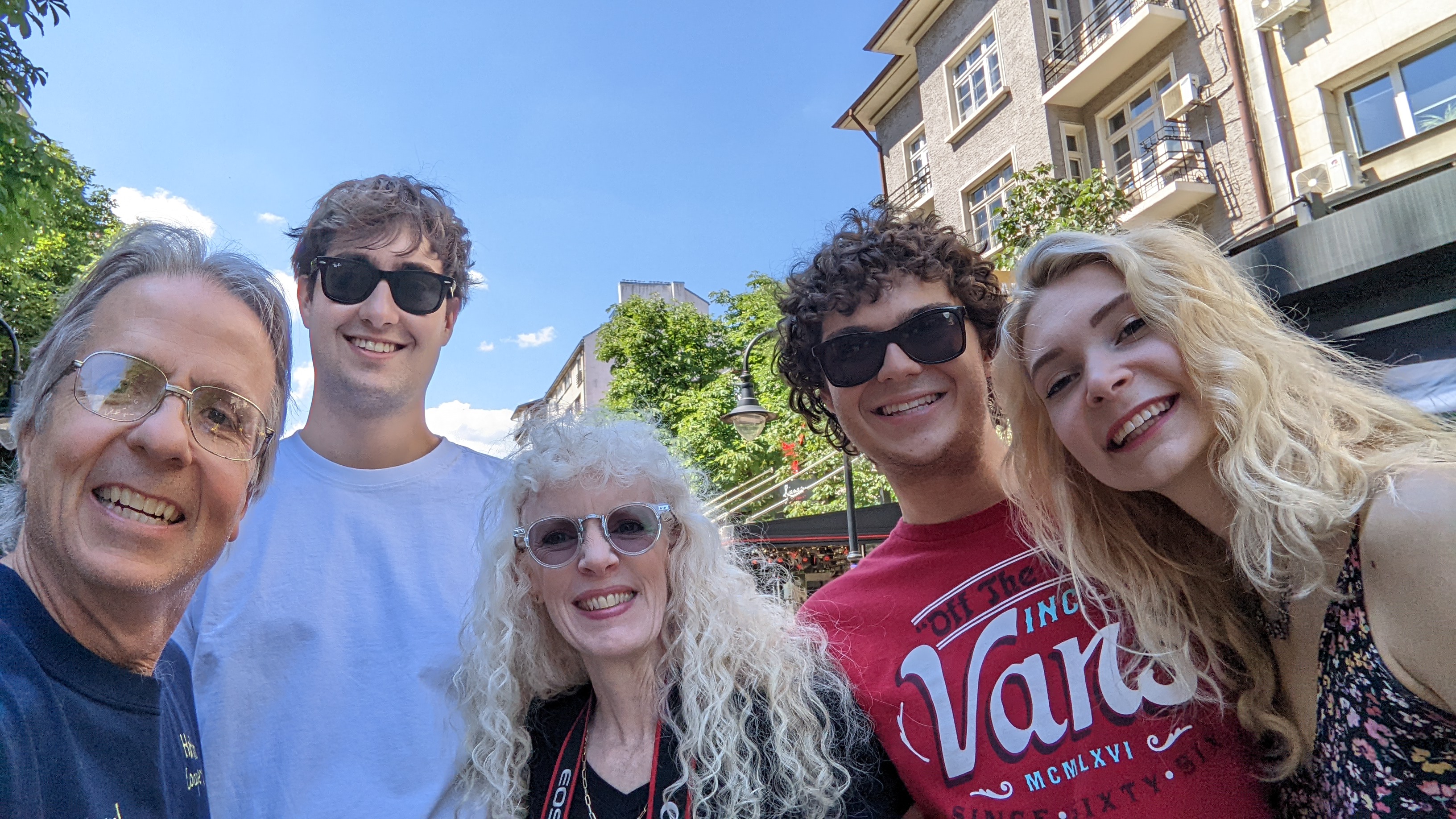 John and Michele explored Sofia alongside three of their former exchange students. "These wonderful young adults who had never met face to face melded into an instant, seamless family," Michele recalls. "We spent time playing card games they had all learned from us, laughing and sharing stories of places we had taken them, remembering holidays, school events, and local places around Pueblo that they had all experienced separately but were overlaid on top of each other to form one family living together."
By extending their home to international students, the Walkers have gained new family members and developed profound insights into the crucial cross-cultural connections that unite global communities and reduce misunderstandings. "The funny thing about hosting is you realize that there's always room for one more in your heart: room for one more student, one more family, one more experience that will forever change the world," Michelle affirms. "It is so true that exchange students change the world, and who wouldn't want to be a part of that?"
American Councils proudly celebrates the Walker family and all the families from across the country whose generous support enables exchange programs' success.
If you are interested in joining the American Councils family by hosting an international student in your home, please visit https://inbound.americancouncils.org/.
We are happy to discuss any questions you may have about this opportunity. Email directly at inbound@americancouncils.org.