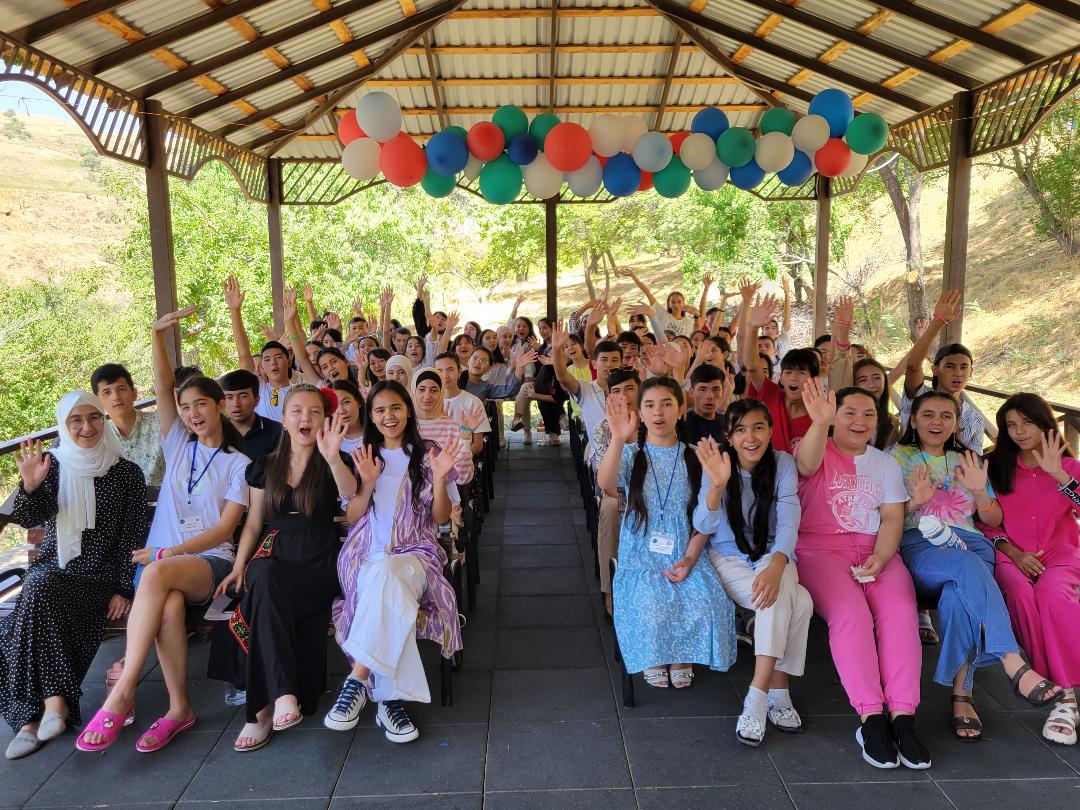 From July 16th to 30th, American Councils held the first All-Uzbekistan Access Summer Camp for 68 students of Access programs throughout Uzbekistan. Funded by the U.S. Embassy-Tashkent, the Access Summer Camp brought together 68 recent graduates of 18 local Access programs for an intensive two-week program focusing on building English language skills, developing leadership, making new friends, and having fun with traditional camp activities.
This camp was an immersive language experience with all classes and activities conducted in English. Participants received an intensive hands-on opportunity to gain skills in English through different content areas such as Reading, Public Speaking, Essay Writing, Media Literacy, Leadership, Team building and a collaborative Group Project. Camp participants engaged in student-centered classes led by native English speakers to improve English skills; activity-based workshops in leadership; and extra-curricular activities such as sports, theater, and the visual arts. 
This short film captures the impact of the camp program through reflections of participants and staff.