Image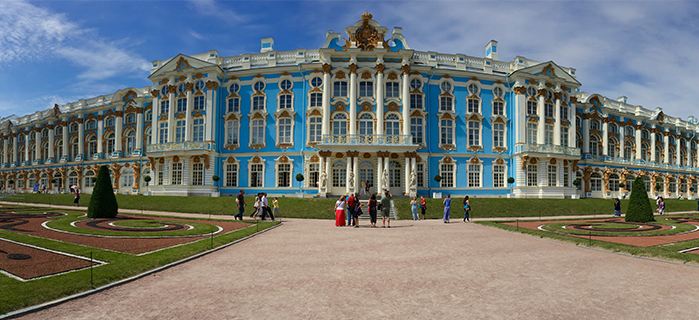 Provided by a grant from the Carnegie Corporation of New York, Academic Fellowships in Russia supports US graduate students to conduct on-site research and fieldwork in Russia.
We are pleased to announce the launch of the Academic Fellowships in Russia program. Provided by a grant from Carnegie Corporation of New York, the American Councils Academic Fellowships in Russia (AFR) will support US graduate students enrolled in PhD programs in the social sciences, post-doctoral fellows, university faculty, and independent scholars to conduct on-site research and fieldwork in Russia for periods of three to nine months on topics within the social science disciplines.
About the Program
Designed to expand the accessibility of Russia-based research while increasing US knowledge and expertise on Russia, AFR supports contacts between US fellows and their academic counterparts in Russia, provides academic affiliation at Russian institutions in support of scholar's research objectives, and works with sponsoring institutions to provide archive access or other research support. Applicants should be prepared to consult with Russian scholars regarding research plans and objectives while in-country and to coordinate in-country travel with their host institutions. Following the completion of the research term, AFR fellows will provide a plan for the dissemination of their findings designed to strengthen and broaden current scholarship in the social sciences related to Russia and US-Russian relations.
AFR Awards for 2018-2019
It is expected that 12 to 20 fellowships will be awarded for the 2018-2019 academic year, ranging from $10,000 to $45,000 each, with actual levels of support depending on the duration of the overseas research period and the academic rank of the awardee. Support includes housing and living stipends; visa support; overseas health, accident, and evacuation insurance; archive access; logistical support and economy class travel to and from the fellow's academic home in the US and the host city in Russia. Additional research-related travel (in-country) may be supported at the recommendation of the AFR Selection Committee.
Selection Criteria
AFR awardees are selected through a two-tiered peer-review process that includes scholars from the candidate's field of specialization as well as a selection committee that is multi-disciplinary. The selection process is designed to take into account the candidate's academic background and stage of career. All applicants are expected to specify why the period of on-site research is essential for completion of the project proposal and realistic in terms of available time and likely overseas resources. Candidates will be requested to provide evidence of Russian language proficiency sufficient to successfully carry out the project proposal. In certain cases, overseas language support may be available to successful candidates, at the direction of the AFR selection committee.
Applications and Inquiries
The application deadline for the Academic Fellowships in Russia (AFR) Program is April 2, 2018. All application materials must be submitted by the application deadline. Please note that applicants must be US citizens, and all AFR programs must take place between September 15, 2018 and August 31, 2019. Individuals interested in applying should check the program website for more information and access to the online application.