Image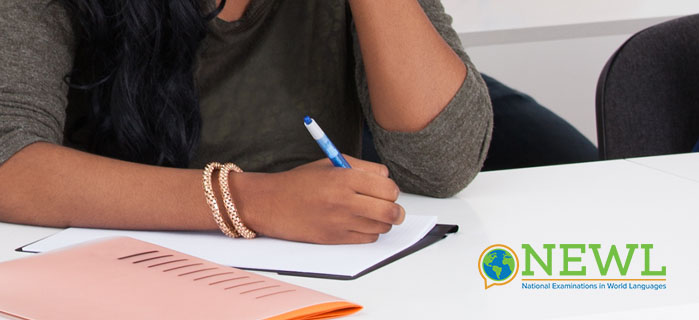 American Councils for International Education and the Portugal-based, Camões, Institute for Cooperation and Language, I.P. are partnering to strengthen the study and teaching of Portuguese language and cultures in the United States of America, and to support world language education at large. The partnership will directly promote the National Examinations in World Languages (NEWL ), a series of language assessments in critical and less-commonly taught languages, including Portuguese.
The NEWL exams are endorsed by the College Board and available to US and international high schools and institutes of higher education. NEWL assesses individual language proficiency, resulting in a language composite score that can be used to apply for college credit and/or placement in the targeted language. For more information, visit www.americancouncils.org/NEWL.
Through cultural and language programs and its website, Camões, Institute for Cooperation and Language, I.P. offers tools and resources for Portuguese language learners and educators, and supports youth engagement internationally. For more information, visit: www.instituto-camoes.pt/en.
---
About NEWL
The National Examinations in World Languages or NEWL is an online proficiency-based language assessment available in several critical languages. The exam is designed to provide a set of measures of functional proficiency in the target language for use as a predictive assessment for continued language study beyond high school and as a placement tool by American colleges and universities for entering freshmen. NEWL is intended for high school students both traditional and heritage learners seeking college credit and/or placement.
Endorsed by the College Board, NEWL is intended to provide students an opportunity to demonstrate their language skills and to earn credit and/or placement into a college level language program. The exam targets students' language proficiency in the Novice High to Intermediate High levels across four skills: Reading Comprehension, Listening Comprehension, Writing, and Speaking.