Image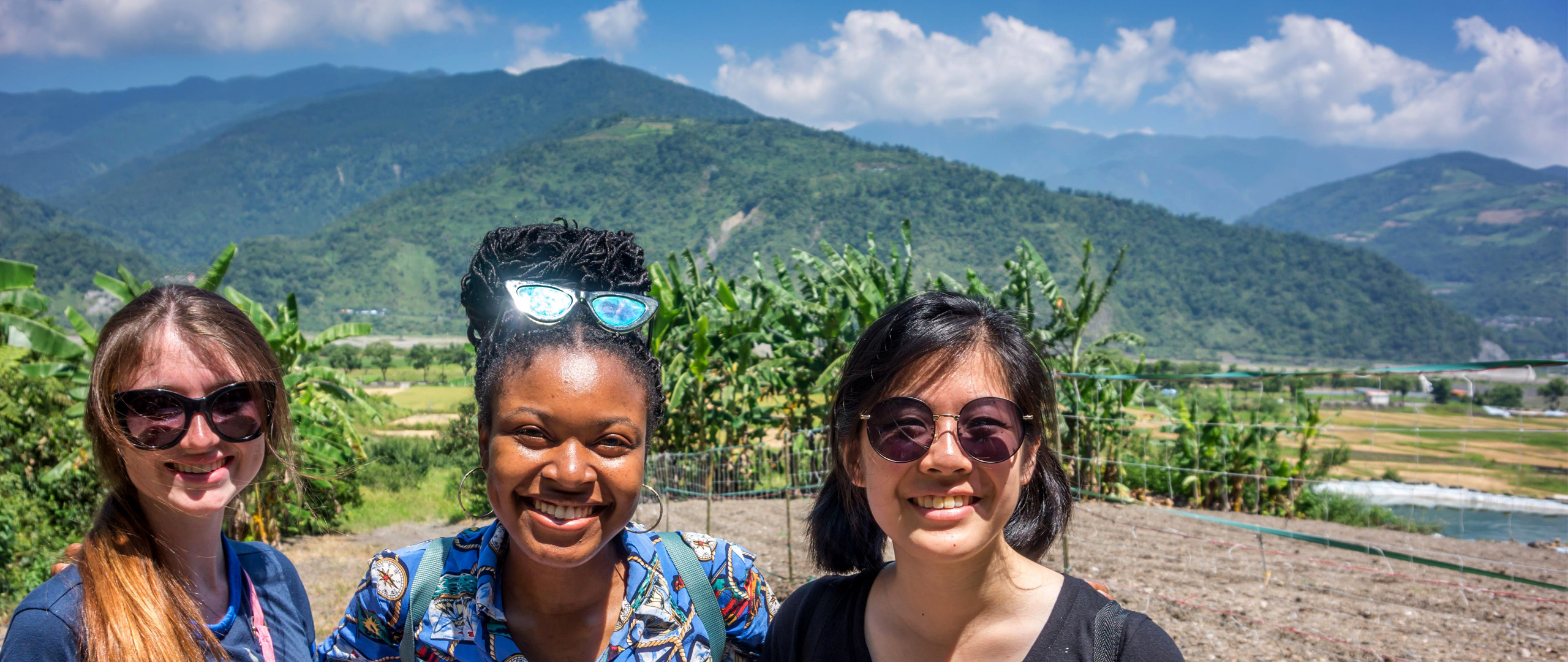 It would not be an exaggeration that one of my best and most successful experiences in practicing new grammar and words came during the course of the RLASP online program! In some ways, I like to imagine that the physical distance between everyone inspired us to work even harder to connect and contribute to an environment of immersion.
- Keenan Overa
To read Keenan's profile click here
---
This December American Councils Study Abroad will host a series of webinars to help students across the country on their study abroad journeys. We will discuss the application process, including tips for a strong application and available financial aid opportunities. You will also have the chance to meet AC Study Abroad resident directors, volunteer host family members, and Russian conversation partners. Learn about our unique approach to immersion learning and meet our staff, partners, and volunteers who make our programs possible!
Reserve your spot today by registering for any of our free webinars below.
December 1: Financial Aid for Online Language Programs
Learn about the various scholarship and fellowship opportunities offered by American Councils for intensive online language programs. This session will be held several times in December to accommodate all interested applicants. Register
December 3: A Conversation with Study Abroad Resident Directors
AC Staff will be joined by past and present Resident Directors from Russia and Taiwan for a conversation on the role of the Resident Director. Learn about why our staff members love working with students and how they keep you safe abroad. Register
December 8: Tips for Applying to AC Study Abroad Programs
Hear from American Councils staff on what constitutes a strong application. We'll be discussing the different elements of our online application, as well as things to keep in mind as you begin your study abroad journey! Register
December 10: Home Away from Home: A Conversation with a Russian Host Family
Living with a local host family while studying abroad is an essential part of a language immersion experience. Whether you've lived with a host family during a previous program or are traveling abroad for the first time, this session is for you! AC staff will be joined by one of our Russian host families as they discuss why they love hosting U.S. students! Register
December 15: Financial Aid for Online Language Programs
Learn about the various scholarship and fellowship opportunities offered by American Councils for intensive online language programs. This session will be held several times in December to accommodate all interested applicants. Register
December 17: Russian Discussion Club: Meet Our Conversation Partners
In addition to intensive Russian language classes, participants on the Advanced Russian Language and Area Studies Program (RLASP) are matched with local conversation partners. These Russian peers provide opportunities for additional contact with Russian language and culture outside of the classroom. Join us for a virtual discussion club and a chance to interact with some of our current volunteer conversation partners. This session will be held entirely in Russian; all language levels are welcome! Register