Image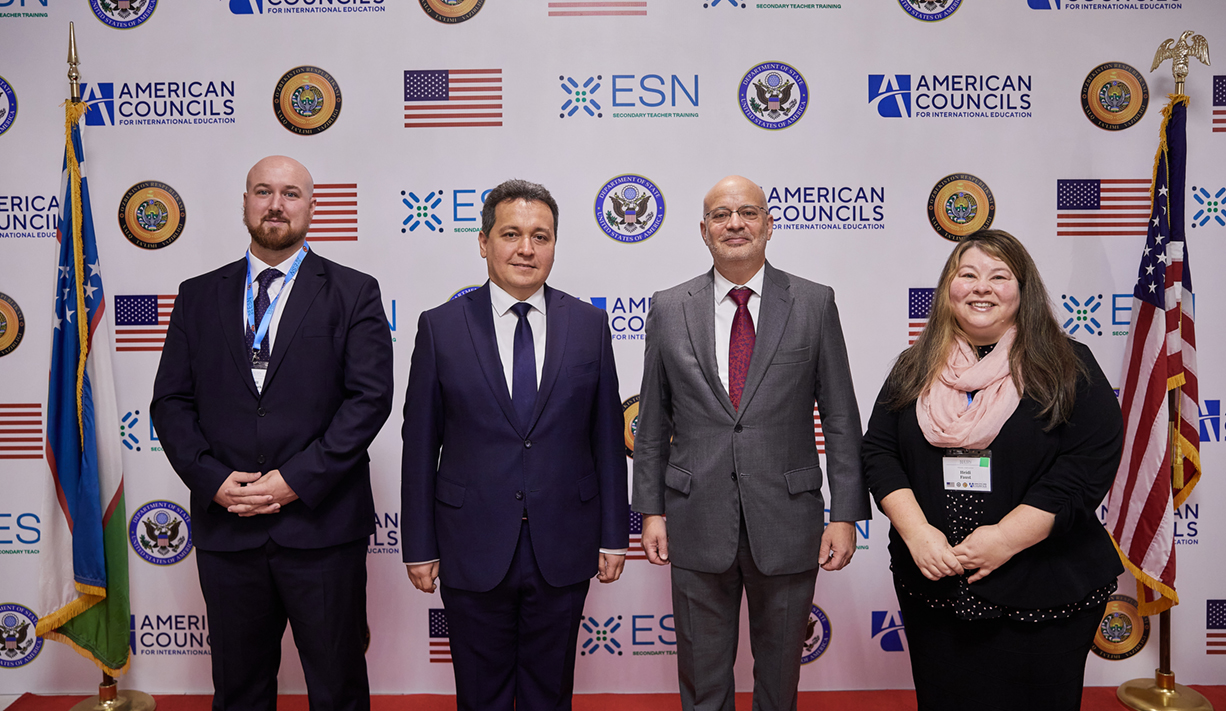 TASHKENT, UZBEKISTAN (June 14, 2021) – From June 14-26, 2021, six instructors from Teaching English to Speakers of Other Languages (TESOL International) will deliver 60 hours of training to 93 Core Teacher Trainers (CTs) who were selected through an open merit-based competition, as part of the English Speaking Nation: Secondary Teacher Training Program (ESN:STT).
In November 2019, the Public Affairs Section of the United States Embassy in Uzbekistan, in partnership with the Uzbekistan Ministry of Public Education and American Councils for International Education launched the ESN:STT program, a nationwide initiative to strengthen Uzbekistan's English teachers' classroom English language competency and English teaching skills. Through a cascading model the program intends to reach 15,000 teachers of English in Uzbekistan in a three-year period. American Councils partnered with TESOL to deliver its 140-hour Core Certificate Program (TCCP) to up 400 Uzbekistan ESN:STT participant teachers this summer.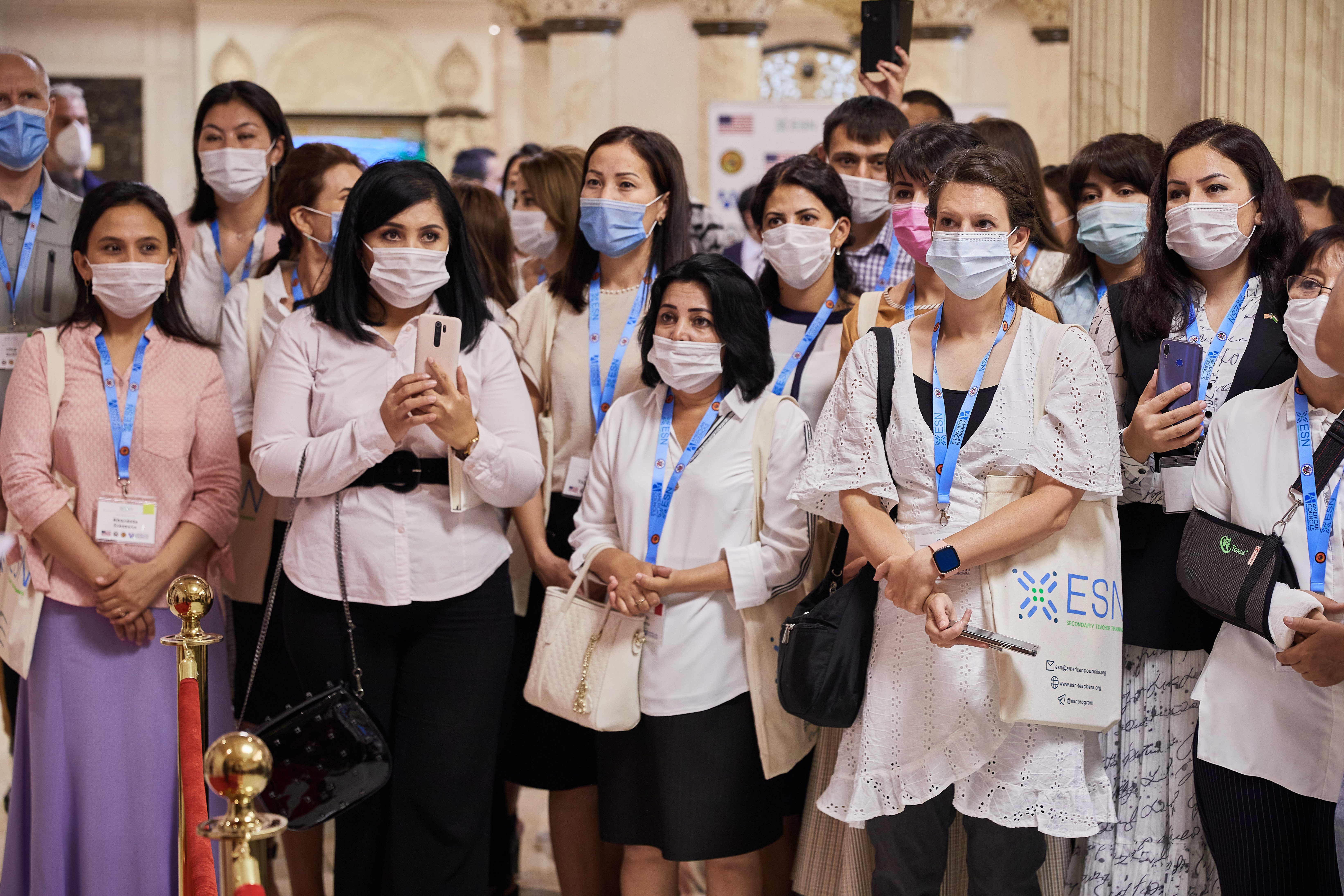 Due to pandemic travel restrictions, TESOL delivered the first 60 hours of the TCCP Foundation Course virtually using Google Classrooms and Telegram. Upon completion of the 60 hours of in-person TCCP training this June, the Core Teacher Trainers will embark on a 20-hour practicum. Upon successful completion of both the course and practicum, the Core Teacher Trainers will receive an internationally recognized teaching credential valued at $2,000.
The 93 Core Teacher Trainers will receive further training in teacher leadership and teaching methodology throughout the fall of 2021 as part of the Training of Trainers course provided by George Mason University and TESOL. At the conclusion of the TESOL TCCP training, and the TOT Teacher Leadership course; the 93 Core Teacher Trainers will be responsible for training fellow Uzbekistan teachers of English throughout all regions of Uzbekistan, supported by seven American "Coaches." 
The objective of both the ESN:STT and the ESN: Coaches Program is to support and enhance the teaching of English within public schools throughout the Republic of Uzbekistan. 
For more information about ESN:STT, please visit: https://www.esn-teachers.org/. 
For inquiries, please email esn@americancouncils.org or contact the program via Telegram at @ESNProgram.