Image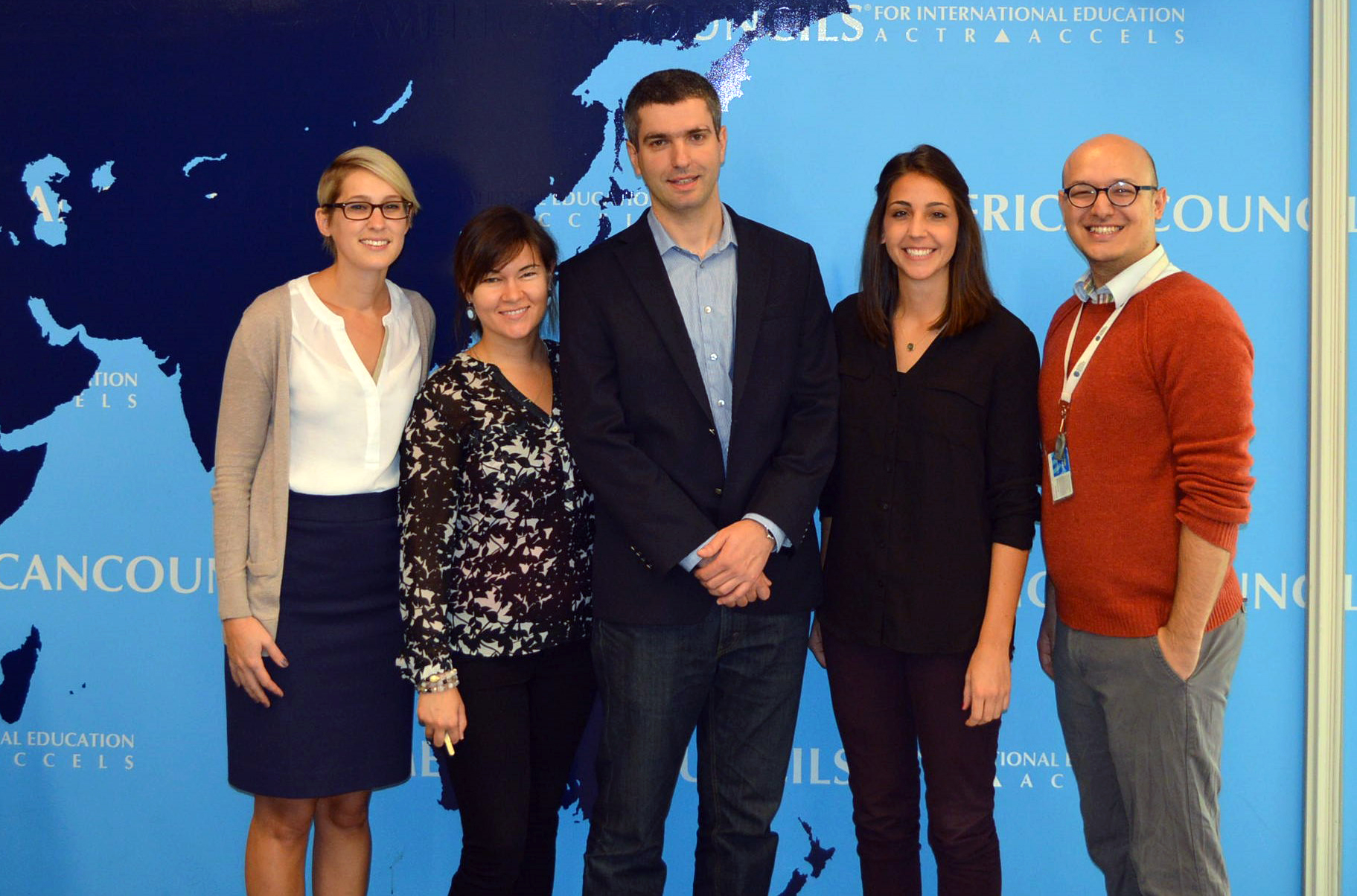 Among the American Councils alumni community of over 100,000 people, there are many national leaders, members of parliament and ministers, ambassadors, and business executives. Ambassador Gvaram Khandamishvili, a Professional Fellows Program alumnus from Georgia, is one person leading the way in international development and diplomacy as Georgia's newly appointed Ambassador to the Republic of Argentina. American Councils had the honor of speaking with Ambassador Khandamishvili about his career in international diplomacy, his time with the Professional Fellows Program, and what makes an effective diplomat.   
After completing his master's at the Ivane Javakhishvili Tbilisi State University, Ambassador Khandamishvili started his career at the Ministry of Foreign Affairs of Georgia in 2005. After serving abroad at Georgian Embassies in Sweden and Mexico, he assumed the position of the Head of the Division of Latin American and Caribbean countries at the Department of the Americas in Georgia's Foreign Ministry. In 2015, Ambassador Khandamishvili applied for the Professional Fellows Program (PFP), a two-way, global exchange program that promotes mutual understanding, enhances leadership and professional skills, and builds lasting, sustainable partnerships between emerging leaders from foreign countries and the United States. "My motivation to apply for the program was guided by a strong desire to receive first-hand experience with regard to U.S. policies vis-a-vis Latin America and beyond," said Ambassador Khandamishvili.   
Ambassador Khandamishvili conducted a PFP fellowship at the Council on Hemispheric Affairs (COHA), a Washington, DC-based think-tank focused on Western Hemispheric affairs and U.S. policies towards Latin America. "[PFP] presented me with a rare opportunity to gain a deeper understanding of regional affairs," said Ambassador Khandamishvili. While working with COHA, he also appreciated the diversity of Washington, DC, and the opportunity to build lasting relationships with other young professionals and seasoned experts working on pressing issues in Latin America.   
Ambassador Khandamishvili's time with PFP inspired him to continue his education in Washington, DC, where he attended the John Hopkins University School of Advanced International Studies. He finished his second master's degree in 2017, majoring in international public policy, focusing on U.S. foreign policy, Latin American studies, and economics. After returning to Georgia, he continued his career in diplomacy, and worked in various positions at the Ministry of Foreign Affairs, including the Head of the Department for the Americas. From August 2021 to December 2022, he served as Deputy Permanent Representative of Georgia to the United Nations in New York. In December 2022, Ambassador Khandamishvili was appointed as the Ambassador of Georgia to Argentina.
Ambassador Khandamishvili credits his time with the Professional Fellows Program for giving him the tools to grow as a diplomat. "My time as PFP scholar and experience played a very important role in my professional development and gave me an excellent opportunity to widen my professional network." He continued, "State Department's public diplomacy programs give all interested young professionals a unique opportunity to widen their horizons and sharpen their skills."  
For young professionals interested in pursuing careers in diplomacy, Ambassador Khandamishvili offered this advice: "Always be intellectually curious and make your voice heard. In today's ever-changing world, complex geopolitical situations call for rapid and effective communication to adequately address the core, underlying issues. Therefore, public diplomacy and effective advocacy are as important as ever."  
American Councils is grateful to celebrate Ambassador Khandamishvili's accomplishments as a scholar, diplomat, and one of the many successful alumni in our network. We look forward to following his future accomplishments.    
The Professional Fellows Program (PFP) is sponsored by the U.S. Department of State's Bureau of Educational and Cultural Affairs.