Image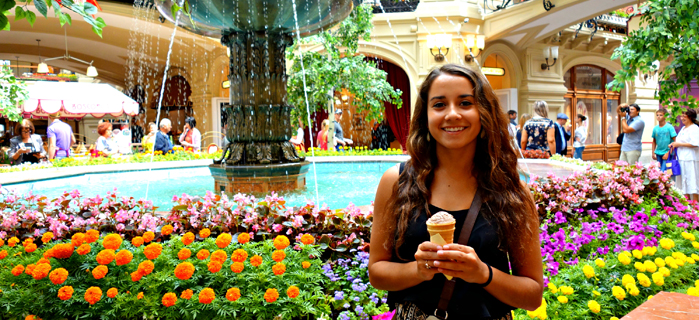 Editor's Note: Zahabya Mama is a junior who is studying political science and Russian at Bryn Mawr College. She studied abroad in the summer of 2015 in Saint Petersburg, Russia at Herzen University and is currently studying abroad over a fall semester at the University College of London.
---
Language is undoubtedly an essential part of my daily life. Whether it's used for school, work, buying groceries, ordering coffee, or simply getting to know new people, language is key. However, on a daily basis, you don't think of how integral conversing is until put in a circumstance where everyone around you fluently speaks a language different than your own.
Learning a new language in any circumstance is difficult, but learning a new language, like Russian, in its native environment, becomes an experience that you will never forget. Immersing myself in a new language and culture is one of the most enriching life experiences that I've had so far. I have not only learned much about the Russian way of life, but I have learned a lot about myself as well because I was pushed in ways that I wasn't conscious of when speaking English.
My brain was never idle when I tried to communicate on a daily basis. I had to listen to Russian, translate it to English, think of a reply in English, and then turn it back into Russian with the correct intonations, grammar structure, and word placement all at once! My gears were always turning, and there were definitely days when I wished I could take a break from Russian in class and in my host family's home. Still, this immersion environment was what I needed, and what I believe everyone needs if his or her goal is to become fluent in another language.
Studying Russian at my home university in the U.S is incomparable to what it was like to study the language in Russia. In the United States, you may take a class for the allotted number of hours, maybe attend a club that meets once a week, or meet a friend that you can sometimes converse with in the target language. However, when you study a language abroad, you are forced to use it many ways in order to go about your daily life.

The best way to really learn another language is to get out of your comfort zone, take a leap of faith, and immerse yourself abroad.
Studying Russian in Saint Petersburg has improved not only my language skills, but also my awareness of traditions, values, and the life of another culture differing from my own. Looking back on my time in Saint Petersburg, I have learned that uncomfortable and embarrassing encounters, especially with the language barrier, have been advantageous for me.

In the beginning of my trip, I was afraid to speak out of fear of sounding stupid or childlike. Both small and large tasks seemed daunting, whether simply ordering food or buying a cell phone and modem. Now I recognize that those small embarrassing tasks I was once afraid of would not have happened if I had only studied Russian in the US I wouldn't have been forced to do these small everyday tasks at home, because I could always switch to English; but in Russia, I learned how to navigate daily life and communicate effectively.
Language Matters To Me Because... 
Language is at the heart of communication and is always needed, whether that communication is important or trivial. Language matters to me because it is the first step of truly trying to understand and appreciate another culture or country. Language matters to me because communication leads to more mindfulness, awareness, and in the end, friendship.
---
About the Advanced Russian Language and Area Studies Program (RLASP)
One of the oldest and most respected overseas Russian immersion programs available to students today, RLASP is designed to improve participants' oral, listening, reading, and writing proficiency in the Russian language and to develop their knowledge of Russian history, politics, culture, and society. Students study in Almaty, Kazakhstan; Moscow, Saint Petersburg; or Vladimir, Russia.
Add Your Voice to the #LanguageMatters Campaign
Share your story on how language has changed your world by using the hashtag #LanguageMatters. Make sure to tag @AC_Global and follow the conversation!