Image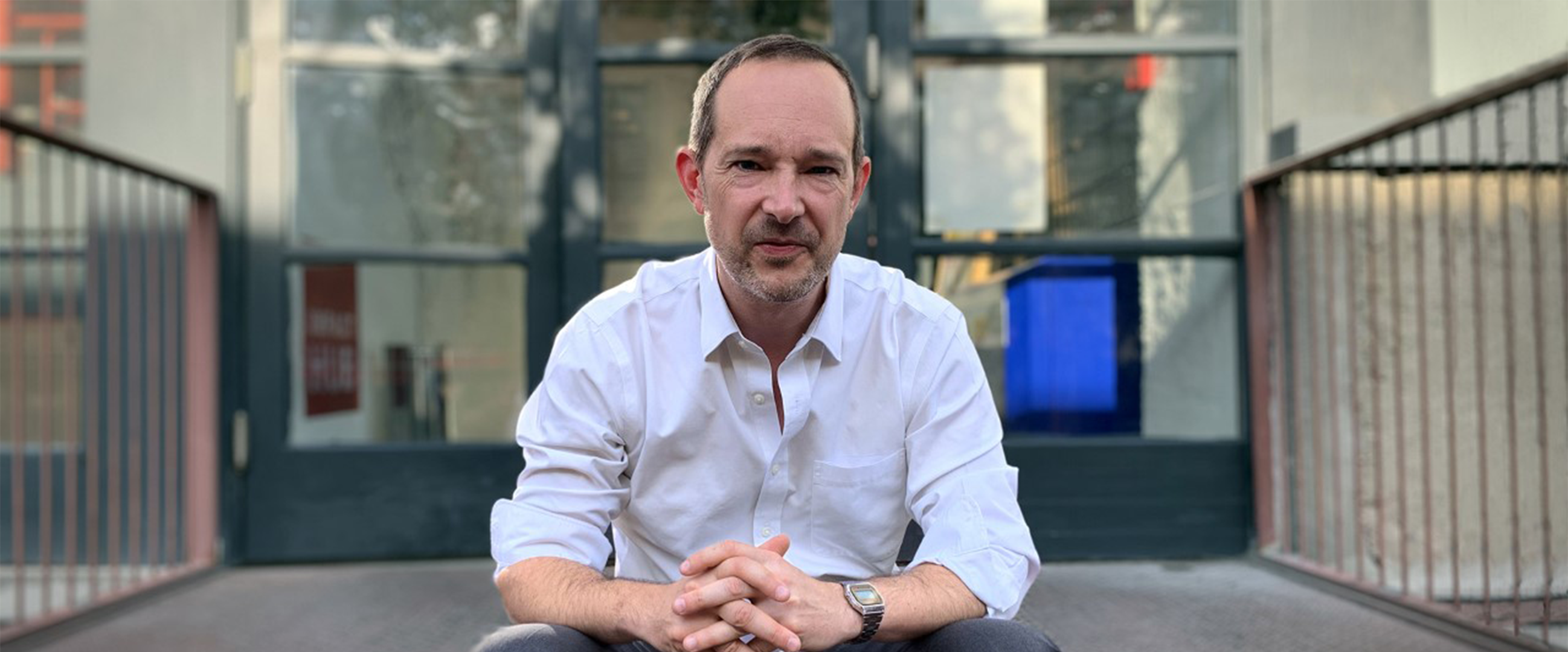 Editor's note: In 1996, Thomas Burns decided to take his study of the Russian language to the next level by spending a semester in St. Petersburg and what is now the Russian Language and Area Studies Program. Since then, he's lived and worked in several other countries while building his career as a visual storyteller. Today, he is based in Tbilisi, Georgia. 
---
Why did you decide to study abroad in Russia?
I had been studying Russian at college in the US, but I just wasn't happy with the progress I was making. So I signed up for a semester in St. Petersburg and ended up staying for a year. I consider myself very lucky that English was not spoken widely in Russia at the time—it was very much a "sink or swim" immersion environment. 
What is one of your favorite memories from that time?
It was an interesting time to be in Russia—change was happening quickly, and every day was an adventure. I was there only five years after the USSR collapsed and the momentum of Soviet life still governed how people went about their daily routines. But alongside the normal challenges of adapting to life overseas there was also a kind of delicious intensity in living and studying in Russia as a foreigner, something that I think is unique to the post-Soviet experience. That intensity—where the highs and lows in life are much more extreme—is probably one of the reasons I've spent so many years in this part of the world.  
How did studying abroad prepare you for life overseas?
It's difficult to overstate how formative that experience was for me. What I can see now, but couldn't see as clearly then, is that conversational fluency is not actually the end goal of overseas language study. The end goal is what you then do with that fluency and that overseas experience. It can be an incredibly powerful tool in achieving your leadership potential, in building community, and in choosing how you want to contribute to the world around you. 
How did your exchange experience influence your approach to film/photography (or even career)? 
A year after returning home from my study in Russia I started working for an American grant-making foundation in Armenia, Azerbaijan, and Georgia. My job was to interview the foundation's successful grantees, in Russian, about their projects. This took me to all corners of the South Caucasus at a time when Russian was still very much a lingua franca in the region. It was an incredible storytelling experience that formed the foundation of my career as a communications professional. 
I left the region to attend Stanford University's master's degree program in documentary filmmaking, and was later awarded a Fulbright Scholarship to undertake a year-long photography assignment in the South Caucasus. These photographs––a constellation of portraits exploring the post-Soviet condition in the region––were later exhibited at the Georgian National Museum. I would never have been able to complete a project of this scale as successfully without my Russian language skills and experience in the region. The Fulbright Program is such an incredible opportunity for personal and professional growth.        
 
I work now in Tbilisi, Georgia, as the creative director at Coda Story, a media organization dedicated to reframing how audiences engage stories about global crises. I lead the development and production of all our visual storytelling, much of which focuses on countries of the former Soviet Union: from an interactive website about HIV in Russia, to a photo essay about occupied territory in Georgia, to a documentary series following the remarkable transformation of a young Ukrainian struggling to leave his life as a neo-Nazi in Kyiv. Telling these kinds of stories in ways that large and diverse audiences can connect with is incredibly rewarding, and all of this is possible because of my time in Russia. The overseas study experience teaches you adaptability, resilience, and diplomacy––three traits that are critical if you want to thrive professionally in an international environment.  
What advice do you have for aspiring film makers and/or students considering study abroad?
For me, study abroad was one of the best investments I made in my future self. My advice is to make sure the experience you choose is one that pushes you outside your comfort zone because those are the experiences that lead to the most growth. Yes, it will be uncomfortable at times, but the experience will pay dividends for years to come. It's not just a language you're learning, but an entirely different mode of looking at the world. In Tbilisi I lead a multi-national production team at Coda and our daily work flows between English, Georgian, and Russian. I speak all three of these languages and I can't imagine doing this job if I couldn't. 
When hiring new staff I care far more about whether a candidate has lived overseas than where they went to school or what grades they got. It shows me that they are curious about the world and willing to venture into the unknown in order to learn more. 
Bonus question: favorite phrase in Russian?
Кто не рискует, тот не пьёт шампанское. 
Words to live by.
---
About the Advanced Russian Language & Area Studies Program 
One of the oldest and most respected overseas Russian immersion programs available to students today, the Advanced Russian Language & Areas Studies Program (RLASP) is designed to improve participants' oral, listening, reading, and writing proficiency in the Russian language and to develop their knowledge of Russian history, politics, culture, and society. Program features include homestays, weekly excursions, travel to other regions of the host country, conversation partners, and a wide range of opportunities to pursue hobbies and personal interests in a Russian context. Program locations include Moscow, St. Petersburg, Vladimir, and Almaty.