Image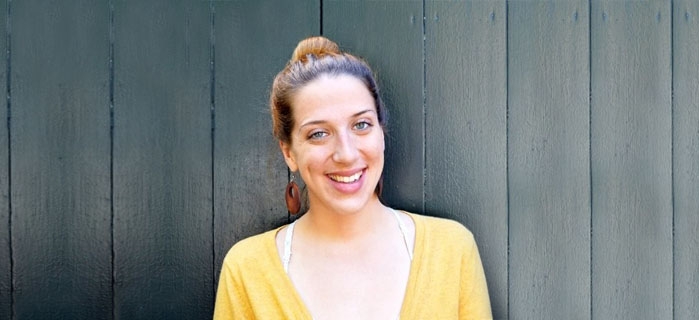 Editor's note: In March, American Councils is featuring profiles of alumnae in different stages of their careers. They are studying and working in different fields, but they all got their start through an exchange program and they're all headed for success.

Learning Swahili brought Rebecca Gailey to Tanzania the first time. A dream has kept her coming back.
"Ota," the Swahili word for dream, inspired the name of the educational program she helped start in 2013, while she was still finishing her undergraduate studies.
That year, more than half of the country's tenth graders failed their required standardized tests. For most of these students, failing the test meant an end to their educational opportunities. The lack of resources and huge class sizes were especially problematic in rural areas, like Karagwe, where Rebecca was volunteering.
Rebecca had started her year abroad studying Swahili through the African Flagship Language Initiative as a Boren Scholar. After her first semester of intensive language study, she had more flexibility to volunteer and work in the areas that drew her. Though she hadn't arrived in Tanzania with aspirations to start The Ota Initiative, connecting with her community shifted Rebecca's plans. Another African Flagship Language Initiative scholar in Rebecca's cohort, Chelsea Moubarak, explained that the national test results and tangible frustration of their local friends and colleagues had an impact.
We remember just being stunned by the number of students that were failing out of school.
Rebecca had worked in East Africa before, volunteering at a children's home while studying abroad in Kenya her junior year. The experience sparked her interest in the international education field, though she admits those early volunteer efforts could have been more meaningful with additional planning.
She wanted The Ota Initiative to be better.
"I was just kind of fascinated with the education system there," Rebecca said. "I now actually had the language skills to communicate with people and grasp how the education system worked."
She worked with local teachers, parents, and community leaders, taking a survey on how best to support students as they prepared for their continued education.
"We designed an arts and science-based school break program and we trained high school students to run these programs for elementary school kids," Rebecca said.
The three- to four-week programs are offered twice a year, and include English lessons to prepare for secondary school classes that are taught in English. The program has helped participants develop critical thinking skills and creativity and it has helped the students running it develop leadership and entrepreneurial skills. Many students use their wages to pay for secondary school, which isn't free, Rebecca explained.
Chelsea explained that understanding the local language and culture made the project possible.

"(Rebecca) went out of her way to really do it in conjunction with the community," she said. "The fact that she's a fluent Swahili speaker helped her build relationships with parents, teachers, etc."
For the first year of The Ota Initiative, a project of Amizade Global Service-Learning, Rebecca secured grants and continued living in Karagwe to shepherd the program's launch. Then she handed it off to the capable local teachers and staff.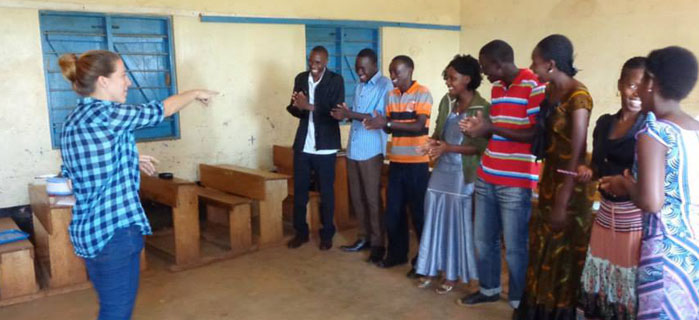 The Ota Initiative completed its ninth program last December.
"It's my first born child," Rebecca said. "As long as it's going, I'll be involved in some capacity or another."
She has stayed on in a volunteer role from afar, working with Chelsea on annual fundraisers hosted in Washington D.C. that provide funding for Ota and share Tanzanian culture with Americans.
"(The fundraisers are) a great way to celebrate the spirit and the mission of the program, and Tanzania," Chelsea said. "Tanzania is in both of our hearts."
Helping launch The Ota Initiative also helped Rebecca launch her career in international education. Today, she is working for the U.S. Department of State's Educational and Cultural Affairs office, on global education programs.
"I really love working in the international education community," she said. "It completely changed the way I see the world. It changed the way I see the relationship between citizens and the government."  
---
About the African Flagship Languages Initiative
The African Flagship Languages Initiative (AFLI) is designed to increase the number of Boren Scholars and Fellows engaged in the study of critical African languages, and ultimately, to help meet the critical need for specialists in a range of academic and professional fields who can operate effectively in these languages. The languages targeted through this program currently are French/Wolof, Portuguese, and Swahili.