Image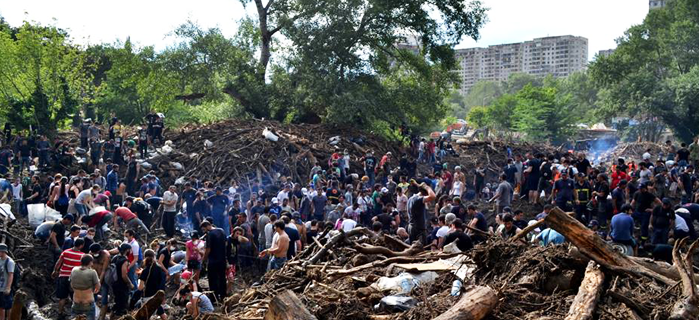 Alumni from the Future Leaders Exchange (FLEX) network responded to calls for volunteers after major floods in Tbilisi.
Several weeks ago, a major flood devastated sections of Tbilisi, Georgia's capital city. The damage was severe; 19 people were killed with hundreds more suffering from injuries. The Tbilisi Zoo also flooded, killing or setting loose over 300 animals. An escaped tiger fatally injured a man, while images of a hippopotamus roaming the streets of Tbilisi received global attention.
Despite capturing limited media coverage, thousands of volunteers across the country mobilized within hours of the flood to distribute supplies to flood victims and clear debris from public spaces.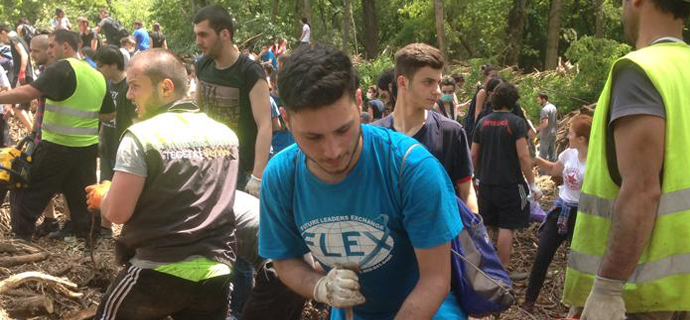 Volunteers Respond
Alumni from the Future Leaders Exchange (FLEX) network responded to calls for volunteers: They distributed humanitarian aid to flood victims, removed debris from public spaces, and raised funds to contribute to city reconstruction. The Georgian government estimates that the city needs up to $45 million to repair the flood damages.
NGOs facilitated the volunteers' momentum by using social media and online resources to specify information on where to go, what to wear, and what supplies to bring.
FLEX alumna Nino offered a valuable insight from the situation: "We shouldn't need a disaster to be united." While FLEX alumni volunteer regularly in local communities, this was the first time national volunteer response efforts were coordinated in Georgia.
Anjela, another alumna, echoed this sentiment: "Although this was a tragic incident for our country, we saw that by joining efforts, youth can contribute amazing things to our communities. We hope that society will have greater faith in the younger generation going forward and that youth will capitalize on their ability to mobilize for change."
---
About the FLEX Program
Sponsored by the US government, the Future Leaders Exchange (FLEX) Program is for secondary school students from 15 countries in Eurasia. The program offers scholarships for students to travel to the US to attend high school for a full academic year while living with a host family. While in the US, FLEX students learn leadership skills, civic values, and volunteer in their local communities. To learn more about the FLEX alumni community, visit the Bradley Herald and find them on Facebook.