Image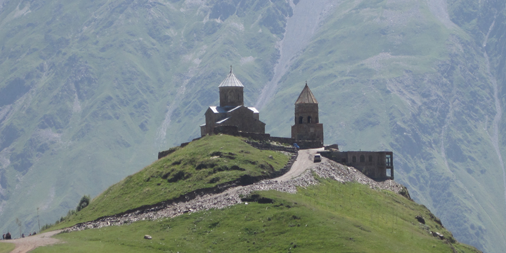 What's the best way to teach youth about modern-day peace building and conflict resolution techniques?
What's the best way to teach youth about modern-day peace building and conflict resolution techniques?
English teachers in Moldova had an idea for how to engage youth in building their conflict resolution skills in the classroom. Enter the Operation P.E.A.C.E Program: Practical and Entertaining Adventure for Conflict Resolution and English Teaching. The group of teachers in Moldova believed that in an ideal education system, peace building and conflict resolution would be incorporated into all subjects. So they brainstormed methods of integrating these topics into their own classroom sessions.
The goal of Operation P.E.A.C.E is to create an international network of English-language teachers to not only teach a second language to their students, but to also address global issues in the classroom. By using games as the learning tool, language educators can introduce complex topics like solving political or group conflicts through educational games whether that takes the form of a board game, an online game, or an activity-based game.
Teachers participating in Operation P.E.A.C.E. have designed five games: four board games and one activity-based game. One example is Find the Gold, an activity-based game played by four teams who compete to reach the center of a pyramid to find a treasure chest of ancient gold. The teams advance by answering a variety of questions or responding to prompts related to the English language, conflict resolution, and peace building.
The main advantage of using a technique like games to teach conflict resolution is that they allow players to experiment and receive immediate feedback on their choices and behavior. For example, when facing a conflict in the game, a player practices different types of behavior and then chooses the approach most appropriate for the situation. The fun and entertaining nature of games has also proven to result in higher learning retention rates for students than traditional lectures.
The final games will be distributed across Moldova to all English-language teachers to incorporate into their classrooms for students to learn, practice, and form habits and skills to resolve conflicts peacefully.
About the Operation P.E.A.C.E. Program
The Operation P.E.A.C.E. Program was funded by a generous grant from the US Embassy in Moldova and was organized in partnership with the Moldovan Environmental Governance Academy and Academia Nicolae Dumitrescu. Learn more about the Operation P.E.A.C.E. initiative and the work of American Councils Moldova by visiting their website.