Image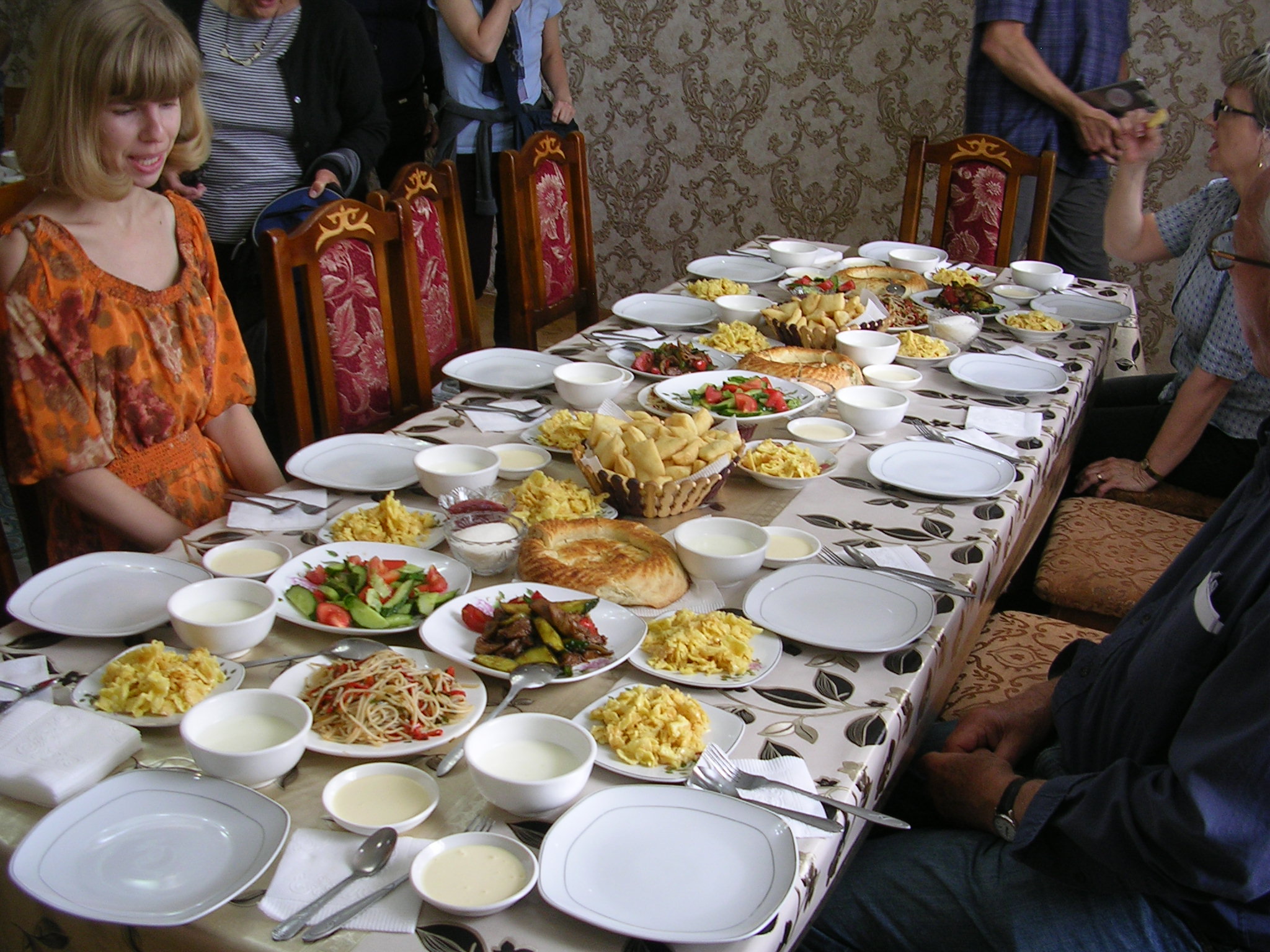 When exchange program participants arrive in America, host families, new friends, and locals welcome them and guide them through the journey to understanding a new and unfamiliar place.
For several exchange alumni each year, the roles are reversed when they lead a group of visitors through their home countries on American Councils Insider Tours.
The annual trip provides an in-depth look at several countries in a featured region, including tours and tips from exchange alumni of programs administered by American Councils. Last month, 19 travelers spent two weeks crisscrossing Kazakhstan, Kyrgyzstan, and Uzbekistan, experiencing the sights, sounds, and tastes of Central Asia's diverse and eclectic cultures.
In Kazakhstan, the tour group enjoyed an introductory Kazakh language lesson with Future Leaders Exchange program alumni, before exploring the capital city of Almaty. Many of the group said watching a falcon show against the snow-capped peaks of the Zailiyskiy Alatau Mountains was a highlight of that stop, along with tasting local fruits and vegetables in the bazaar.
"This tour provides an opportunity to visit former Soviet countries along the Silk Road [and] to learn more about the rich history there and to meet with some of the young people who are shaping the area's future," said Karen Zauber, one of the travelers.
Her opinion was shared by the group, which was "uniformly impressed" by their alumni guides.
In Bishkek, Kyrgyzstan, the travelers had a chance to experience an exchange student welcome when alumni greeted them at the airport with balloons, wearing program T-shirts. The group then enjoyed a walking tour of the alumni's home city. The longest leg of the trip took the group through Samarkand, Bukhara, and Tashkent, Uzbekistan. After crossing the border to Tashkent, the group explored the old city, including the Khast-Imam Complex, the Islamic Institute of Imam al-Bukhari, and the Chor-Su bazaar. "The tour was a whirlwind trip of fascinating sights, people, and activities, as well as a wonderful learning opportunity," said Julie Shoemaker.
While the sights of the Registan Square and Guri Amir Mausoleum in Samarkand were beautiful, Sabrina Crisp explained that the value of the trip went beyond the photos and local delicacies. "This experience has shed a positive light upon my views of the culture of the region," said Ms. Crisp.
The next Insider Tour, which is scheduled for September, will include stops in Baku and Gobustan in Azerbaijan and Dilijan and Yerevan in Armenia.

To learn more, email connect@americancouncils.org.