Image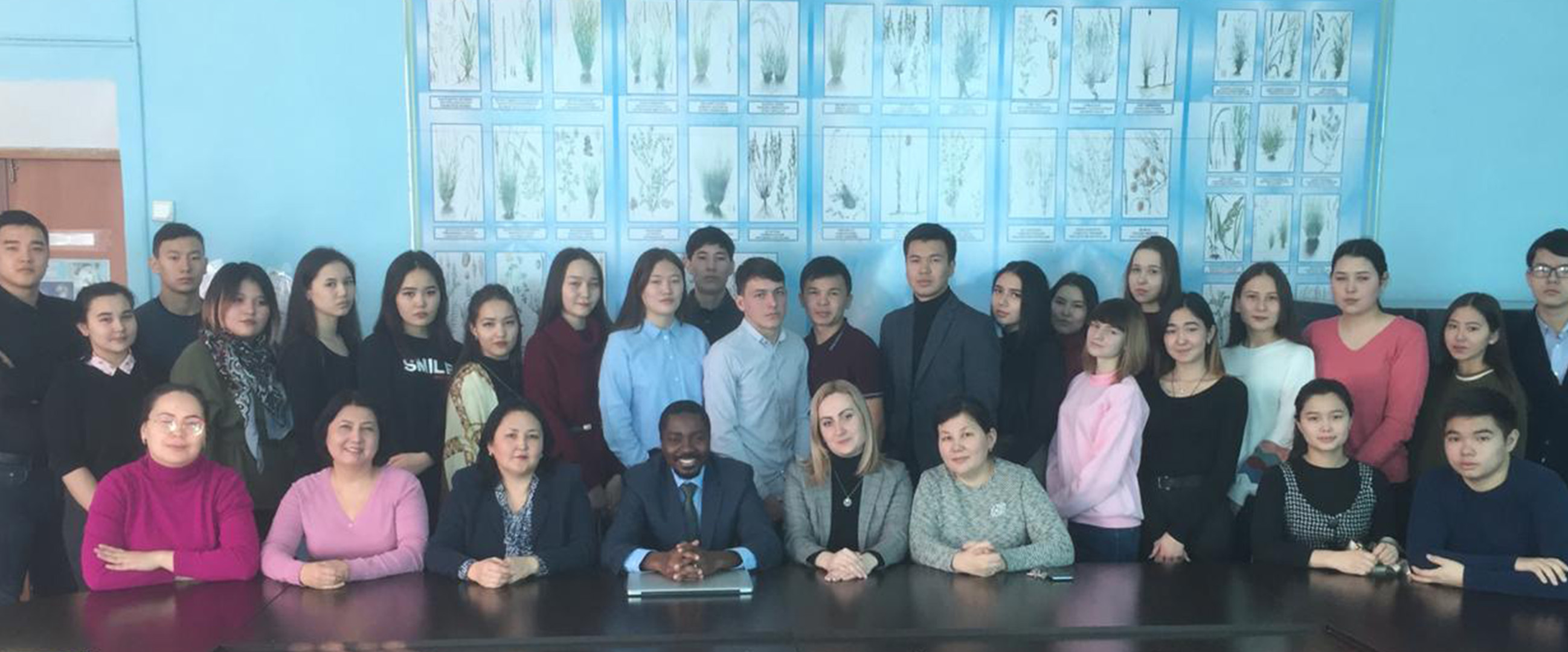 WASHINGTON – American Councils for International Education has selected the five US universities that will spend this year working with higher education institutions in Kazakhstan to build partnerships and support internationalization efforts in both countries.
American Councils awarded grants to the five US schools this spring, the culmination of the US-Kazakhstan University Coaching program, which is a two-year initiative supported and funded by the US Embassy in Astana to prepare Kazakh faculty, administrators, and students to collaborate with American universities. The selected US universities are: Penn State University Beaver; Washington State University's Carson College of Business; The Ohio State University's College of Food, Agricultural, and Environmental Sciences; The State University of New York College of Environmental Science and Forestry; and Western Michigan University.
The commencement of the grant program was met with excitement from administrators in both countries.
"By partnering with Kazakhstan's higher education institutions, we are looking forward to strengthening international programs through collaborative research projects and faculty-led programs with students and researchers of emerging economies," said Sung Ahn, associate dean of international programs at Washington State University's Carson College of Business.
His enthusiasm was echoed by Saltanat Meiramova, PhD, director of International Cooperation at Seifullin AgroTechnical University. Dr. Meiramova noted the importance of equipping students with 21st-century skills and using technology to connect them with new people and new experiences.
"Our joint project opens up opportunities for our university to implement online learning in the global educational space," she said.
Adrian Erlinger, program manager for Innovation and Capacity Building Programs at American Councils, explained that the goal of the project is to catalyze new collaborations between the US and Kazakhstan.
"There is a lot of excitement surrounding virtually untapped areas for partnerships and we are proud to support a group of faculty in both countries that are committed to fostering deepened ties," he said.
Projects launched in the spring semester and will continue through September 2019.
Pennsylvania State University Beaver is launching its Experiential Digital Global Engagement (EDGE) model to connect its faculty to S. Seifullin University through virtual exchange. Faculty at both universities will co-create academic and cultural contexts for their students, launch joint student projects, and co-develop courses by fall 2019. EDGE will help prepare Penn State students for the 21st-century workforce through collaboration with S. Seifullin University in the areas of agricultural biotechnology research, geographic information system (GIS), biotechnology, and other areas.
Washington State University's Carson College of Business is strengthening business education and collaborative research with a consortium of Kazakhstani business programs, including Narxoz University, Eurasian National University, and Al-Farabi University. Through the project, Washington State will identify areas of cooperation where entrepreneurial perspectives can be developed, strengthen collaborative research among faculty, and support graduate education curriculum development. Two Kazakhstani scholars will visit Washington State to gather best practices on business education and economic development to spur future collaborations.
Ohio State University's College of Food, Agricultural, and Environmental Sciences (CFAES) is forging teaching, research, and outreach linkages with the Kazakh National Agrarian University to begin research collaborations in the areas of animal infectious diseases and sustainable agricultural production systems. Through joint research, train-the-trainer programs, visiting scholar exchanges, and other interactive opportunities, Ohio State University CFAES will advance its connections with Kazakh National Agrarian University to establish new areas for student and faculty success.
The State University of New York College of Environmental Science and Forestry (SUNY ESF) is establishing a framework for interdisciplinary research and teaching collaborations with the goal of embedding graduate students and faculty at Pavlodar State University into joint research programs on biodiversity conservation and ecosystem remediation, joint training and research, and exploring the launch of dual degree programs. Teams of faculty from SUNY ESF and Pavlodar State University will share knowledge of both ecosystems for habitat restoration, and create a network of new international collaborators and new ideas for research directions.
Western Michigan University's Department of Geological and Environmental Sciences is working with East Kazakhstan State Technical University to train graduate students in the area of cutting-edge data collection models for assessing gold and rare earth mineral deposits in eastern Kazakhstan. Working in labs, and presenting research results to an international audience, the team of researchers will provide new perspectives on Eastern Kazakhstan's economic potential to the international business community and showcase the broad impact of the mining industry to the global economy.