Image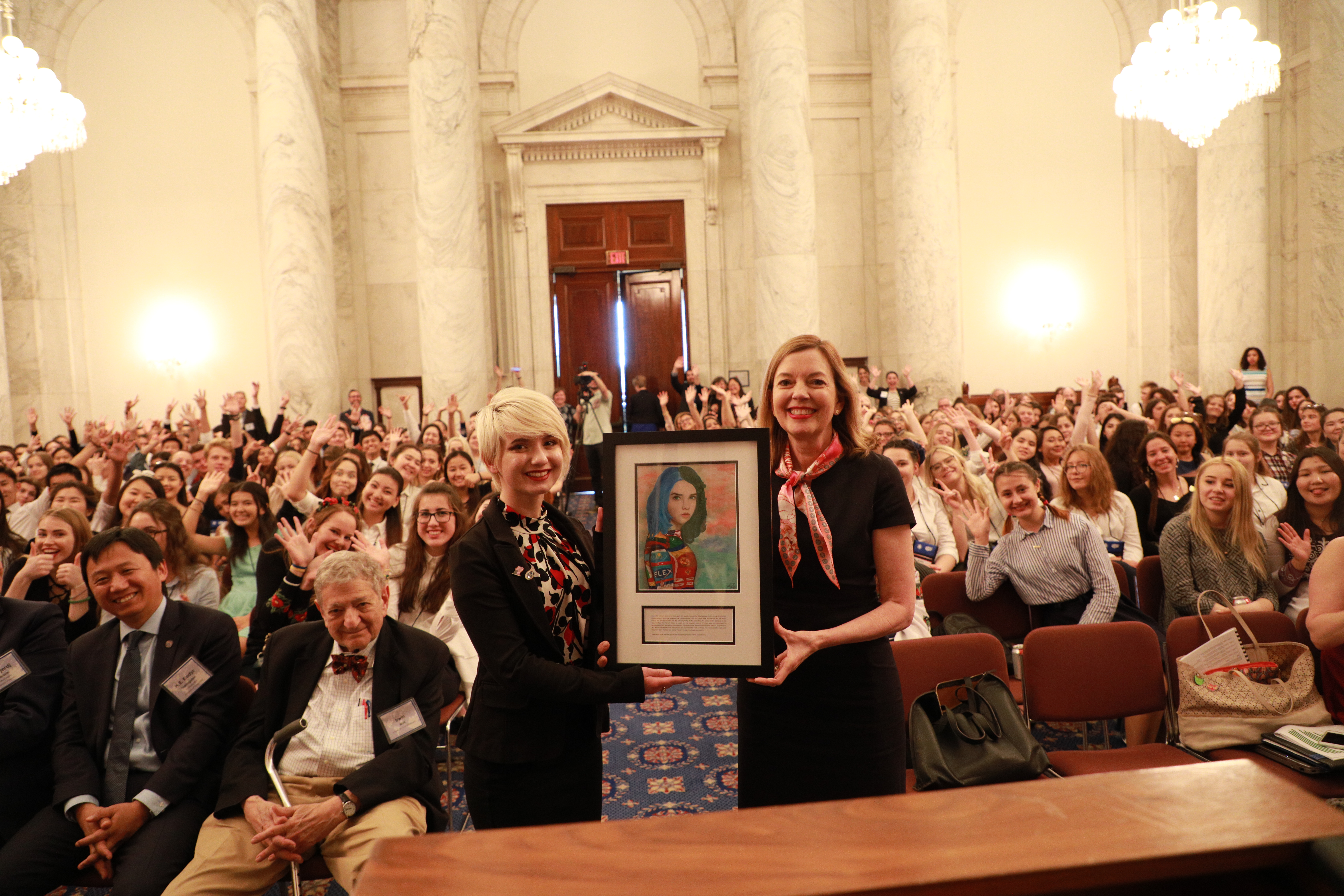 The Future Leaders Exchange program celebrated its 25th cohort of students yesterday, at a ceremony in the Kennedy Caucus Room on Capitol Hill. The reception honored the latest 200 students to complete the program.
Several guest speakers, including Senator Chris Murphy of Connecticut, congratulated the students on their accomplishment, while challenging them to make their voices heard. Mr. Murphy, who studied abroad in college, shared that he started questioning the leaders in his community as a teenager, and that drive led him to become one of the youngest members of the U.S. Senate.
"People love it when young people speak up and make a difference," he said, noting the current trend of youth activism in America.
He also asked the group to honor Sabika Sheikh, the Kennedy-Lugar Youth Exchange and Study student killed in the Santa Fe High School shooting last week. The Future Leaders Exchange (FLEX) Program and the Kennedy-Lugar Youth Exchange and Study (YES) Program are funded by the U.S. Department of State.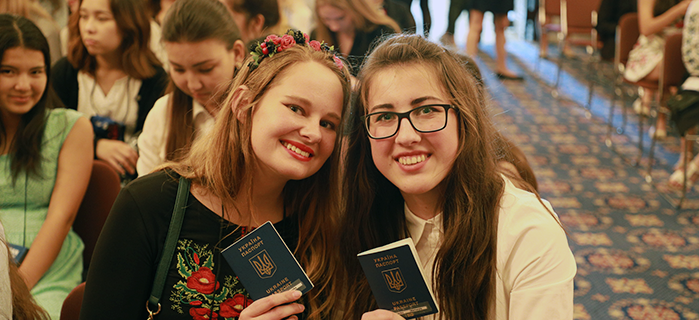 "I hope all of you feel a little bit more of an obligation to carry out your dreams, knowing that one of your own will not be able to carry out her own," he said.
Assistant Secretary of State for Educational and Cultural Affairs, Marie Royce, opened her remarks by leading a moment of silence in Sabika's memory.
"Sabika Sheikh was a leader and all of you are leaders here today," she said.
She also noted all of the ambassadors and country representatives in the room, garnering big cheers from the students who call each country home. It was her first time speaking at a FLEX event since her Senate confirmation and she congratulated the students on their newly conferred alumni status.
"It's just the next step of the very impressive journey you're already on," she said.
The biggest cheers of the night came for three student speakers, who shared insights into their time in America. Andriy Kashyrskyy, from Ukraine, was hosted in Wisconsin. He said this experience has helped him believe that he can make a difference in the world.
"I am ready to share and apply all the knowledge I learned from my host family, my community, and my school," he said.
Another featured speaker, Lea Bagi, from Serbia, presented each of the guests with a print of her painting, "Beauty of Diversity," which represented each FLEX country. She said the students around her were "family with roots all over the world" and they all had bright futures ahead. 
"We have the power to make a positive impact," she said. "We are the future. We are the future leaders. We are FLEX."
Just before the evening ended, American Councils' President Lorne Craner thanked the students for their contributions, calling them the key to the program's mission. 
"You have been informal ambassadors and have taught us all about yourselves and your home countries," he said.
---
About the Future Leaders Exchange Program
The Future Leaders Exchange Program (FLEX) is a competitive, merit-based scholarship program funded by the U.S. Department of State. FLEX students who pass multiple rounds of testing earn a scholarship to spend an academic year in the United States living with a volunteer host family and attending a U.S. high school.
FLEX students gain leadership skills, learn about American society and values, and teach Americans about FLEX countries and cultures. FLEX is a highly competitive program with over 25,000 alumni who have contributed over one million hours of community service in cities and towns across America. The students return home to active alumni networks that carry out inspiring activities. Learn more at discoverflex.org.