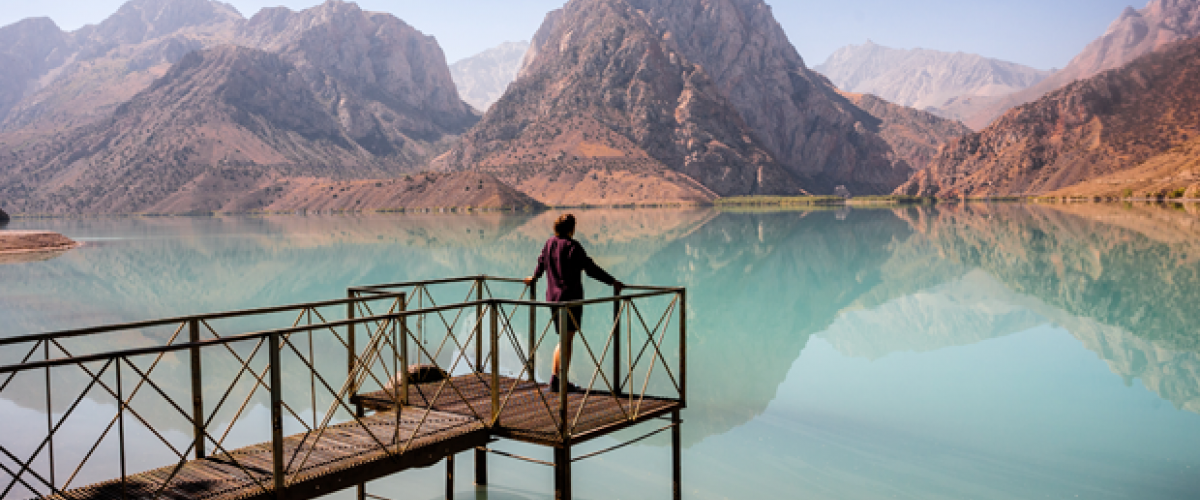 American Councils has substantial reach throughout Tajikistan, a remote country with relatively few opportunities for exchange with the US. When a Tajik professional speaks with an American accent, an English teacher uses a modern methodology, or an American scholar studying the region knows Tajik well, there's a good chance they are one of our alumni.
Located in Dushanbe, the capital city, AC Tajikistan is a special place. First, we have a long-serving and dedicated team. Many staff have been with the organization since the 1990s (AC Tajikistan was established in 1994); their names and professional reputations are synonymous with our success.
Second, our office houses a language center. While the majority of our students study Iranian Farsi, we also offer Afghan Dari and Pashto, in addition to the Tajik language. During the summer, our 60+ American students and seasonal staff can be found throughout Dushanbe.
Last but certainly not least, our office houses an EducationUSA advising center for Tajiks interested in higher education in the United States. It's a lively atmosphere, all around.
Featured Programs
Camp America: A US Embassy Public Affairs program, funded by the Agency for Educational and Cultural Affairs and the US Department of State, Camp America is implemented in rural, isolated, and often conservative parts of Tajikistan. Camp America offers Tajik children an opportunity to spend a week playing and learning in an American-style summer camp. Inspiring curiosity and open-mindedness through modeling equality of the sexes, respect, creativity, and teamwork, Camp America provides young Tajiks with a tangible and positive American experience.
National Security Language Initiative for Youth Program (NSLI-Y): A program of the US Department of State, NSLI-Y offers merit-based scholarships for American high school students to learn less commonly taught languages during summer, semester, and academic-year overseas immersion. Since 2010, our office has managed the Tajik language summer program, which supports an average of 14 students per year.
US-Central Asia University Partnership: Through custom workshops, webinars, matchmaking, consultation, and small grants, the US-Central Asia University Partnership provides a pathway for higher education institutions in Central Asia to raise their global visibility, forge sustainable ties, and internationalize. 
Matthew Mulherin, Executive Director
Matluba Mamajanova, Country Director
Rudaki Plaza, 6th Floor
127 Rudaki Avenue
734003 Dushanbe
Tajikistan