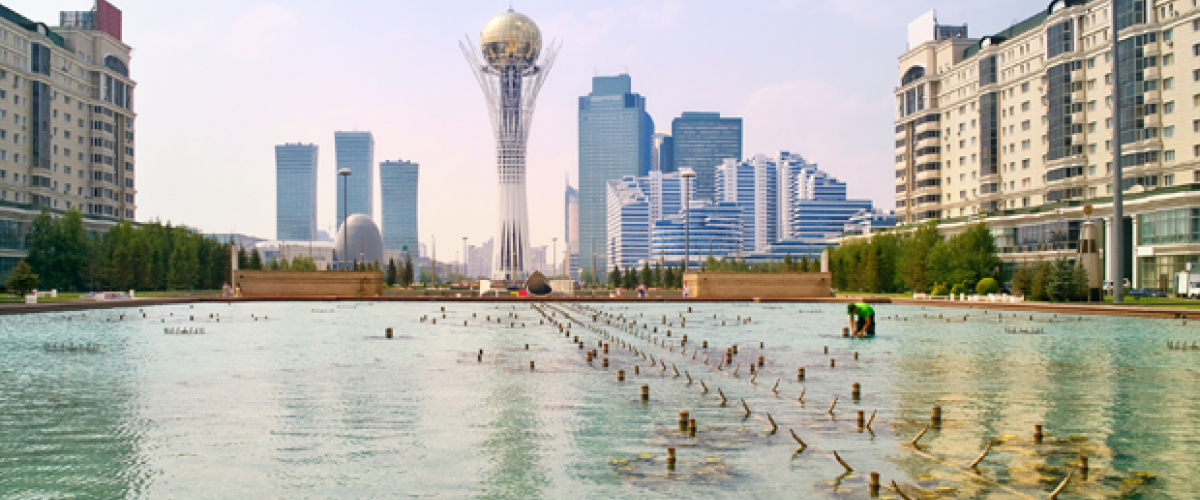 American Councils has operated in Kazakhstan since 1994. Its main office is located in Almaty, the largest city and business center of Kazakhstan. A second office in the capital city of Nur-Sultan hosts an EducationUSA advising center.

Kazakhstan, the ninth largest country in the world, is a multilingual, multi-ethnic home to Kazakhs (66%) and Russians (20%), as well as many other ethnicities. Oil, gas, and other natural resources led to Kazakhstan's development as a regional economic leader since its independence.
In addition to managing programs like the Future Leaders Exchange (FLEX), a program for Kazakhstan high school students, AC Kazakhstan plays a role in recruitment, selection, and support for US-Central Asia Enterprise Fellowship (US-CAEF) program, which provides need-based scholarships to academically qualified students from Kazakhstan and other countries in the region. New fellows study business administration, economics, applied mathematics, informatics, and software engineering in the context of entrepreneurship and economic development at the undergraduate level at the American University of Central Asia (AUCA), Bishkek, the Kyrgyz Republic.
AC provides free EducationUSA academic advising services to students interested in attending  US colleges and universities. AC is also working to increase sustainable collaborations between US and Central Asian higher education institutions through the Central Asian University Partnership Program (UNICEN).
Jessica Leonard, Regional Director
050010
Almaty
20A Kazibek Bi St., 3rd floor
Kazakhstan