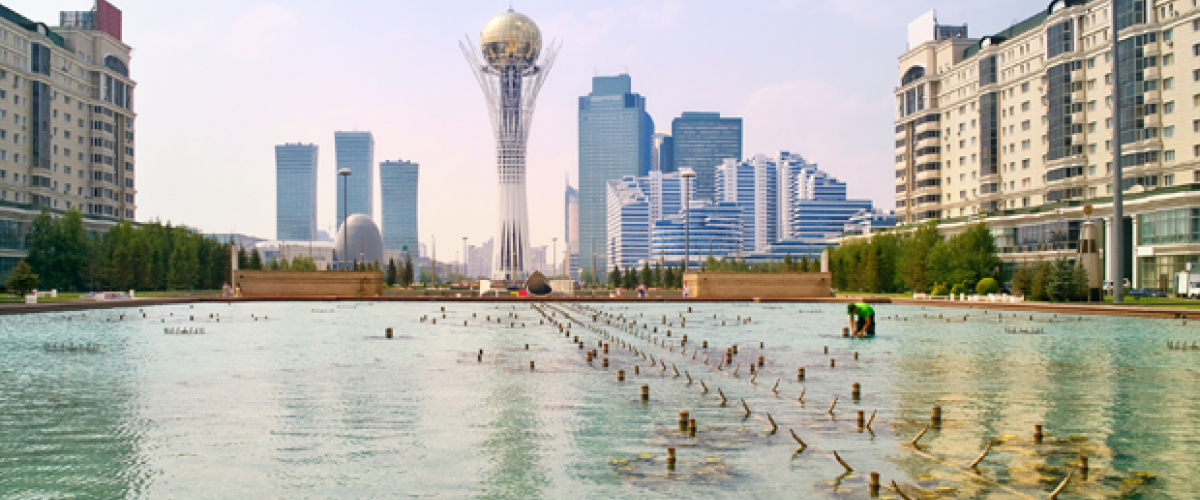 Kazakhstan, the 9th largest country in the world, is a multilingual, multi-ethnic home to Kazakhs (66%) and Russians (20%), as well as many other ethnicities. Oil, gas, and other natural resources led to Kazakhstan's development as a regional economic leader since its independence on December 16, 1991.
While most visitors come for business, the country welcomed millions of visitors of all types during the Astana Expo 2017, which focused on issues of sustainable energy.
American Councils main office is in Almaty, the largest city and former capital of Kazakhstan. A second office, in the new capital Astana, hosts an EducationUSA Advising Center.
In addition to managing programs like the Future Leaders Exchange (FLEX), AC Kazakhstan plays a role in recruitment, selection, and support for US-Central Asia Enterprise Fellows (CAEF). A cohort of approximately 30 students are selected each year to study business and economics at KIMEP in Almaty and AUCA in Bishek.
Jessica Leonard, Regional Director
050010
Almaty
20A Kazibek Bi St., 4th floor
Kazakhstan