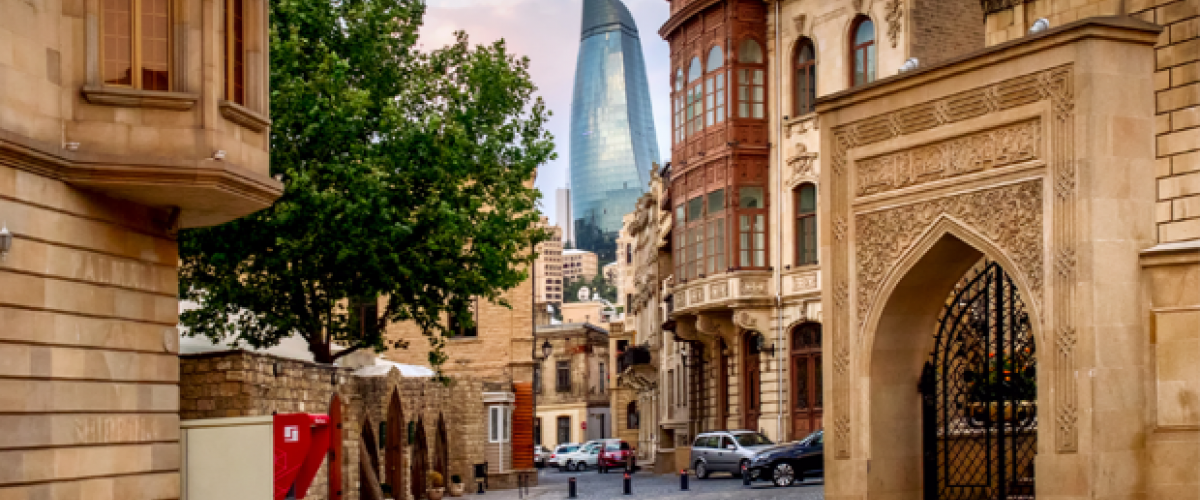 The capital city of Baku, home to AC Azerbaijan since 1994, is situated on the shores of the Caspian Sea in the south of the Absheron peninsula. With its long history, and large geographic area and population, Baku is one of the oldest and largest cities in the East and is known as the cultural center of Azerbaijan due to its many theatres, museums, and academic institutions.
AC Azerbaijan has supported over 1,000 local secondary school and university students, educators, and faculty members with opportunities to study, research, and train in the United States.
In addition to numerous programs, our office also administers official SAT, LSAT, and GRE tests. Our office works closely with the US Embassy in Azerbaijan and the American Center, local high schools and universities, and other community organizations and entities.

Featured Programs
Future Leaders Exchange (FLEX) Program: The Azerbaijani FLEX program began in 1993. Since then, over 1,000 students have earned competitive scholarships to live and study at American high schools across the United States. Upon returning home, alumni develop activities that address needs in their community as well as build professional skills.​​​​​​
EducationUSA: A US Department of State-supported network of hundreds of advising centers around the world (400 advising centers in 170 countries). Advisers provide students with accurate, comprehensive, and current information about educational institutions and opportunities in the United States. The EducationUSA Advising Center in Baku, with the support of the US Embassy, hosts two fairs each year: the US Higher Education Fair and the EducationUSA Alumni Fair. 
Language Immersion: The Critical Language Scholarship Program (CLS) is a language and cultural immersion program for American undergraduate and graduate students. Its goal is to broaden the base of Americans studying and mastering critical languages and building relationships between the people of the United States and other countries. For an academic year, semester, or summer, Americans can study Azerbaijani and Turkish for an academic year, semester or summer while living with a local host family to learn about Azerbaijani culture while on the Eurasian Regional Language Program.
Professional Fellows Program: Sponsored by the US Department of State, PFP seeks to strengthen the understanding of the US legislative process and engagement in the political process; to create partnerships between US and foreign institutions; to establish a common language for developing practical solutions for shared problems and concerns. This is done through a five-week exchange where participants spend time working with American legislative offices, either at the federal, state or local level. Since 2012, PFP Azerbaijan has sent five fellows to the US every year.
Jodi Blankenship, Country Director
40 J. Jabbarli Street
Caspian Business Center, 2nd Floor
Baku
Azerbaijan