Language Research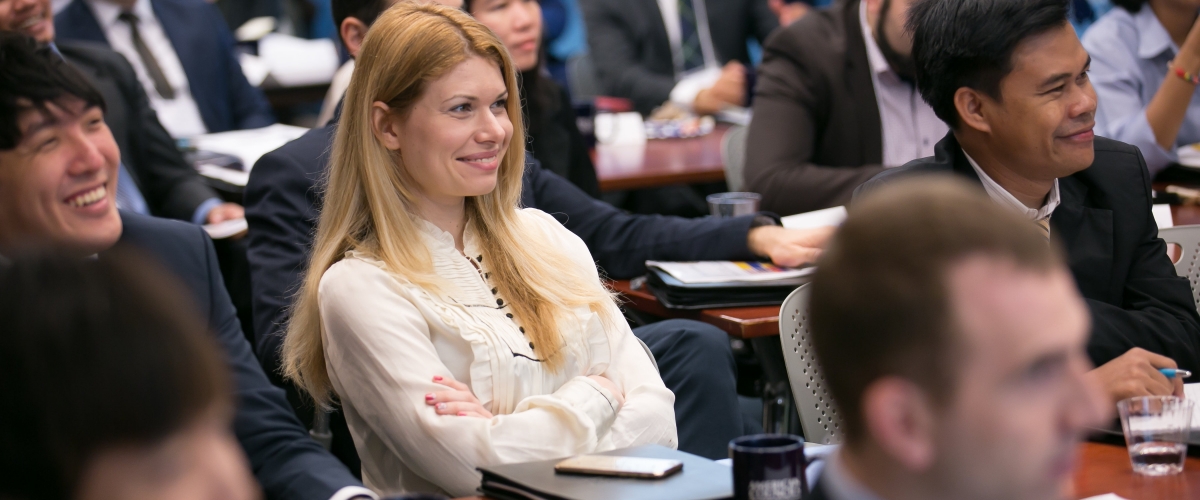 It is important for US students to gain international experience and develop expertise in foreign languages and cultures, as well as the ability to operate in new and unfamiliar circumstances that study abroad fosters. 
- Ambassador Jennifer Zimdahl Galt
January, 18, 2018
The American Councils Research Center (ARC) provides data and research on language learning and language use in education and in the workplace. ARC's goal is to provide relevant data to policymakers at all levels.
ARC builds on the accomplishments of American Councils in the areas of language assessment, advanced language acquisition, immersion learning, and intercultural development. The staff has produced nationally and internationally recognized materials. Among ARC's most important accomplishments in dual language immersion (DLI) is the 2012-2016 study with the RAND Corporation on the impact of dual language immersion on academic performance in Portland Public Schools.

Most recently, ARC was awarded a major IES researcher-practitioner partnership grant to continue the Portland work by investigating this relationship across schools in Utah.
---
Highlighted Efforts
Dual Language Immersion Research Alliance
The Alliance is a new network of K-12 practitioners and education researchers in the United States with a mission to prepare students to be bilingual, biliterate, bicultural, and career and college-ready. Learn more.
National K-12 Foreign Language Enrollment Report
ARC analyzed K-12 foreign language enrollment data as it currently stands in the US, where more than 21 percent of households speak a language other than English at home. Learn more.
The Effect of DLI on Student Achievement: Utah Public Schools Study
This two-year study of dual-language immersion in Utah is funded by the Institute of Education Sciences (IES) and the US Department of Education. Learn more.
America's Languages: American Academy of Arts & Sciences
The Commission on Language Learning released the first comprehensive report on US language education in decades. Read the report.
---
Meet the ARC Team
As an academically independent organization under the American Councils umbrella, Drs. Dan E. Davidson, Richard Brecht, and Robert O. Slater co-direct ARC activity.
Dan E. Davidson, Ph.D., Director
Dan E. Davidson holds a Ph.D. in Slavic Languages from Harvard University and is the author or editor of 44 books and 60 articles in the fields of language, culture, and educational development, including a major 20-year longitudinal study of adult second language acquisition. Dr. Davidson served as founding president and CEO of American Councils for International Education until July 2017.
Dr. Davidson has directed 35 Ph.D. dissertations at Bryn Mawr and served as co-chairman of George Soros' Transformation of the Humanities and Social Sciences initiative, is current Chair of the College Board World Languages Academic Advisory Committee, immediate past president of the Joint National Committee for Languages (JNCL), and Board member of a number of universities and international organizations. He is an elected member of the Russian and Ukrainian Academies of Education Sciences and recipient of honorary doctoral degrees from the Russian Academy of Sciences and three other universities in the region. Dr. Davidson holds awards for distinguished service to the profession from AATSEEL and ADFL/MLA. 
Richard Brecht, Ph.D., Co-Director
Richard Brecht, Ph.D., is an internationally recognized expert on language policy and research in academia and the government. Dr. Brecht was the founding executive director of the University of Maryland Center for Advanced Study of Language (CASL) and, prior to founding CASL, was the Director of the National Foreign Language Center. 
Robert Slater, Ph.D., Co-Director
For more than three decades, Robert Slater, Ph.D., has been a national leader in creating innovative solutions to language issues across the nation. Formerly the Director of the National Security Education Program, Dr. Slater created and launched the Language Flagship effort, the National Language Service Corps, and numerous scholarship and fellowship programs that support the study of languages by U.S. students from kindergarten through post-secondary education.
Gregg Roberts, Senior Fellow
As the World Language & Dual Language Immersion Specialist for the Utah State Board of Education, Gregg's work led to groundbreaking changes in the way second language education is viewed and funded not only within Utah's K-12 schools but across the nation. The "Utah Model" has impacted K-12 educators in school districts and states from every region of the country. Gregg was named "State Supervisor of the Year" in 2009 by the National Council of State Supervisors of Foreign Languages; in 2015, he received ACTFL's prestigious "Leo Bernardo Award for Innovation in K-12 Language Education." Gregg has also received the Palms Académiques from the French Government. 
---
Learn More
Contact ARC