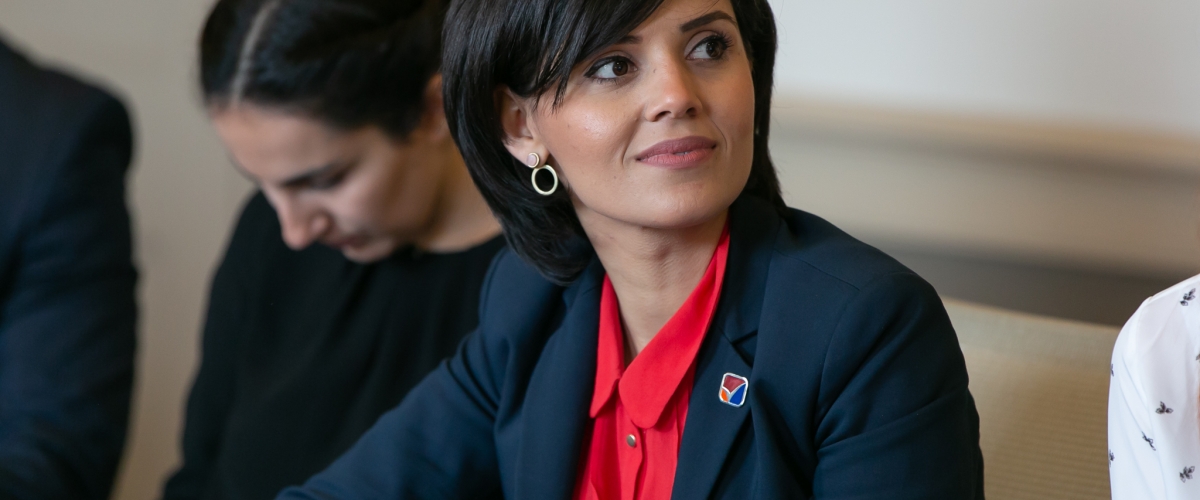 More than ever, professionals in private and public sectors must prepare to enter a tightly woven global economy.
Ulukbek Abdubaliev had a chance to attend university through a fellowship with the US-Central Asia Foundation. That education sent him down the path to where he is now, preparing to implement a digital health card system in all of Milan. The initial investment in his education is now changing the lives of nearly 3.3 million people.
Before Olga Stefanyshyna was named the Deputy Minister of Health of Ukraine, she was hosted in Sacramento, California where she learned about legislative developments in US health care through Open World, a program funded by US Congress and administered by the Open World Leadership Center. At the time of the program, Ms. Stefanyshyna was executive director of a charitable foundation where she advocated to make medical treatment accessible for all. 
Fellows like Ulukbek, who have been placed in top-tier institutions, return home galvanized and prepared to enter the workforce. Participants like Olga have served with US Congress and foreign governments, corporations, and nonprofits through internships, job shadowing, and professional exchanges. Work sites have included Dell Computers, the World Bank, Starbucks, the International Finance Corporation, and Xerox Corporation, among others.
American Councils' programming promotes personal and professional growth. Serving a wide range of age groups, individual profiles, and professions, these initiatives catalyze results in business, government, and community service by providing tools and connections to local, national, and international networks.

Contact us to learn more