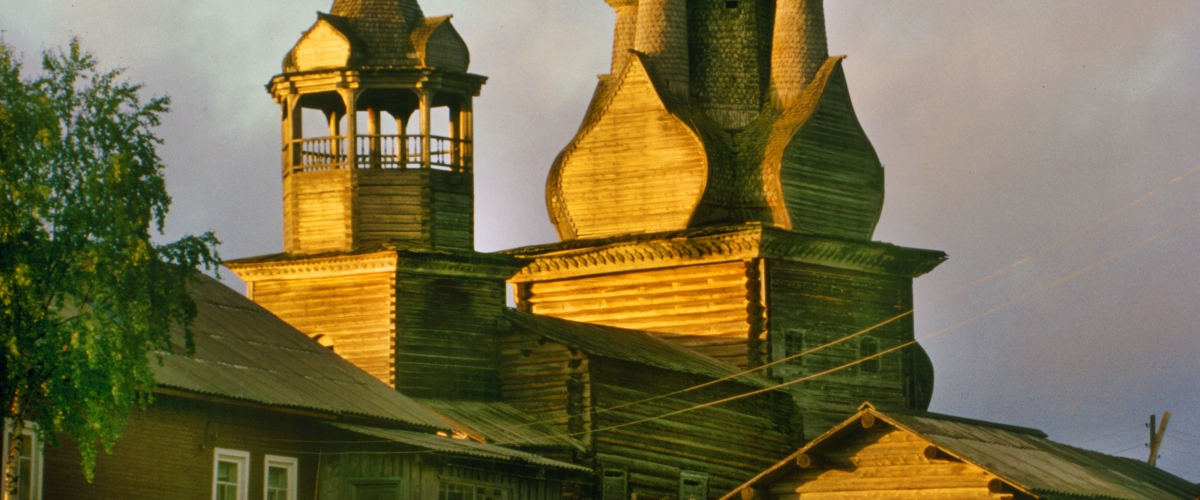 The Russian North: Challenges to a National Legacy
Join us for a guest lecture and discussion, featuring Dr. William Brumfield.
About Dr. Brumfield
William Craft Brumfield, PhD, is a professor of Slavic studies and a Sizeler professor of Jewish studies at Tulane University. Dr. Brumfield is an internationally-known and widely-celebrated scholar of Russian architecture. As a student of Russian literature and history, and as a photographer and historian of Russian architecture, Dr. Brumfield has worked in Russia since the summer of 1970. After earning his doctorate from the Slavic department at the University of California, Berkeley, he taught at the University of Wisconsin and at Harvard University. 
Dr. Brumfield has received numerous fellowships and awards, including a John Simon Guggenheim Memorial Fellowship, a NEH Fellowship at the National Humanities Center, and a NEH collaborative grant with American Councils. In 2002, Dr. Brumfield was elected to the Russian Academy of Architecture and Construction Sciences, and in 2006 he was elected as an honorary member of the Russian Academy of the Fine Arts—the only US citizen to be a member of two Russian state academies. Russian colleagues have created a bilingual archival site dedicated to Dr. Brumfield's photographic work, including regional avant-garde architecture.
RSVP
Contact Mikayla Holland to attend.
Event Date
April 15, 2019 04:00–05:00 pm
Where
American Councils for International Education
1828 L Street, NW
Suite 1200
Washington, DC 20036