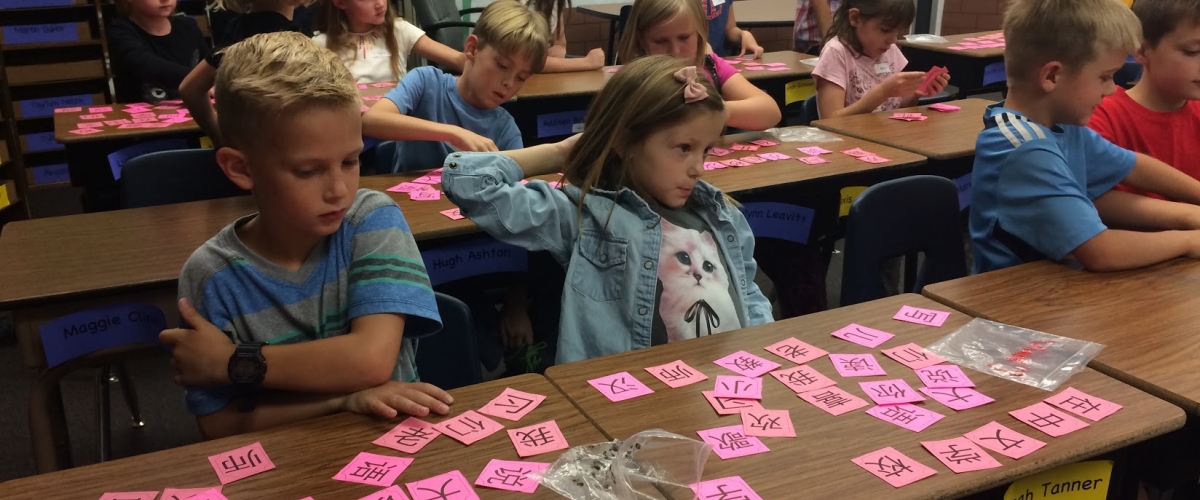 STARTALK and DLI are natural partners. A partnership between these national efforts can increase both the number and proficiency of students that graduate from the United States' K-12 system with advanced language abilities in "critical languages." Adding STARTALK summer sessions that supplement DLI academic year programs allows parents, students, teachers, and administrators to strengthen their roles and better prepare for the upcoming academic year.
More specifically, brief STARTALK summer sessions provide parents with a unique understanding of what a DLI environment offers, which allows them to better support their child's efforts. Continuing students can improve their proficiency and prepare for the upcoming year, which motivates them to continue. STARTALK teachers can exchange experiences, curricula, standards, assessments, and pedagogical strategies appropriate for DLI. Finally, administrators better understand the benefits of DLI and be positioned to address the challenges of starting or advancing DLI programming in their districts and schools.
STARTALK's Value to DLI
The inherent value that STARTALK summer programming brings to DLI resides in strengthening DLI programs at their points of vulnerability by:
Attracting students and parents to DLI and preparing them for entry into the new DLI experience.
Incentivizing students to continue DLI into middle and high school.
Maintaining and enhancing DLI students' language proficiency and literacy over the summer.
Building and strengthening parent and community support for DLI.
DLI's Value to STARTALK
By broadening the understanding of the impact of brief summer language programming that is carefully conceived and executed, as well as disseminating the success of a STARTALK "seeding" effort, DLI advances the goals of STARTALK by explicitly meeting several of its "priority features for successful applications to its summer programs." These include:
An opportunity for students to continue to develop language proficiency after the summer by enrolling in programs during the academic year, and;
A plan to ensure that STARTALK language programs will continue in the community or local school system.
SOURCE: https://startalk.umd.edu/public/system/files/docs/summerprogram_grant_applicant_guide_2018.pdf
Logic Model: STARTALK-DLI Partnership Initiative: Unprecedented Infrastructure for Language Education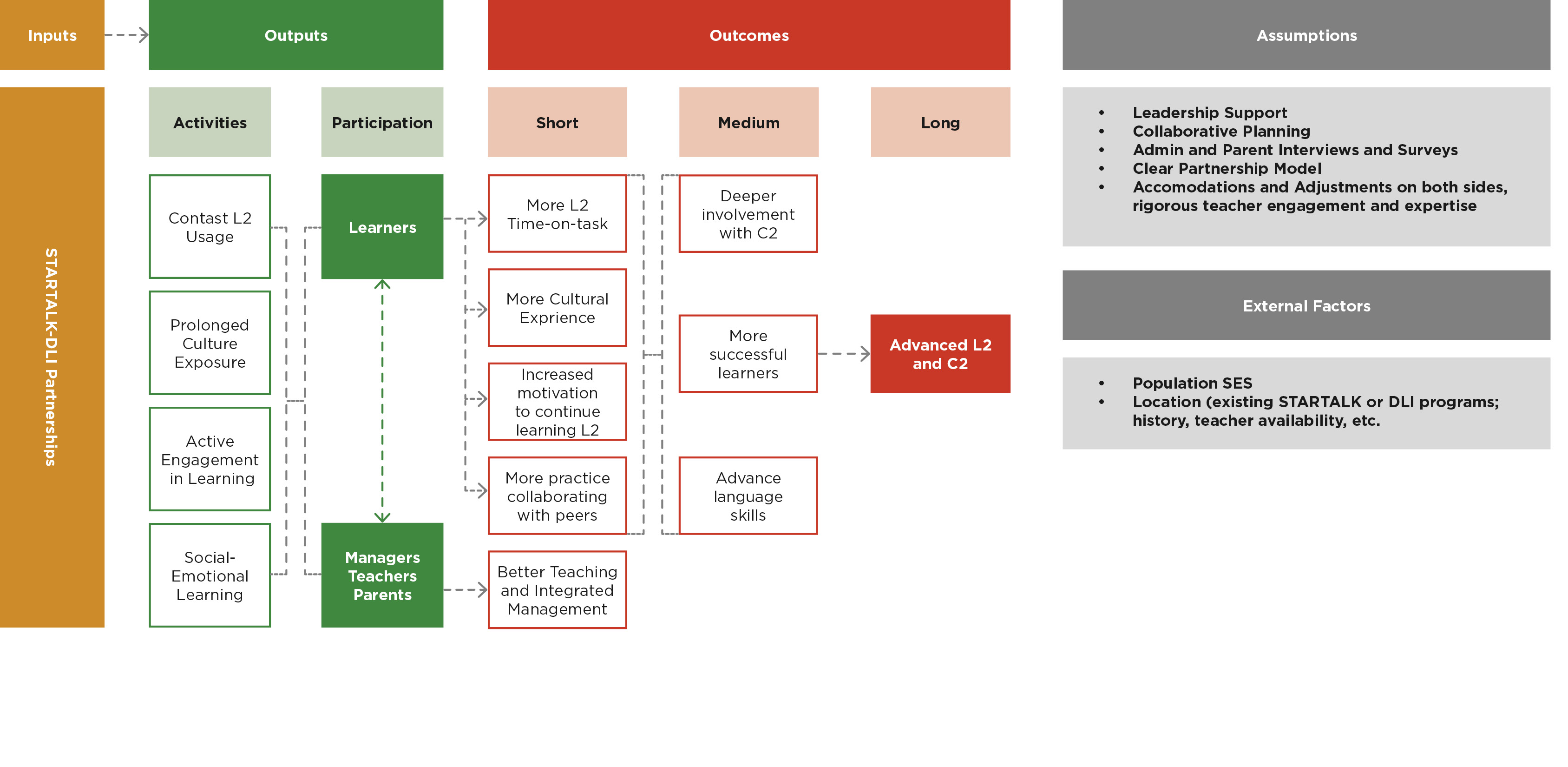 The above graphic is based on the GPRA model of assessment, which assumes that a specification of the input of a program or even its output is incomplete unless and until it includes its impact. The intent here is to display all aspects of a DLI program that a summer STARTALK can affect, depending upon its design. For example, normally STARTALK programs are aimed at students or teachers or both.

When specifically targeting DLI, STARTALK summer programs thus far focus on students entering DLI or making the transition from elementary to middle school. In the former case, it lets students understand and experience what they can expect when classes begin, assist teachers as well as administrators prepare for the year ahead, and in the process build the trust of parents in the enterprise. At the point of transition between spring and fall semesters, the programs can help incentivize students and parents to continue in the program. At all levels the summer program can help remediate, sustain and advance language skills.