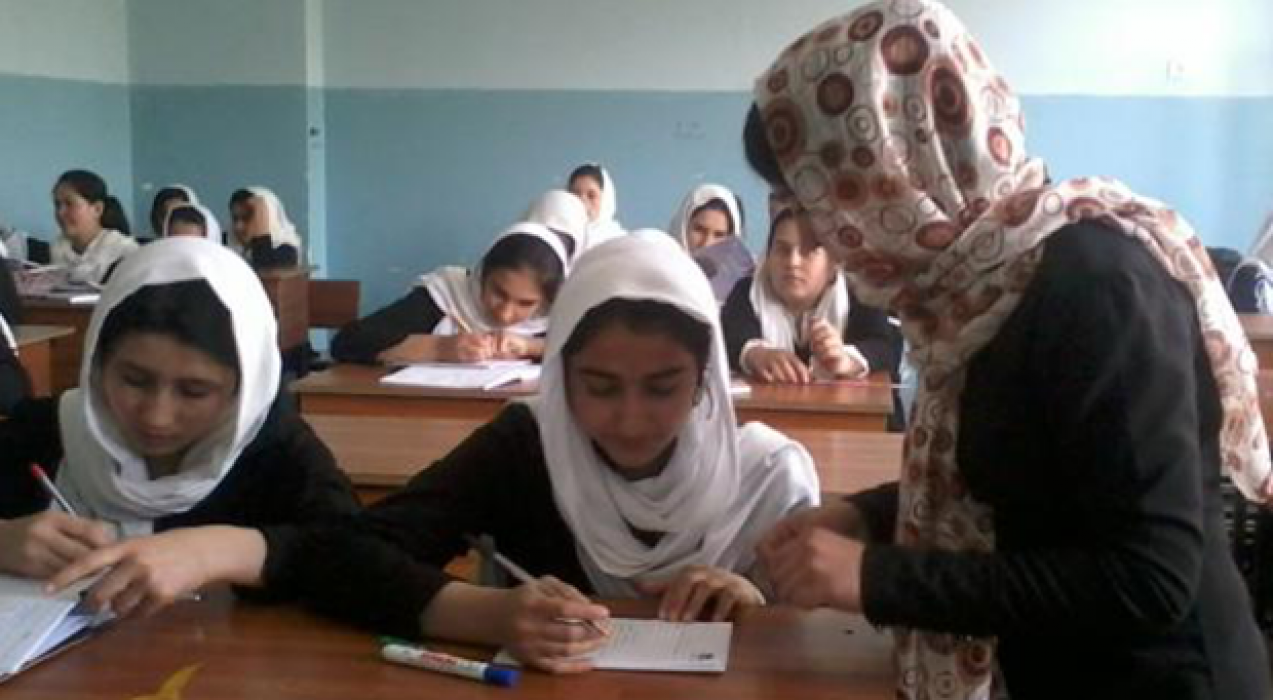 Youth Solidarity and English Language Afghanistan
American Councils, building on its extensive experience and addressing the critical need for programs that meet the US Embassy's Public Affairs priorities of promoting people to people ties and English language proficiency, is conducting Youth Solidarity and English Language Immersion (YSEL) Camps for Afghan youth. The promising young scholars who participate in the YSEL camps are also past or current participants on the US Embassy's English Access Microscholarship Programs in Afghanistan.
During the month-long YSEL camp, students not only improve their skills and understanding of the English language through daily classes, they also develop a strong sense of unified national identity.
A total of 40 secondary school-aged boys and girls from different backgrounds will participate in each of these YSEL Camps. They will take part in English classroom work and a host of activities in a live-in, boarding-school environment. While English language acquisition will be the primary objective of this program, elements of civic education focused on creating a sense of national identity, youth solidarity, and individual responsibility will also be integral to the program. Students will develop important life skills such as teamwork, leadership and the strong belief that they are agents of change through community service and volunteerism.
American Councils is confident that based on the success of similar programs in the past, these camps will increase the language skills of student participants, which in turn will enhance the pool of future exchange participants, and provide a broader channel for embassy outreach. Afghan students will be able to build upon their working knowledge of English to enhance their qualifications to other exchange and scholarship opportunities. They will also return with a greater appreciation for democratic values.
The program focuses on both academic and non-academic learning. The academic program will be run like a typical American high school, with students attending a variety of classes taught by professional teachers. The focus will be on improving participants' English language skills in reading, writing, speaking and listening.
Through a variety of activities and field trips to different religious and ethnically diverse sites, participants will gain first-hand knowledge of how to work as individuals and as a team, learn and use conflict resolution skills, discover the importance of personal responsibility, and to acquire the skills to make change within their community. They will also learn how to set goals, both short-term and long, as a means of taking charge of their own lives.
The YSEL program is specifically designed to further support English Access Microscholarship Program participants and, therefore, does not conduct open recruitment.
Funded by
US Embassy in Afghanistan
Eligibility
High school students from Afghanistan