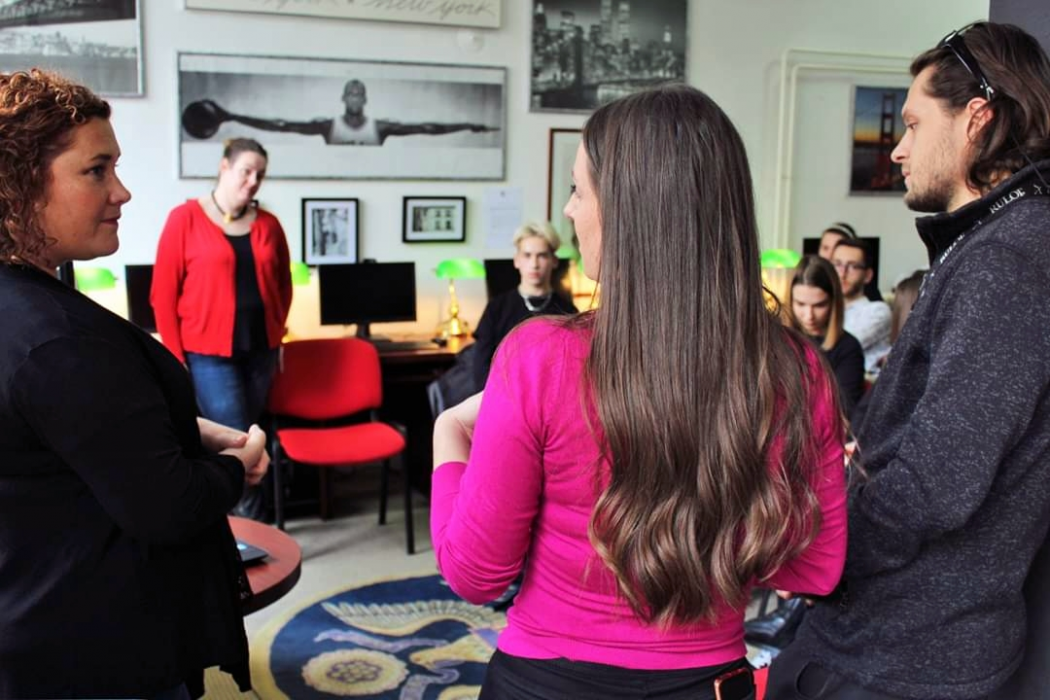 Student Training and Empowerment Program
The Student Training and Empowerment Program (STEP) aims to combat the growing societal problem known as "brain drain" in Bosnia and Herzegovina by teaching junior and senior university students how to be competitive in the job market.
STEP first launched in November 2017 and will last until July 2020. The program is sponsored by the US Embassy in Bosnia and Herzegovina under its Democracy Commission Small Grants Programs.
Brain drain is one of the biggest problems that Bosnia and Herzegovina (BiH) is currently facing. According to the most recent data, 150,000 people have moved out of the country each year since 2016. As trends have shown over the last decade, young people are moving out of BiH with an idea that in order to succeed in life or have a career, they need to leave their country of origin. Young people in BiH finish their education and struggle to find a job, either because most employers look for people with work experience that recent graduates cannot provide, or because they were not taught the skills necessary to be competitive in the job market.
Local universities generally do not have any specialized classes for career skill-building; they do not have career advisors nor do they organize workshops or trainings outside of the regular curriculum. Secondary and tertiary education often does not equip students with any basic skills when it comes to the job-seeking process. Students graduate without knowing how to behave in a job interview, or write a resume or cover letter.
The STEP program consists of three phases:
1. A series of courses and workshops designed to equip university students with the skills necessary to be competitive on the job market all of which are held in Banja Luka.
2. Internships with local businesses, institutions, and organizations for selected participants in either Banja Luka or Sarajevo.
3. Peer education programs organized by participants to share their knowledge and experience after the internships.
After all participants have successfully completed the training, internship, and peer training, they are invited to a closing ceremony that is held in Sarajevo in the spring of each program cycle. The event is an opportunity for participants to share their experiences. Each participant receives a certificate of completion that confirms they have three months of work experience.
Funded by
US Embassy in Bosnia and Herzegovina (Democracy Commission Small Grants Program)
Eligibility
Program is open to undergraduate and graduate university students who are Bosnian citizens and study at one of the universities in Banja Luka or Sarajevo. Students should be enrolled in arts or sciences majors, and must be 20-28 years old. During the 2019-2020 cycle, 24 students are taking part in the program.