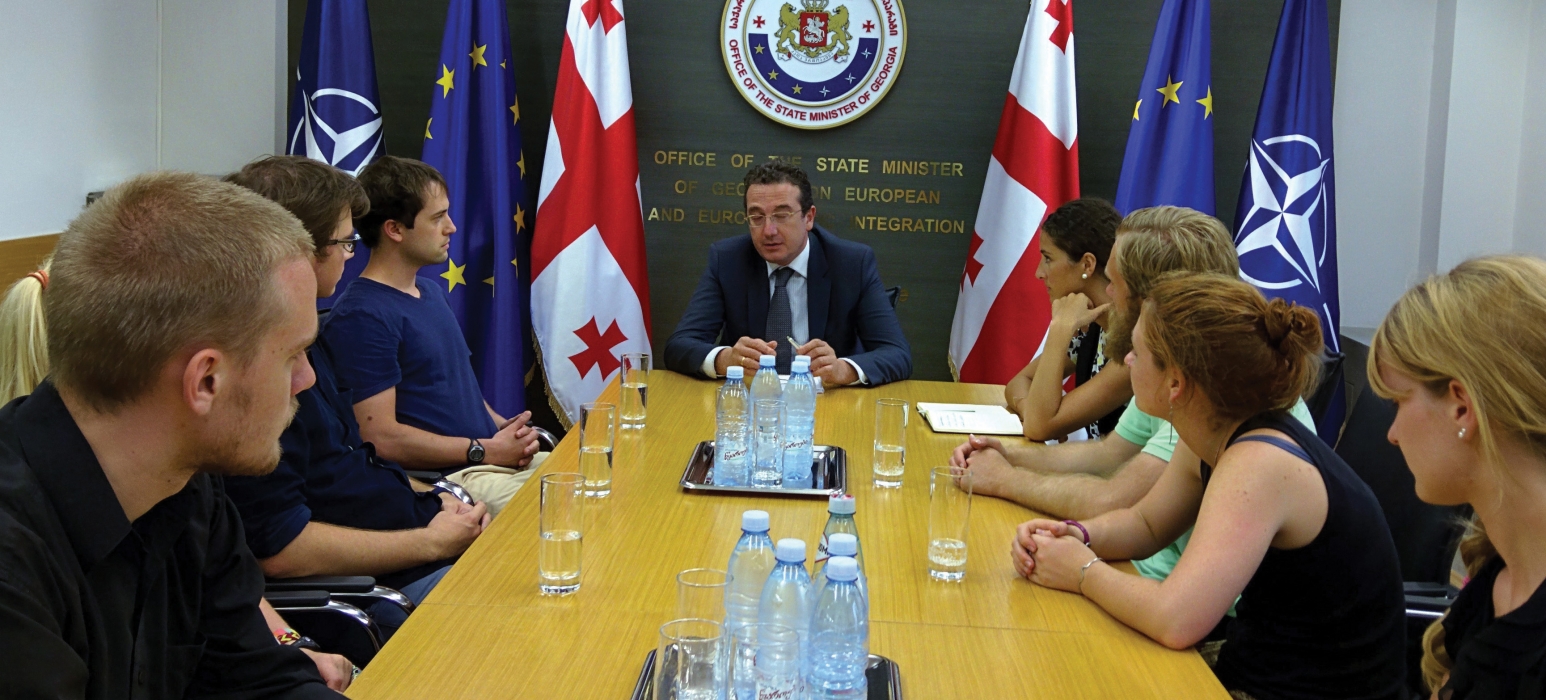 Peace and Security in the South Caucasus
This summer, spend five weeks in Tbilisi, Georgia studying the politics, culture, and history of the South Caucasus.
The South Caucasus has taken on unprecedented strategic and political importance for Russia, NATO, and the US in recent years. While rich in natural resources, scenic beauty, and vibrant cultures, the region continues to be hampered by age-old conflicts and political instability.
Participants can expect to gain new insight into the complex factors shaping current events, enjoy local life with carefully vetted host families, and engage in dynamic discussions with local activists and experts committed to fostering peace throughout the region.

Based in Tbilisi, Georgia, this program explores cultural identity and nationalism, development strategies, the emergence of new political systems and parties, and ongoing efforts to foster peace throughout the region.
No prior language experience is required; courses are taught in English at Ilia State University. Language instruction is also provided in Armenian, Azerbaijani, Chechen, Georgian, or Russian. Participants earn 8-10 academic credits in political science and sociology from Bryn Mawr College.
Funded by
Self-funded; financial aid available
Eligibility
Open to undergraduates, graduates, and professionals