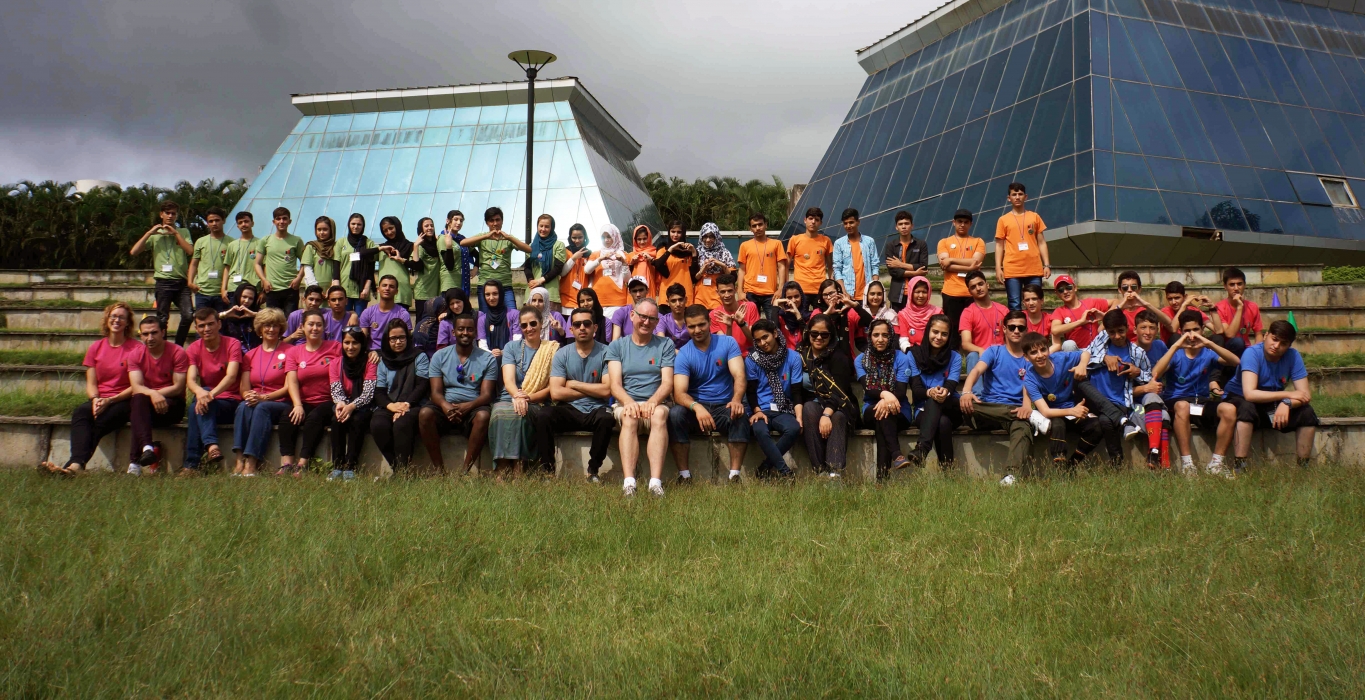 Leadership & English Advancement Program
Leadership & English Advancement Program (LEAP) is a three-week educational and cultural program sponsored by the public affairs section of the US Embassy in Kabul and administered by American Councils for International Education. The program, which began in 2016, increases and strengthens solidarity among Afghan youth, and offers intensive English language, leadership, and team-building training to secondary-aged school students in India. 

At each camp, 50 participants take part in English classroom work and various academic and non-academic activities in a live-in, boarding-school environment. In addition to improving participants' English language acquisition, this program strives to instill elements of civic education with an emphasis on creating a strong sense of national identity, youth solidarity, and individual responsibility. Through direct interaction, participants acquire a keen, well-informed knowledge of their own ethnic diversity, and develop important life skills and the strong belief that they are agents of change, learning through group dynamics, teamwork, community service, and volunteerism. Through various field trips to different religious and ethnically diverse sites in India, program participants also learn the importance of group work, use conflict resolution skills, and discover the significance of personal responsibility and how to bring positive changes in their respective communities. 

Upon completing the program, participants become part of American Councils' large alumni network and engage in various community-based volunteer activities. American Councils has established five well-functioning alumni chapters across the country, and provides small grants to support alumni engagement initiatives.
 
Program Funding
Fully funded