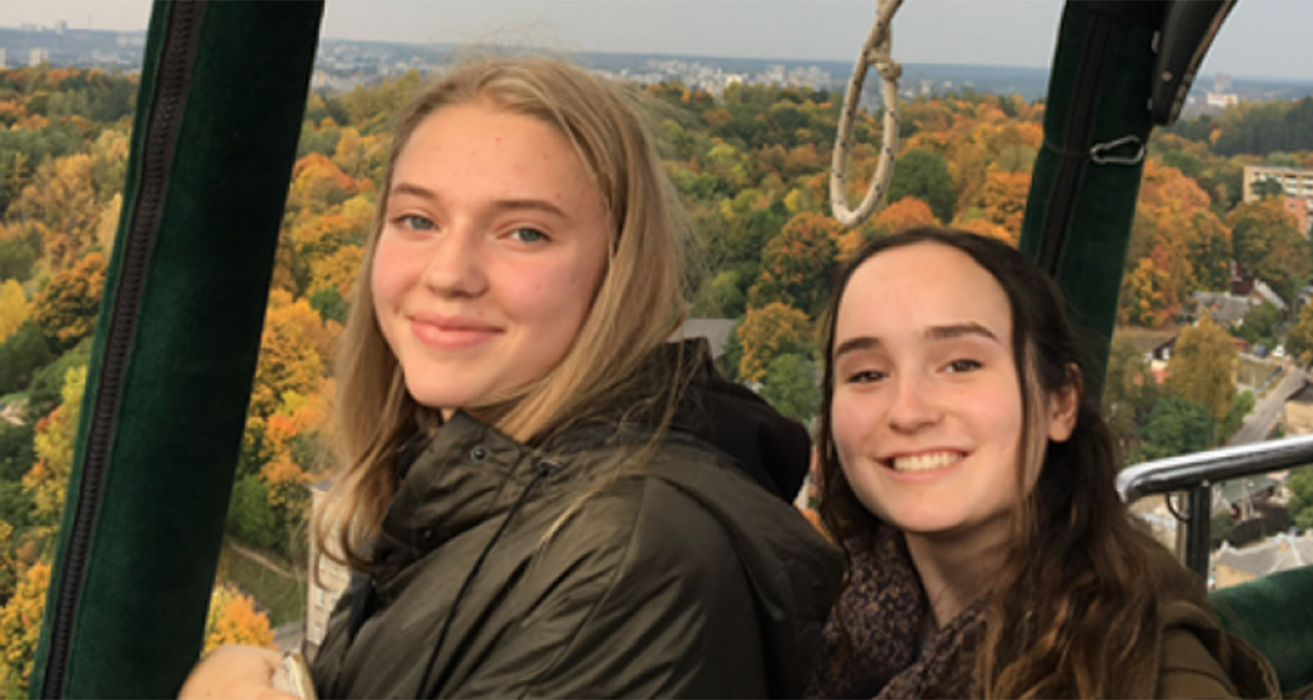 American high school students earn scholarships to live and study for an academic year in Lithuania.
ExCEL Abroad provides scholarships for high school students from the United States to live and study in Lithuania for an academic year.
Program participants will serve as "youth ambassadors" of the United States. By forming lasting relationships within their host community, participants will promote mutual understanding between the U.S and Lithuania. Students will live with a host family, attend a local high school, and engage in activities to learn about Lithuania's people, culture, and values. Such activities can be through the host high school, through community organizations, through an independent study project, and through community service, in which participants are expected to take part.
ExCEL Abroad is made possible by a generous grant from the Kazickas Family Foundation. ExCEL Abroad builds on the success of ExCEL, a program for Lithuanian high school students which has provided transformational exchange experiences and strengthened the foundation of US-Lithuania friendship since 2010. The program is generously sponsored by the Kazickas Family Foundation. However, there are some costs you can expect to incur from your participation in the program, including: fees associated with obtaining a US passport; required medical examinations and immunizations prior to departure; and extra pocket money while on the program.
The ExCEL Abroad scholarship covers costs related to roundtrip airfare between the participant's home region and community abroad; in-country support; cultural activities; school tuition (where applicable); room and board with a host family; medical coverage; visa fees; and a modest stipend.
Eligibility
US high school students and recent graduates