Image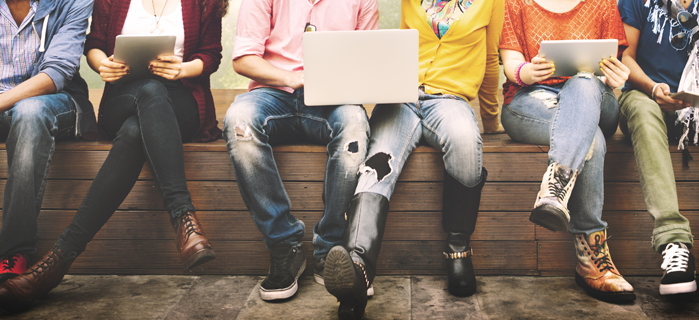 Tamer Elsharkawy, a teacher from Egypt, is spending a year teaching Arabic in a DC classroom  
This article was originally published in The Washington Post
By Perry Stein
Hallie Martinez stood in front of a large easel reading foreign letters that, a few months ago, would have looked like just a bunch of random squiggly lines to her.
But now, Hallie, 5, was singing the sounds of those Arabic letters aloud to her kindergarten classmates.
"Mumtaza!" the class responded, telling her in Arabic that she had done "excellent" work.
The students at the District's H.D. Cooke Elementary School, in Adams Morgan, are learning Arabic as part of a State Department-sponsored exchange program that places teachers from China and Egypt in classrooms throughout the United States to teach their native languages languages US officials say will be increasingly important as the country competes in a global economy.
Tamer Elsharkawy ventured from Egypt to the United States for the first time to work at Cooke, leaving his own students and classroom behind for the year.
During a presidential election cycle that has included vitriol against Arabs and Muslims in the wake of terrorist attacks, Elsharkawy says he wants to expose the young D.C. students to his religion and culture, showing them that a practicing Muslim should not be equated with militant Islamic extremism.
Along the way, he has found that the United States or at least its capital isn't quite what he expected. Cooke is a majority-Hispanic school, and many of his students don't speak English at home. Outside the classroom, he found a mosque that he regularly attends, and he has met people from a broad spectrum of nationalities and religions.
"I was nervous to teach in a place to students where it might be the first time in their entire lives to hear about Egypt, to hear about the Arab world," said Elsharkawy, 34. "The city is so diverse, acceptance and tolerance is high here."
He focuses on the Arabic language with younger children, and he has more discussion-based lessons with the older students, where they talk about Arab culture and Islam. Elsharkawy recalls how some of the children laughed when he showed them a picture of himself dressed in a traditional Egyptian Jellabiya a single piece of clothing that covers the whole body when he was explaining what he wears to mosque and for occasions with friends and family.
The students were surprised that the teacher they saw wearing jeans and long-sleeve, button-front shirts each day in class wore that kind of clothing outside of school.
"One day, these kids would see someone wearing a Jellabiya, and the first thing that would come to their mind is the stereotypes they see on TV," Elsharkawy said. "But no, it won't go like this. Their minds will go to their teacher who they loved and respected who wore it."
Elsharkawy's students in the United States and Egypt regularly video-chat sharing their lives and talking about sports and they help teach each other with conversational Arabic and English. The teacher hopes to show both groups that they might live a world apart and attend a different place of worship, but commonalities are not hard to find.
For a field trip, the students at Cooke traveled to Alexandria, Va., to explore the city and its history and eat at a halal restaurant. The Egyptian students traveled to the city of Alexandria in their country and feasted on Kentucky Fried Chicken.
"We are also working on the other end, to change the stereotypes of Americans," Elsharkawy said. "Away from politics, we have more similarities than differences."
Elsharkawy lives like many other young professionals in the city: A co-worker helped him find an "intentionally vegetarian" group house in Mount Pleasant. He has explored the District's restaurants, cooked traditional Egyptian food for his roommates and found a community with which to observe the Muslim holidays.
"People are much nicer here than anyone describes," Elsharkawy said.
D.C. Public Schools offers instruction in seven foreign languages, including Arabic. C.W. Harris Elementary School in Southeast and Columbia Heights Educational Campus, which is a middle and high school, also offer Arabic classes.
"We know the power of teaching world languages early and helping our students to learn and appreciate cultures around the world," said Brian Pick, the school system's chief of teaching and learning. "Teachers like Tamer Elsharkawy are helping their students become global citizens and setting a foundation for a love of languages and culture early."
Flora Lerenman, an English-as-a-second-language teacher at Cooke who helped coordinate bringing Elsharkawy to the school, said it has been incredible to see how rapidly both the Spanish- and English-speaking students have picked up on Arabic. Some of the students are meshing the different language patterns together in their English classes.
"There are some kids for whom English is their second language, so they are learning English and Arabic at the same time," Lerenman said. "They are picking up on Arabic so fast, they are picking up on all the languages at one time."