Image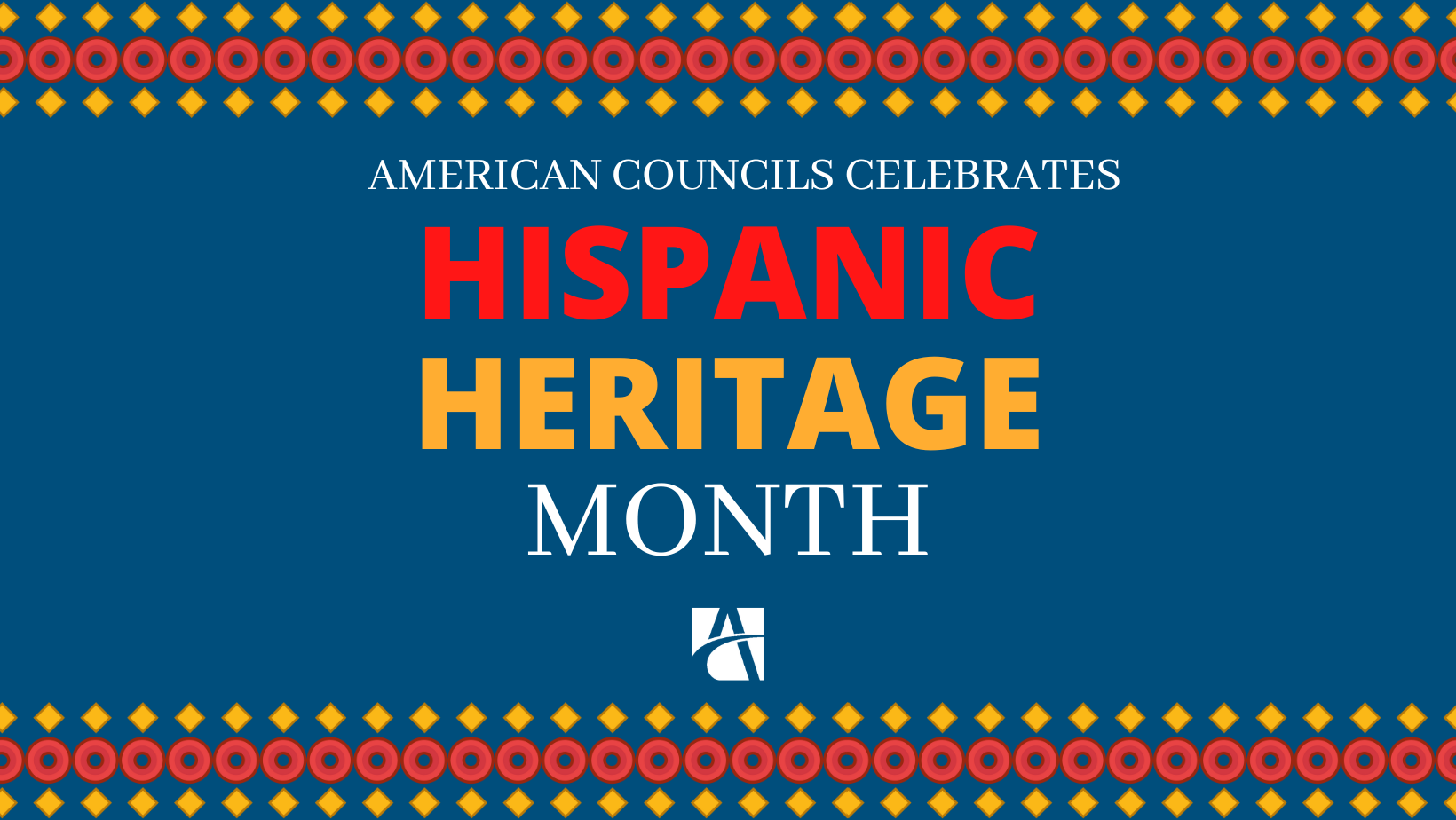 September 15 to October 15 is Hispanic Heritage Month, where the U.S. celebrates the accomplishments, history, and contributions the Hispanic and Latinx community has made to our nation and globally. In honor of Hispanic Heritage Month, the Committee on Diversity, Equity, and Inclusion (CoDEI) at American Councils would like to celebrate Latinx alumni across the various study abroad programs we administer.
In the Institute for International Education's 2020 report, data shows students who identify as having Hispanic or Latinx identities make up only 10.6% of all U.S. study abroad participants. As American Councils and CoDEI continue to work towards greater access to study abroad programs for underrepresented students, we want to highlight the voices and experiences Hispanic and Latinx students and celebrate how their identities and cross-cultural overseas experiences have shaped their personal and professional development as citizen diplomats.  
American Councils will continue to share stories and achievements from students and alumni of color year-round as every month is an opportunity to recognize celebrate the diversity of our outstanding participants. Thank you for helping us recognize that study abroad is for everyone. 
---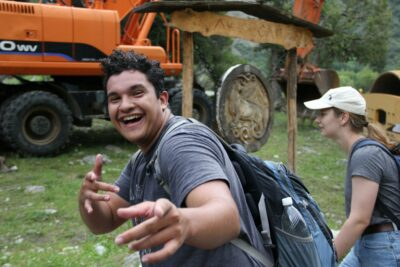 Colby Santana, Critical Language Scholarship
A last-minute registration for a Russian literature course at Bowdoin College led Colby Santana down a path of falling in love with the Russian language, declaring a Russian major, and embarking on a study abroad journey to Kyrgyzstan through the Critical Language Scholarship Program. Colby is a recipient of the Mellon Mays Undergraduate Fellowship, which promotes underrepresented voices in the pursuit of academia, which Colby intends to utilize in a career teaching English in post-soviet countries. 
During his time abroad, Colby had the opportunity to explore Kyrgyz athletics while acting as a commentator for the Kyrgyzstan National Rugby Ream. Through this experience, Colby formed unforgettable cross-cultural connections that he continues to carry with him today. "All the people here are wonderful, exceptional, and accepting," said Colby. "It's really comforting. I was originally scared of just being a foreigner, especially of color, coming into a new country. I didn't expect how comfortable I would feel here."
Colby urges other Latinx students to pursue study abroad opportunities, even if there is fear or discomfort. "It's hard work to ask people of color to always advocate for themselves," Colby reflects. "If you are willing and able to redefine what an American looks like in the eyes of others—try to do so! America prides itself on being a mixing pot, and we should show that to the world. It is valid, fulfilling, and important work"  
Read more about Colby, his experience with the Kyrgyzstan National Rugby Team, and his reflection on his Latinx identity at the CLS website.
---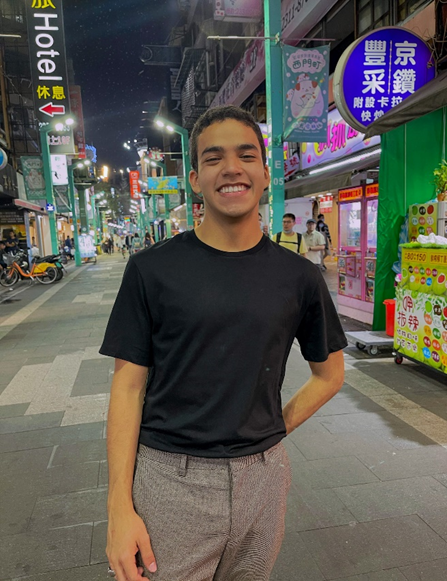 Harold Pena, National Security Language Initiative for Youth (NSLI-Y)
Harold is an alumnus of the NSLI-Y 2018 Summer and 2020-2021 Academic Year programs for Chinese, where he studied in Xi'an China and in Taiwan. Since completing his NSLI-Y program in Taiwan, Harold is pursuing his undergraduate degree at Harvard University.

Originally from Puerto Rico, Harold notes how his Latine identity shaped his study abroad experience, as well as how his study abroad experience shaped his identity.  Harold explains that in Puerto Rico nearly everyone he grew up with was Latinx, Catholic, and had similar viewpoints. He credits studying abroad as what broadened his horizons. "My time in China and Taiwan taught me that, just like we do in the United States, most people expect people from the United States to look and act a certain way," said Harold. "Being able to share my experience as a Latino, a person of color, and a U.S. citizen, as well as how these identities intersect, was among the most rewarding aspects of my time abroad."
Harold credits his months in Taiwan with shaping who he is today and giving him the opportunity to share what it means to be Latino with an international community. "Through conversations with locals, with my host family, and with the friends I made, I believe I made a great impression of what the Latine community stands for and how important we are in the fabric of the United States," said Harold. "This, in turn, made me prouder to be a Latino and engrained my identity in myself even more."
Read more about Harold and his time in Taiwan on the NSLI-Y website.
---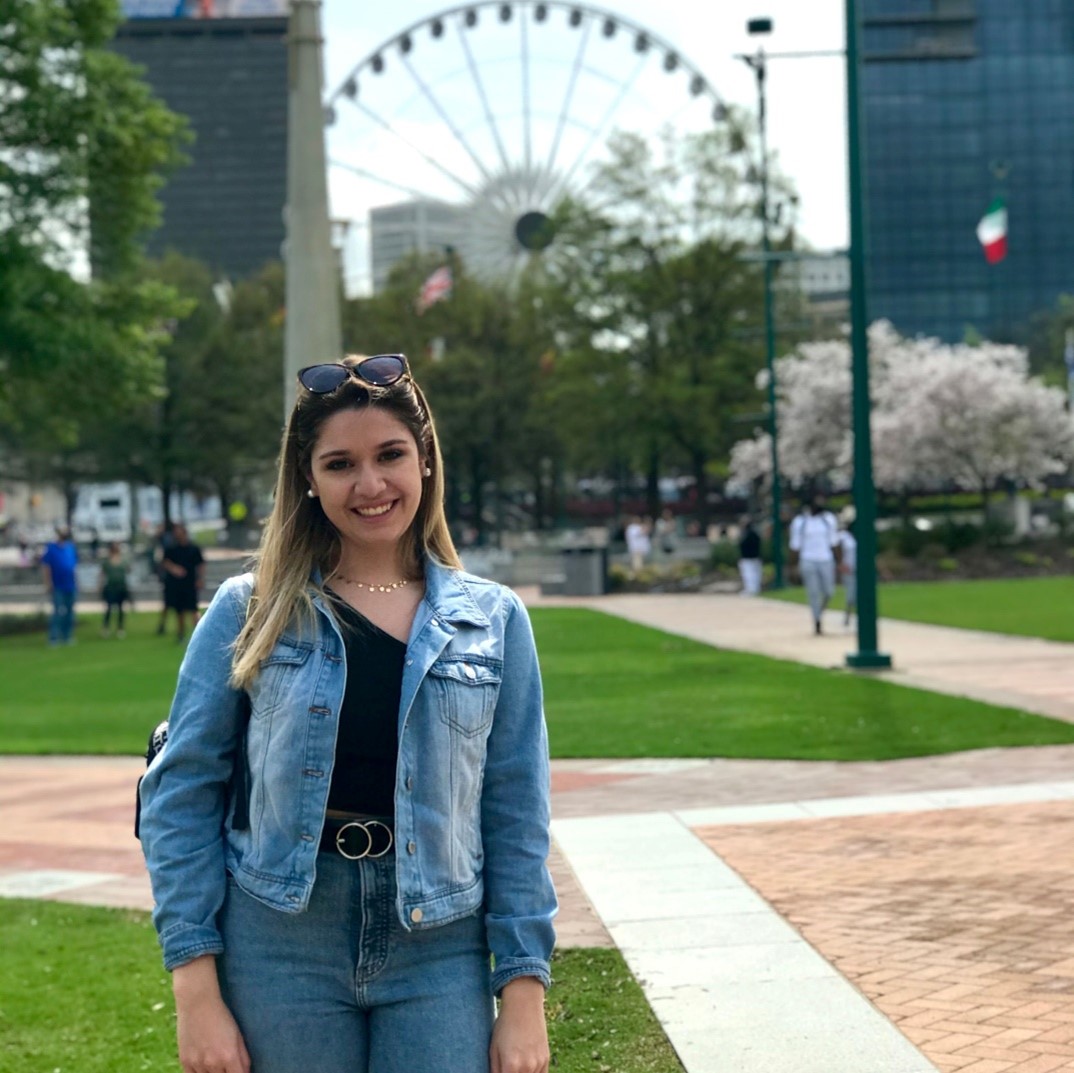 Francesca Bagala, Critical Language Scholarship
Francesca Bagala is an alumna of the Critical Language Scholarship (CLS) Russian Program hosted virtually by Lobachevsky State University of Nizhny Novgorod. Born in Santiago, Chile, to Italian and Chilean parents, Francesca's multicultural family moved to Miami, Florida when she was four. "As an immigrant, speaking Spanish predominantly at home and English everywhere else, I came to understand the value of languages at an early age," Francesca shared. Being surrounded by a diverse mix of cultures from a young age inspired Francesca to pursue her interest in language learning. "My drive to serve as a bridge connecting cultures motivated me to study Russian, and eventually led me to applying to the CLS."
While completing the CLS Virtual program, Francesca shared what it meant to be a Hispanic American woman with her cohort. "I always felt proud and comfortable to share any cultural differences or similarities with my peers," said Francesca. "My Hispanic roots remind me that it is okay to be different and to fight for my dreams. They also push me towards becoming the person I want to be: an open-minded, culturally sensitive advocate ready to provide a lending hand to all."
Francesca hopes to utilize her Russian, Italian, and Spanish language skills by becoming a lawyer and practicing law in the U.S. and Europe. Francesca encourages others to pursue language studies as a way of creating global ties across countries. "Remember that learning a new language opens many doors, not just for you but for the people you will impact later on. There is nothing more meaningful than to be able to make someone feel represented and heard."  
Read more about Francesca on the CLS website.
---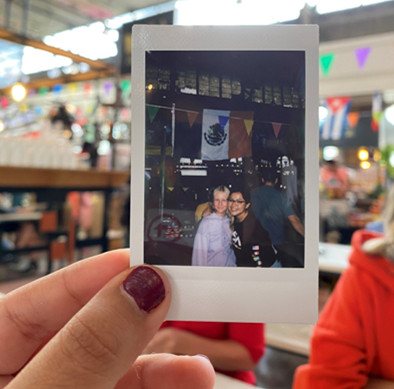 Alynn Jimenez, Future Leaders Exchange Program Abroad

Alynn is currently studying abroad in Poland for the 2022-2023 academic year. Through the FLEX Abroad program, Alynn has formed a closer connection to her Mexican American heritage while immersing herself in Polish culture.  
Alynn's host family welcomed her into their home with open arms and open minds, actively engaging her culture and finding ways to make her feel more at home. "My host family always tries to find ways to make me feel a little closer to my culture with an activity, like going to eat tacos, preparing typical food, speaking Spanish at home, or letting me cook for them." Food became an avenue for Alynn to celebrate and share her identity with her host family. Family recipes have been passed from Mexico to Poland. "My host mom has become a master at preparing salsa with my grandmother's secret recipe," Alynn shared.
Though thousands of miles away from home, Alynn found a new world to connect to without losing sight of her heritage. She encourages Hispanic students to consider stepping out of their comfort zones and discovering new cultures through study abroad opportunities. "For me, being a Hispanic person on the other side of the world seemed terrifying, but in the end, I feel I have found a place that I can also call "home" and always carry in my heart."