Image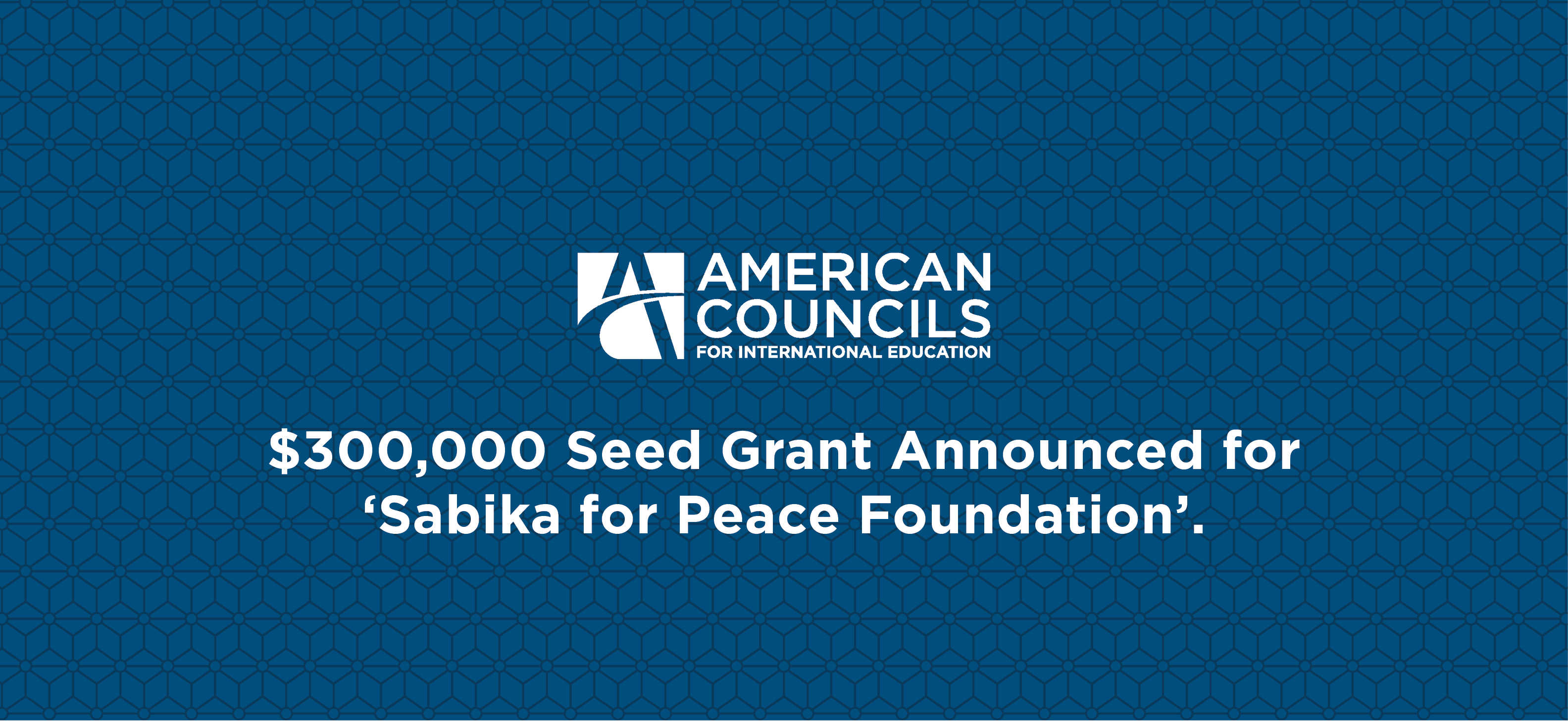 WASHINGTON, D.C. – Everytown for Gun Safety Support Fund and the American Councils for International Education ("ACIE"), along with its partner organizations, the American Institute for Foreign Study ("AIFS") Foundation and the International Education and Resource Network ("iEARN-USA"), today announced that ACIE, AIFS, and iEARN-USA would be providing a seed grant of $300,000 to help establish the Sabika for Peace Foundation, a nonprofit organization formed in memory of Sabika Aziz Sheikh, the 16-year-old exchange student killed in the Santa Fe High School mass shooting. The new foundation will support programming to honor Sabika's memory, including by providing scholarships to fund university studies for low-income Pakistani women, especially those with civic engagement aspirations.
On the day she was killed at Santa Fe High School, Sabika Aziz Sheikh was less than three weeks away from returning to her home in Pakistan after spending a year as an exchange student in the U.S. Sabika was a youth ambassador with a student exchange program administered by ACIE, the AIFS Foundation and iEARN-USA. She had excelled academically and threw herself into American life, volunteering at the local library, dressing up as a pirate for Halloween, keeping score at the high school's baseball games and attending prom.
"We carry Sabika's voice and laughter with us every day," said Abdul Aziz and Farah Naz, the parents of Sabika Aziz Sheikh. "Through the Sabika for Peace Foundation, we will keep alive her commitment to expanding opportunities for Pakistani girls and women. We are grateful to ACIE, the AIFS Foundation and iEARN-USA for making this generous donation to honor the memory of our beloved daughter."
As part of this announcement, ACIE has also affirmed its commitment to promoting safety in all aspects of its exchange programs. For more information about gun safety in the United States, please see: pewresearch.org/fact-tank/2018/12/27/facts-about-guns-in-united-states/.
Dr. David Patton, the President and CEO of ACIE, stated "The goal of American Councils' programs is to increase understanding among people from different cultures. Sabika had a powerful and deep impact on her community in Texas and all those who came to know her. We are deeply saddened by her tragic death and hope that through this contribution that impact will be increased and more girls from Pakistan will receive opportunities for education." In remembrance of Sabika, ACIE also plans to implement a commemorative community service activity annually.
"In Pakistan and in Texas, Sabika Aziz Sheikh inspired the people she met with her determination to improve the lives of others and promote cross-cultural understanding," said Eric Tirschwell, managing director of Everytown Law, a project of the Everytown for Gun Safety Support Fund. "We're honored to play a part in sharing her values with others and continuing the bridge-building she was so passionate about."
Everytown Law is currently representing Sabika Aziz Sheikh's parents in a pending Texas lawsuit in which family members of some of the 10 people killed at Santa Fe High School allege the shooter's parents negligently and irresponsibly stored their firearms, which the shooter ended up using in the shooting. The suit also alleges the shooter's parents failed to respond to and address warning signs that their son posed a risk to others.
---
EVERYTOWN LAW, the litigation arm of Everytown for Gun Safety Support Fund, is the largest team of litigators in the U.S. working full-time on advancing gun violence prevention in the courts. Everytown Law fights for the right of every American to live free from gun violence, including challenging dangerous gun laws, defending gun safety laws against Second Amendment and preemption challenges, and representing survivors of gun violence seeking accountability and reform from the gun industry. Learn more about Everytown Law at www.everytownlaw.org.
Everytown Law regularly posts commentary and analysis on firearms litigation issues and developments at medium.com/everytown-law.
AMERICAN COUNCILS FOR INTERNATIONAL EDUCATION is a leader in international education, academic exchange, and overseas language immersion and works to strengthen international ties and mutual understanding through excellence in academic, professional and cultural exchange, language acquisition, educational development, and research.
THE AMERICAN INSTITUTE FOR FOREIGN STUDY FOUNDATION'S mission is to provide educational and cultural exchange opportunities to foster greater understanding among people of the world. The AIFS Foundation's Academic Year in America ("AYA") program provides the opportunity for over 600 students annually to spend a semester or academic year with an American family while attending high school. 
The mission of iEARN-USA is to empower educators, young people and their communities through global collaboration and transformative learning. iEARN-USA is a global education organization that provides various pathways for educators and students to connect and learn with their international peers.