Image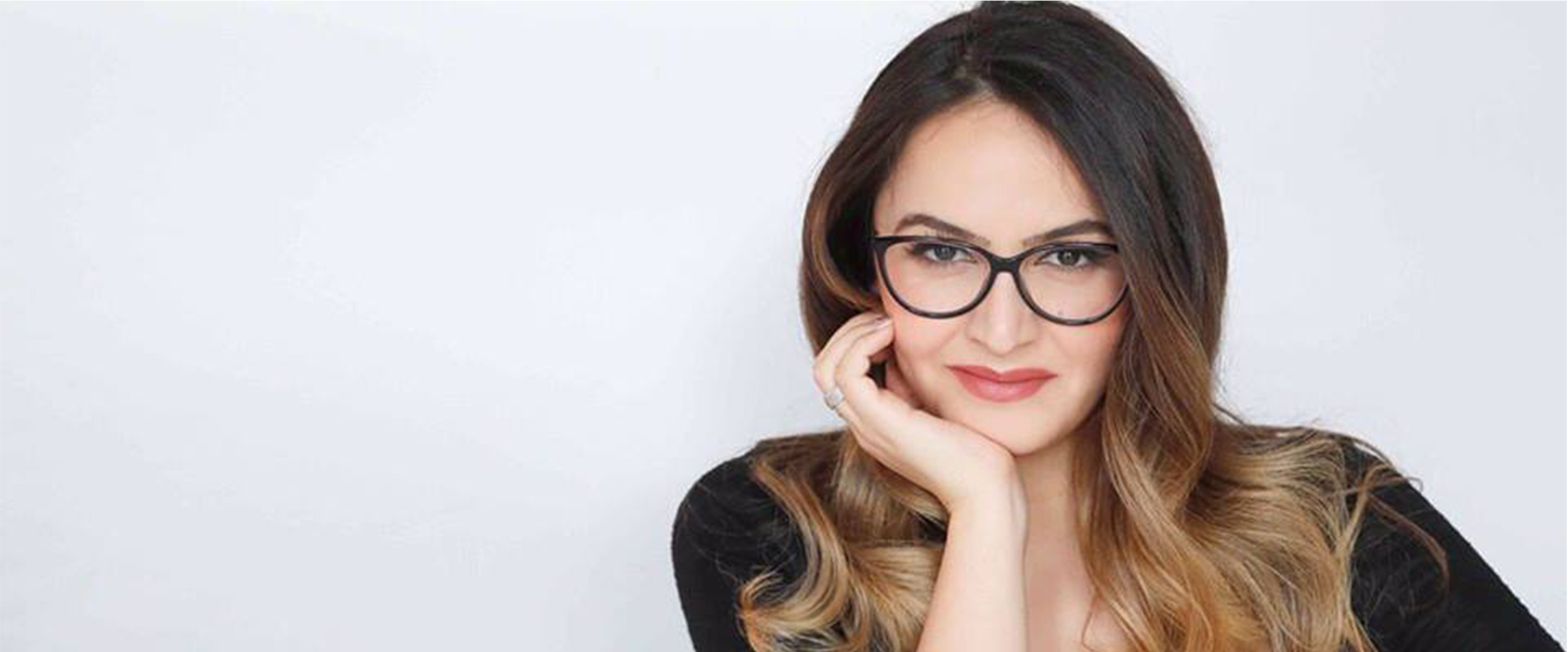 Editor's note: Hana Sahatqija has been the program manager of UNICEF's Innovations Lab in Kosovo for the past three years. She believes that opportunities like her current role have been made possible through the Kosovo American Education Fund (KAEF). Through KAEF, Hana studied at Georgetown University, specializing in international development policy. She also holds an advanced project management degree from Stanford University. This month, KAEF is celebrating awarding its 100th scholarship. You can support the next 100 with your gift, here.  
What made you want to apply for KAEF?

There were two things that made me want to apply for KAEF. First, I was driven to get a world-class education, get exposed to the highest echelons of academia, and acquire high-level skills at the places where such skills and tools originate. I wanted to learn how to make a difference.
I also wanted to become part of one of the most prestigious networks in the country. KAEF has some of the most successful people of Kosovo as members—from ministers, to ambassadors, to businessmen and women, economists, and leaders—the most respected individuals have all somehow been associated with KAEF. It is the sort of membership that I vied to be associated with.

Tell us a story about your program experience.
I did my capstone project at the World Bank, working with the Strategic Impact Evaluation Fund. The project was exciting and outstandingly demanding. I got to meet some remarkable individuals leading this department and I got to learn so much about impact evaluations. This task was exceptionally challenging, considering I was also a teaching assistant for an advanced microeconomics class at that point, while also working with the World Bank's Doing Business Report and finishing up another four courses. It was one of the busiest and most stressful periods of my life—thinning hair and sleepless nights were my daily ritual—but it was also one of the best periods of my life. I think of it as my renaissance: flourishing productivity, huge intellectual growth, maturity, exposure and tremendous energy. It was contagious. It was a time that made me feel alive and gave me a sense of purpose. The experience was very bittersweet. I was glad it was over, but it left a void in me that took time to refill.
How has the program affected your life's trajectory/goals?
The program has given my personal and career goals a completely different trajectory. Before going to Georgetown, my pool of opportunities was Pristina. Today, that pool has become the world. My notions of the horizon have expanded. I can pretty much attribute my international professional career to KAEF and the exposure it has given me to World Bank, the UN, all the different countries I work in, and all the remarkable people I have met throughout my KAEF journey.

How are you involved in the global and/or local community today?
Since I graduated from Georgetown, I have been designing and managing social impact initiatives in Kosovo, Tajikistan, Armenia, Belarus, Brazil, Hungary, Georgia, Italy, Sudan, Republic of Moldova, Jordan, Nicaragua, Montenegro, Ukraine, Vietnam, Lebanon, Yugoslav Republic of Macedonia, Albania and more. I've been working with governments and UN agencies to make a difference in young people's lives through designing and supervising innovative development programs of skill-building and employability.

Tell us about someone who impacted your experience.

The people that impacted me most, both personally and professionally, were the peers in my program [at Georgetown]. I had the incredible fortune of being part of a highly selective, highly diverse program on international development policy. That resulted in 19 brilliant individuals, all from different countries and backgrounds. Immersing myself in such a melting pot of cultures, perspectives, and experiences was the biggest mental shift I have ever experienced. They gave me a new dimension of appreciation for diversity and at the same time, gave me a completely new understanding of the fact that people are not so different from one place to the other. My four best friends from the program, with whom I meet often, come from four different countries and have completely different political and religious views. They've taught me of the fluidity of ideas, of tolerance, of real support, and most importantly, they've made me a more complete individual and I am really grateful for that.
What was your biggest contribution to your host community?
There are two contributions that come to mind. Firstly, sharing the history, culture, and traditions of Kosovo. As a fragile, new country, we are Kosovo's best ambassadors. We owe it to our country to represent it in its best form and to share its story. Most people abroad see Kosovo as a war-torn, dangerous country. It was my honor to shed a different light on it – to show the successes, the empowered women, to discuss its beautiful nature, and how it is striving for a prosperous future.
Secondly, I would say my contribution to my host community was through volunteer teaching among middle school children. Building the capacities of future generations who do not have the same opportunities as some of their peers is something that I have done with passion and dedication.