Image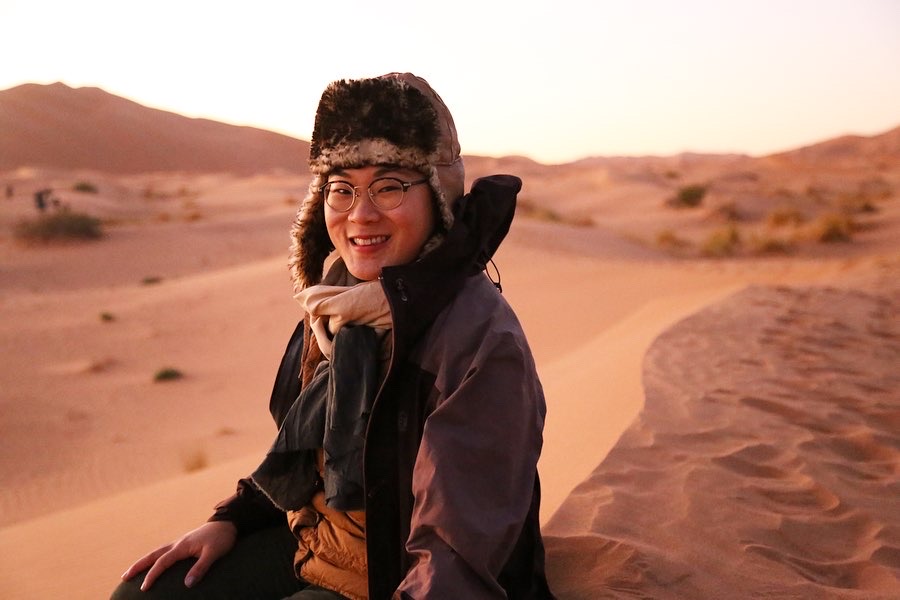 ---
May is Asian American and Pacific Islander Heritage Month and the Committee on Diversity, Equity, and Inclusion (CoDEI) at American Councils would like to recognize and celebrate AAPI alumni across the various study abroad programs we administer.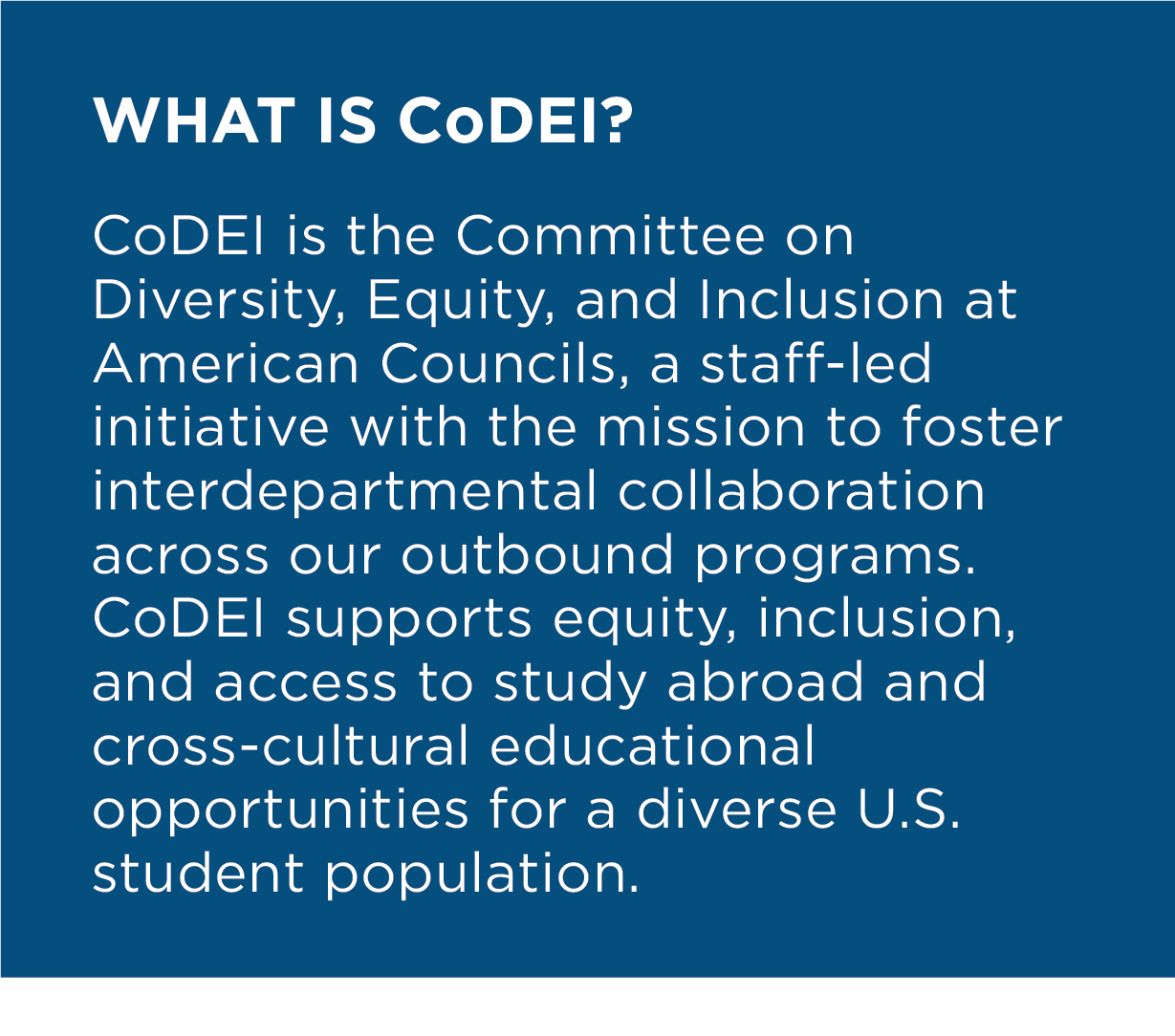 In the 2020 Open Doors data report on international exchange, 8.9% of reported U.S. students studying abroad in 2018-2019 identified as Asian, Native Hawaiian, or another  Pacific Islander. American Councils believes it is important to uplift these students' voices and their experiences abroad and is proud to share how our participants' identities as AAPI students, in combination with cross cultural experiences overseas, have shaped both their professional and personal development.
American Councils will continue to share similar experiences from students of color year-round and highlight the stories and achievements of AAPI program alumni. Every month is an opportunity to recognize and celebrate the diversity of our participants.
---
Lauren Chow
Critical Language Scholarship Program (CLS), Indonesian – 2018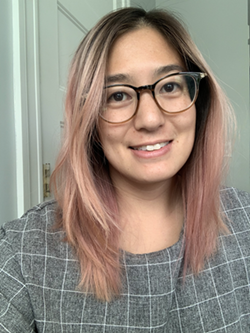 While abroad, Lauren Chow learned how to navigate being Asian American in an Asian country and initiated a group among her cohort to help other scholars process their identities in a context outside of the U.S. Now, as an Education Abroad Advisor at Babson College, she uses her experiences abroad to advise students about navigating identity when they study abroad themselves, as well as being invited to speak to international students about race in the U.S. "The CLS Program gave me the tools to be able to successfully navigate race and identity in different parts of the world, and the ability to be supportive to international students on my campus."

Reflecting on AAPI Heritage Month this year, Lauren said, "This AAPI month, I am remembering the legacy of the Chinese railroad workers who completed the U.S. transcontinental railroad in incredibly harsh conditions in 1869, which this month helps to commemorate. I am thinking of all the diverse groups in the AAPI umbrella who deserve recognition but often get forgotten when condensed into this four-letter acronym: South Asian Americans, Southeast Asian Americans, Central Asian Americans, Pacific Islanders of Melanesia, Micronesia, Polynesia, and so many more. This month, I am holding hope in my heart with all of the increased support I have seen for my community, yet hope must be accompanied by determination to enact real change. Through intercultural education work, I am hopeful and determined to contribute my own small part to that change." 

Read more about Lauren here.
---
Gwen Leonares
Arabic Overseas Flagship Capstone Program – 2017-2018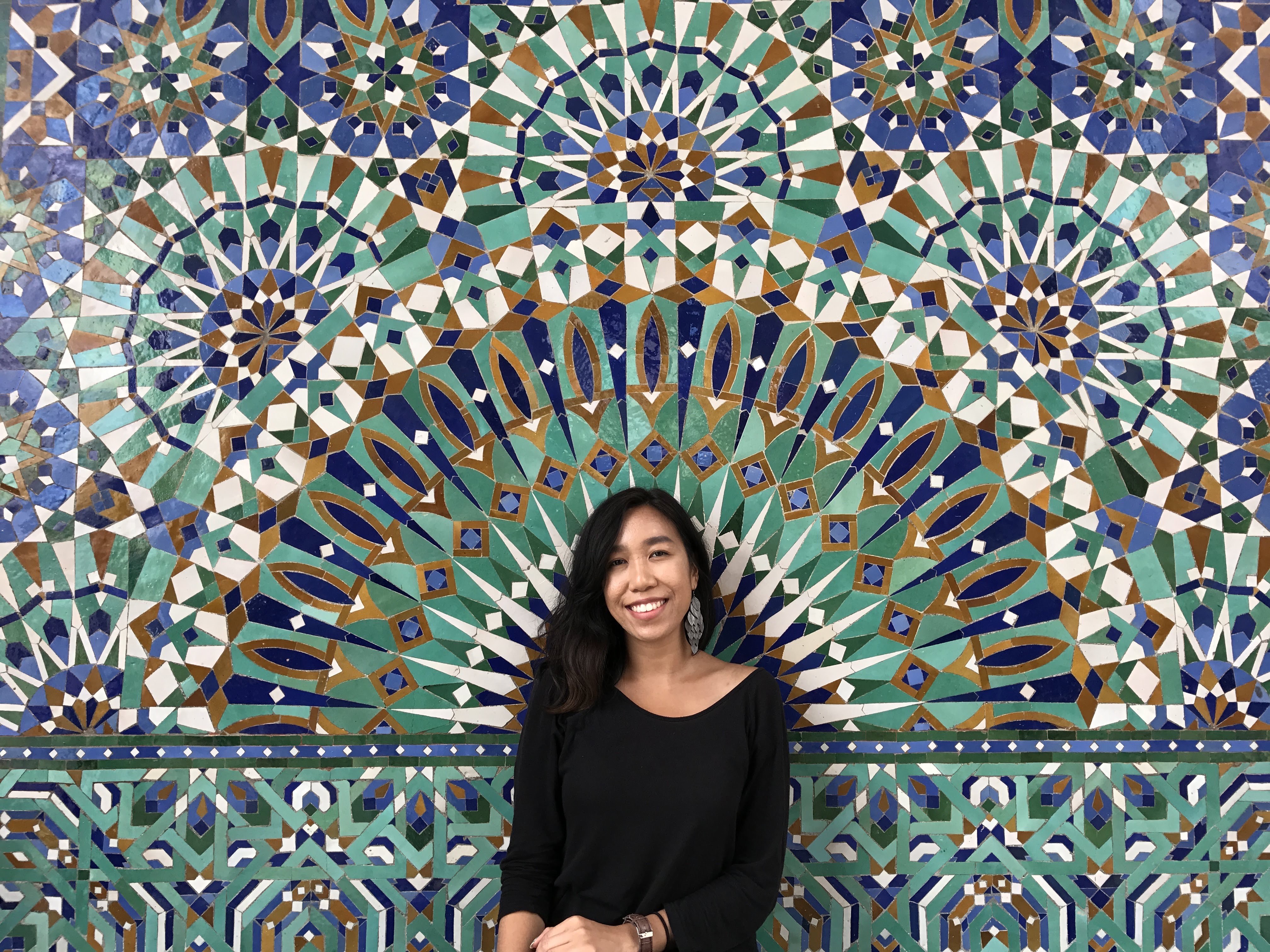 Gwen Leonares is a first-generation Asian Pacific Islander American immigrant who spent a year abroad in Morocco studying Arabic. After graduation, Gwen joined the program team as its Program Officer to better help students who have multiple intersecting minority identities prepare for overseas experiences in Morocco. When asked about how the relationships made while on program, as well as her experience in-country shaped her professional career, she reflected:

"Near the beginning of my Capstone year abroad with the Arabic Flagship Program, a very wise person asked my cohort to think of a few goals we could work on achieving in Morocco. I was fresh off the proverbial boat, so I wrote something simple: 'Make friends.' The process of getting to know the fantastic, funny, caring people who became my friends was not simple, but it was a huge motivator for me to improve my language. The relationships I have with my language partners and other friends from the local university continue to be a source of joy three years later.

At one point during my Capstone year, the constant calls of 'chinouiya!' (Literally means 'Chinese', used by some to refer to anyone who appears to be of Asian descent) felt unbearable. I tried wearing sunglasses to prevent people from seeing my eyes. Yet around the same time, my weekly calls to my parents began incorporating more and more Tagalog–a language I understand at a native level and yet have difficulty speaking. For a few weeks, I leaned into these funny, stilted conversations with my family in Taglish (Tagalog-English) as my small way of celebrating my heritage.

The link between my program experience and the next step in my professional career is pretty straightforward. After I completed my Arabic Flagship Capstone year in 2017-2018, I worked at American Councils and served as the Arabic Flagship Program Officer from 2018-2019. As an alumna, I considered it a wonderful opportunity to help students prepare for what can be a difficult year. As a woman and a first-generation Asian Pacific Islander American immigrant, it was especially important to me to check in with students who have multiple intersecting minority identities. When I was a student, my visible identities (and occasionally, my less visible ones) invited a lot of questions and uncomfortable comments. The program is designed to challenge students academically, but dealing with daily stressors related to their visible and invisible identities is an added obstacle for students of color, non-binary students, queer students, and women students."
---
Andy Nguyen
National Security Language Initiative for Youth (NSLI-Y), Chinese – Summer 2015


Andy Nguyen studied Chinese in Hangzhou, China and later served the NSLI-Y Alumni Association as an Alumni Representative in 2016 and 2017. He made a deliberate effort to build the NSLI-Y alumni community and promote NSLI-Y, study abroad, and language learning to high school students in the Philadelphia area.
 
In reflecting on his NSLI-Y experience, Andy noted that his immersion experience in a foreign culture with limited language skills connected him more closely to the experience his parents, both immigrants from Vietnam, had when they arrived in the U.S. He indicated that he better understood what it meant to be an outsider and second language speaker. After completing his undergraduate studies at University of Pennsylvania, Andy now works in the technology field in New York and continues to use his Chinese skills in his everyday life.
 
Read more about Andy's story here.
---
Alex Tran
Taiwan Intensive Summer Language Program (TISLP) – Summer 2019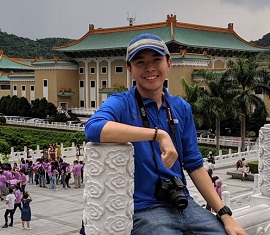 Reflecting on his experience, Alex Tran notes the eight weeks he spent in Taiwan continue to shape his academic and professional careers in a variety of ways. He cites his intensive immersion experience as key to developing a sense of perseverance and confidence that have allowed him to take on new challenges and responsibilities, including serving as the US Executive Committee Chair for the 2020 Taiwan-America Student Conference (TASC). 

Alex reflects that his interactions with the local community during his time in Taiwan have also made a lasting impression on him:

"I had never met a population so warm and friendly to strangers. This kindness inspired me to be kinder to everyone and changed my perspective of 'giving back' and service, which partly inspired me to join AmeriCorps NCCC (National Civilian Community Corps), a full-time service program that travels across the United States helping communities. It's good to be kind to a world that could be a lot nicer."

Alex's time with AmeriCorps has allowed him to serve in communities across the United States, including at vaccination clinics in Queens, NY where the Mandarin skills he developed on TISLP have allowed him to better assist Chinese speakers navigating the vaccination process. 

Read more about Alex's study abroad experience here.
---
Cindy Wu
Arabic Overseas Flagship Capstone Program – 2019-2020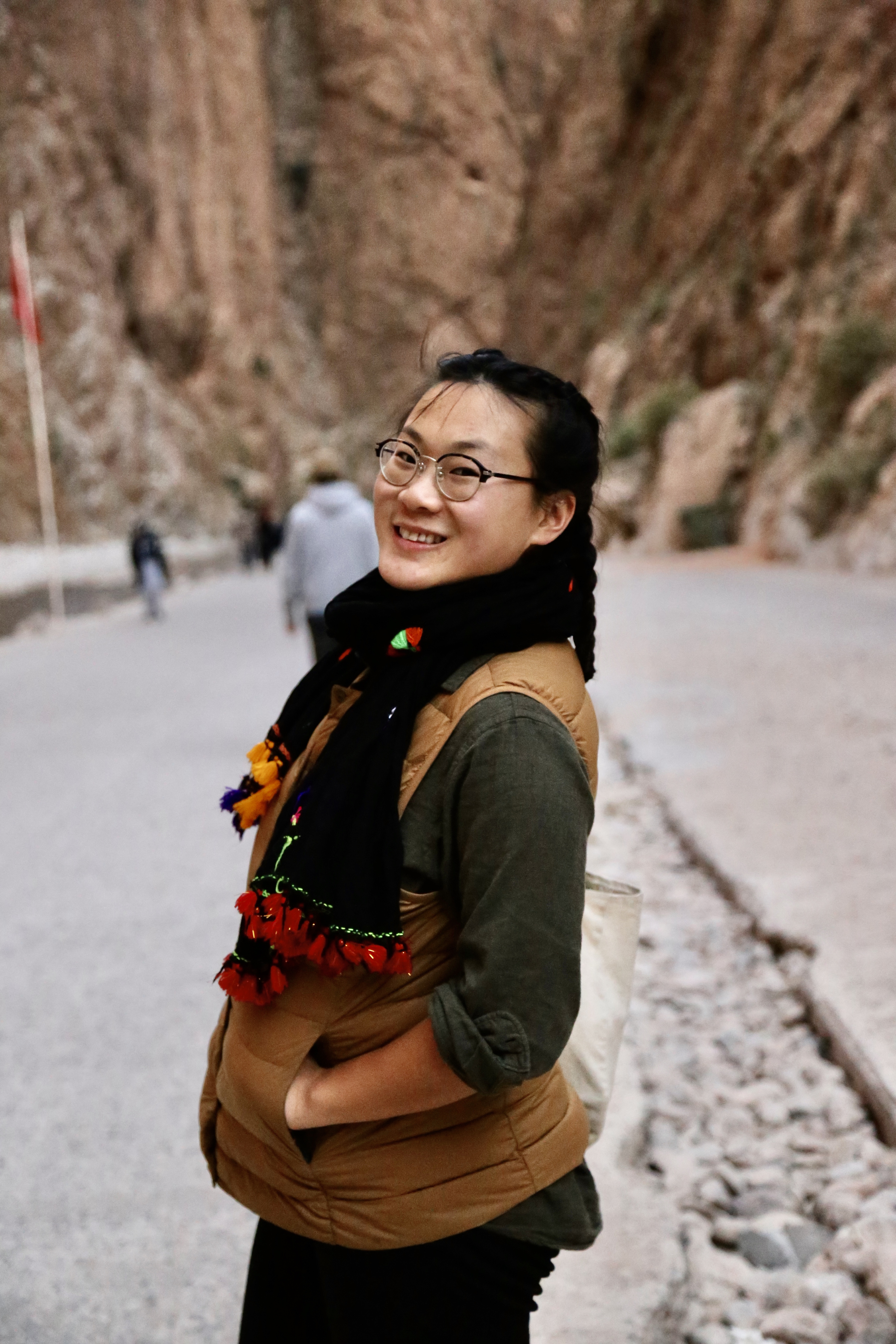 Cindy Wu's cohort was abruptly evacuated from Morocco due the COVID-19 pandemic. Despite this, she completed the online portion of the program and went on to become a TA for the University of Texas Arabic Summer Institute. Cindy reflects on how studying in Morocco as a Taiwanese American student strengthened her decision to pursue a Fulbright English Teaching Assistant grant in Morocco during 2021-2022.

"I studied Arabic with a wonderful group of friends in Morocco. However, my experiences living in Meknes was unique compared to my American peers. I faced daily stereotypes and racial remarks, especially at the onset of Covid-19. As the only Asian American in my cohort, it was frustrating to not have other peers to relate to. Nonetheless, I had a role in displaying a positive perception for Asians. By communicating confidently in Moroccan Arabic (Darija) with the locals, I earned their respect, broke stereotypes, and built more space for dialogue.
 
For many Moroccans, it was their first encounter with someone of Asian descent, let alone, «Taiwanese». Nevertheless, they generously invited me into their homes to share meals, atay (mint tea), and stories. To this day, some of my fondest memories from my year in Meknes was living with amazing host families and building friendships with Moroccans.
 
As a native speaker of Mandarin who majored in both Arabic and French, my passion is foreign language education. Completing my Capstone Year as an Arabic Flagship student in Morocco opened new teaching doors. After my return, I continued teaching and TA'ing Advanced Arabic and Darija courses for my home university, The University of Texas at Austin. Having studied Arabic intensively abroad honed my linguistic skills, gave me cultural insights and an edge in an important dialect less commonly taught.
 
Moreover, my on-ground cultural and linguistic expertise helped me obtain the Fulbright English Teaching Assistant (ETA) grant in Morocco 2021-2022. 

I am convinced that even in the face of racial differences, we can still thrive in a new country by having an open-mind, positive attitude, and a diligence to learn the local language."