Image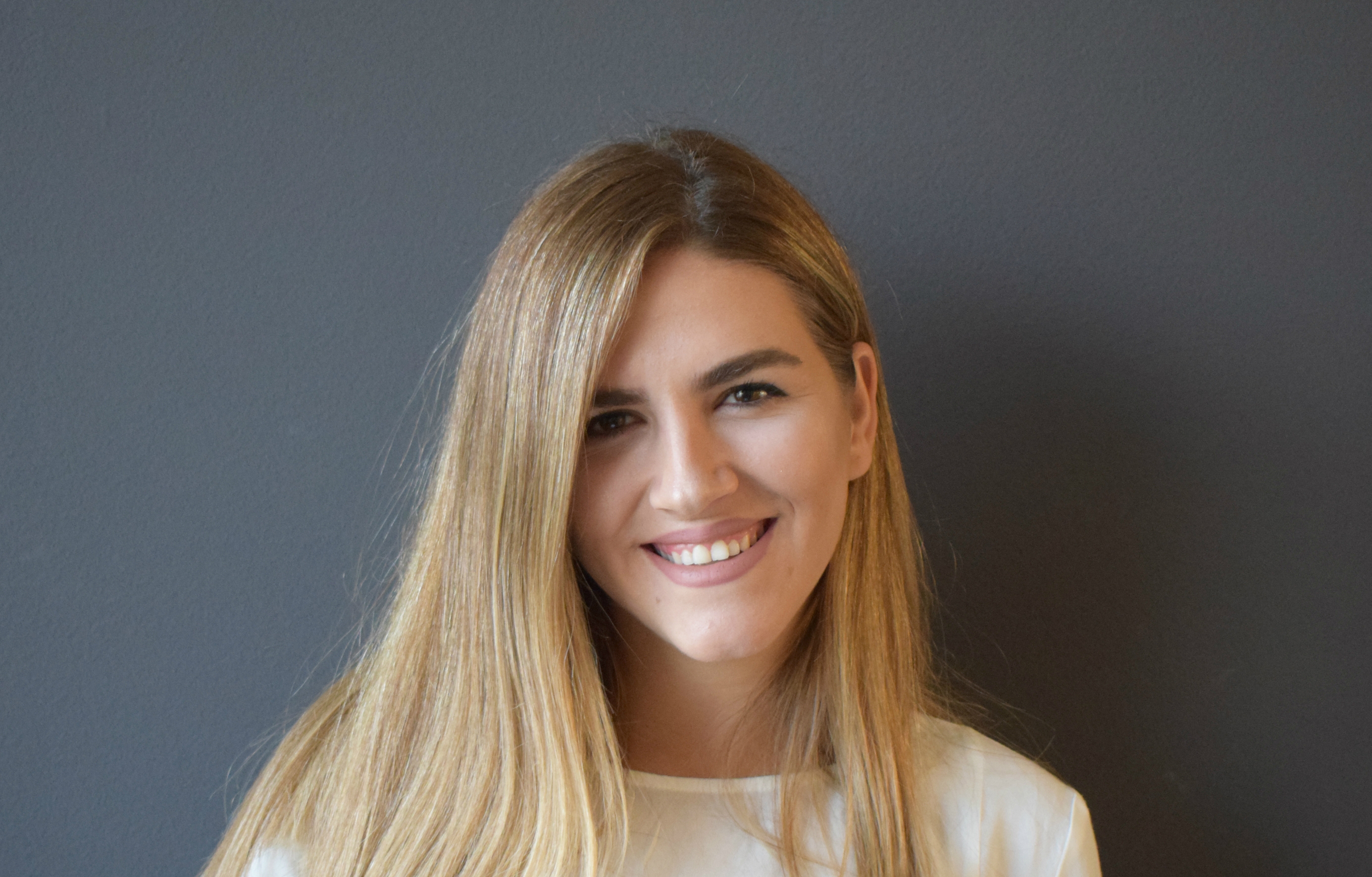 Editor's note: Zana was part of the inaugural group of Kennedy-Lugar Youth Exchange and Study (YES) program students from Kosovo in 2009. She spent her academic year abroad in Minnesota. Today, she works with the United Nations Development Programme in Istanbul, where she continues to apply the lessons she learned during her YES year.
Tell us a story about your program experience.
I have many good experiences and great memories from my time on the program. If I had to choose one, it would be living with a Serbian exchange student from Uzice, who came to live with us for three months. Growing up during the war and in a post-conflict setting, I was affected by a lot of negative stereotypes about Serbians. Moreover, I never got to meet a young person from Serbia until that point. It took a program such as YES, becoming an exchange student to the US, and a short time living with a Serbian roommate to learn to let go of my biases. After quite a short time, we became very good friends and spent a lot of after school time together. When I think back I remember being sad when she left, however, this experience made me realize that it is through such personal connections that we can slowly work towards a peaceful resolution at home.
How has the program affected your life's trajectory/goals?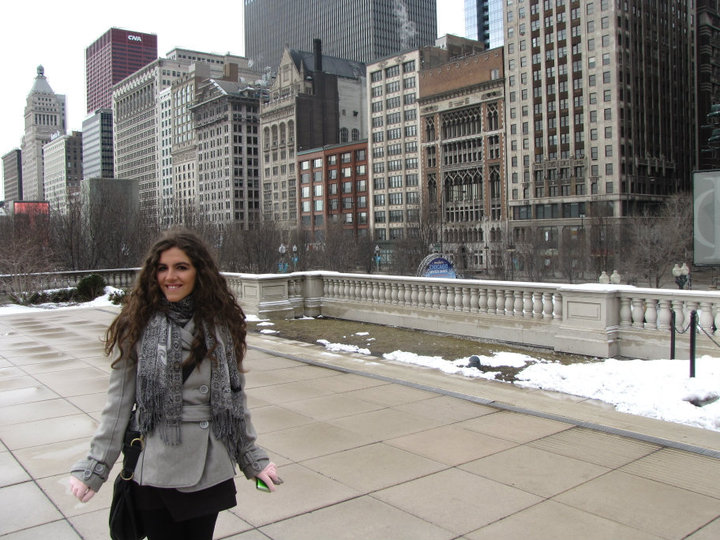 While in the US, I was strongly influenced by the importance of grassroots community work. When community members saw something that they wanted to change, they organized and changed it! It was important to me to carry that culture back to Kosovo. As a Kosovar, I have seen and lived the reality that women in Kosovo face — the challenges of living in a patriarchal society and day-to-day discrimination in all professional fields. Violence against women was the worst, and upon returning from the US, I was determined and inspired to transform my anger into something impactful.
I have always maintained an awareness of how blessed I have been with the opportunity to study in the US, having two sets of parents who strongly encouraged me to be educated, and being able to get my bachelor's degree at American University in Kosovo. Knowing that many did not have a chance to have a good education like I did, I was inspired to launch Girls Coding Kosova (GCK) together with some friends.
The initiative, which came to life in 2014, aimed to fight the ever-increasing prejudice and bias against women and girls in IT. Many qualified and bright women were dissuaded from considering careers in technology due to this prejudice. As profitable as this sector is—especially for a developing and transitioning country like Kosovo—it fails to attract girls and women. This is mainly due to social constraints that suggest women do not belong in tech and are somehow incapable of performing tasks related to programming.
Tell us about someone who impacted your experience.
My wonderful host parents had an immense impact on me. They spent all their energy and time to make my year perfect. (And it was!) They used to tell me that after this experience, I would be a "citizen of the world" and my job was to make things better. Their house was always full and welcoming new guests. My host parents were teaching me firsthand about the importance of diversity, and how much one can learn from people from different cultures. They showed me the importance of opening up to new cultures. This experience not only changed my perspective, but influenced my personality as well. It was from them that I learned to become more social, flexible, open-minded, and independent.
How are you involved in the global and/or local community today?
I just started my current job at the UNDP Istanbul Regional Hub, and I am regularly involved in Girls Coding Kosova as the founder and an external advisor. Additionally, as a Transformational Leader Program (TLP) alumnus, I became a mentor at Qite Hapin, an initiative started by a Peace Corps participant in Kosovo. I was a mentor to high schoolers from Mitrovica who wanted to work on sexual harassment awareness in the high schools and promotion of the Ec Shlire app. I strongly believe that my work in the local and global community did not end. I am always in search of finding gaps where I can contribute with community work to improve the safety and the quality of life in my communities.
What was your biggest contribution to your community?
I think one of my biggest contributions was fighting against gender-based violence. I was part of a great team with Kosovo Women's Network and Open Data Kosovo that began with the creation of EcShlire (Walk Freely), an app to report sexual harassment. It was designed to allow people to report sexual harassment and see harassment trends in an interactive map. Just last year, I was working on managing the Ec Shlire app, and my primary task was to work with the Kosovo police to get data and work on sharing the platform with Kosovo police so they can work on the sexual harassment trends and take pre- actions. In two years, we have received around 400 reports where we saw that people were trusting our platform and using it to report an issue. I would consider this as the greatest contribution, which provided me the opportunity to raise awareness and work toward not just reporting the sexual harassment, but also changing societal behaviors in the community.
What advice do you have for future alumni?
My advice for future alumni is to try to find what you are passionate about and get engaged. If there is something that bothers in your society, get involved and work toward that. We were so lucky to be part of the YES program. Let's work toward giving others the same opportunities and use that experience for the benefit of the community. We may not be able to change the whole world with our projects, but one step at a time we can improve our community around us.
Bonus question: What was your favorite thing that you ate on program?
Homemade Spanish tortilla that my host father used to cook was one of my favorite dishes while I lived in Minnesota. There was a mini-tradition around the time when we used to cook Spanish tortillas that I always looked forward to. Of course, my second favorite thing would be all kinds of flavors of Ben and Jerry's ice cream we had after dinner.
---
About the YES Program
Congress established the Kennedy-Lugar Youth Exchange and Study (YES) program in October 2002 in response to the events of September 11, 2001. The program is funded through the U.S. Department of State and sponsored by the Bureau of Educational and Cultural Affairs (ECA) to provide scholarships for high school students from countries with significant Muslim populations to spend up to one academic year in the United States. 
Students live with American host families, attend high school, engage in activities to learn about U.S. society and values, acquire leadership skills, and help educate Americans about their countries and cultures.