Image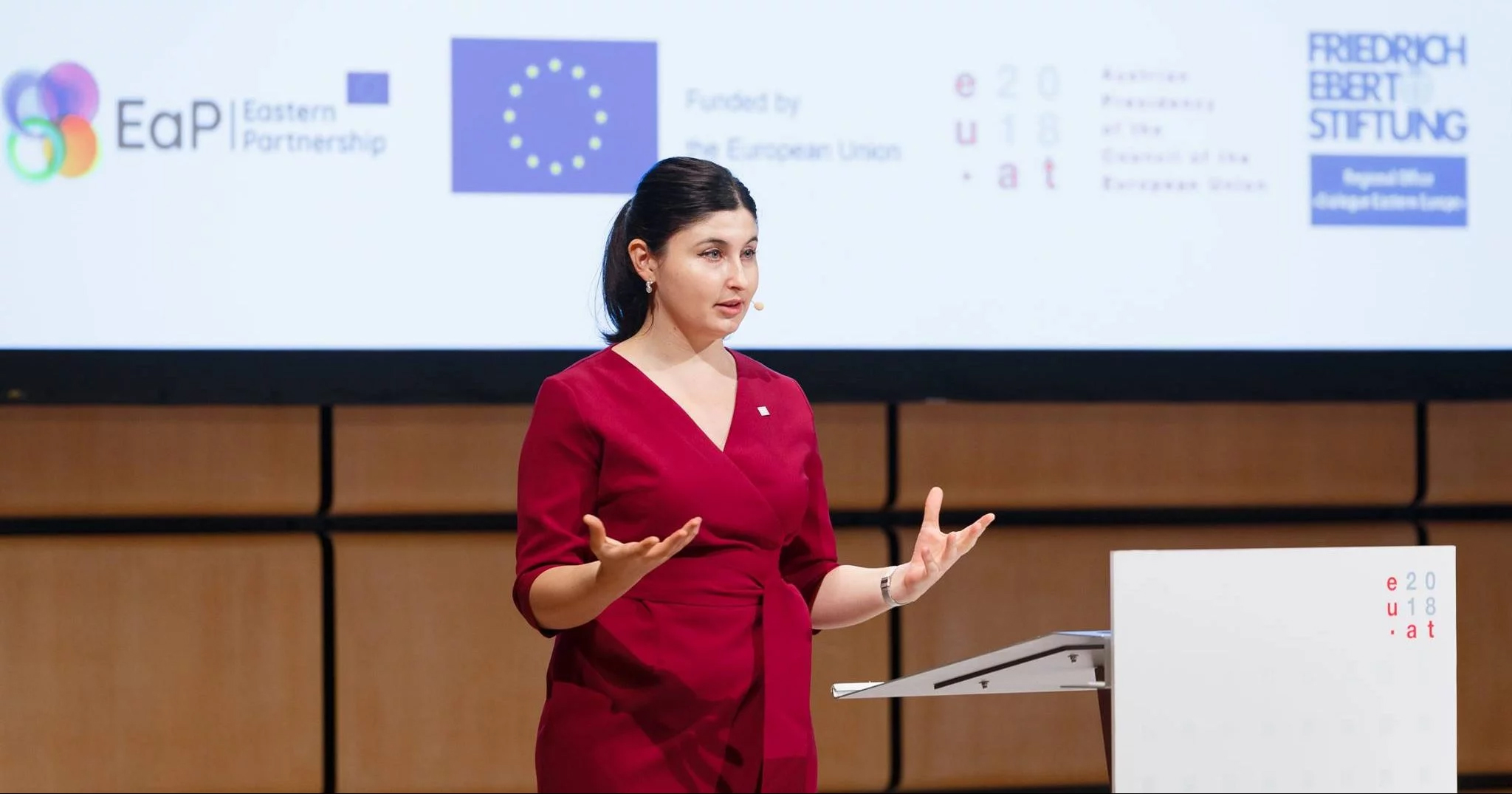 Big, big, big – that is what Ana Indoitu, a 16-year-old FLEX student, saw everywhere she looked when she arrived in the U.S. in 2010 to spend a year living with a host family and attend high school. "Big infrastructure, big cities, multi-lane highways and big buildings" is how she remembers her arrival. And it was a far cry from her rural roots in Moldova.
Ana Indoitu '11 (Tintareni, Moldova/Estacada, Oregon) grew up in a village in central Moldova with a population of 2,000 people, enjoying what she calls "a countryside-experience." She was raised by her mother and grandparents, who encouraged in Ana a curiosity and hunger to learn from a young age. When the opportunity to spend a year as a high school student came, her family supported her 100 percent, especially her grandparents. "You have a chance to travel to the U.S. not on our family's money," Ana recalled her grandparents telling her, "so you should really be doing a good job for these people who trusted you and gave you this chance."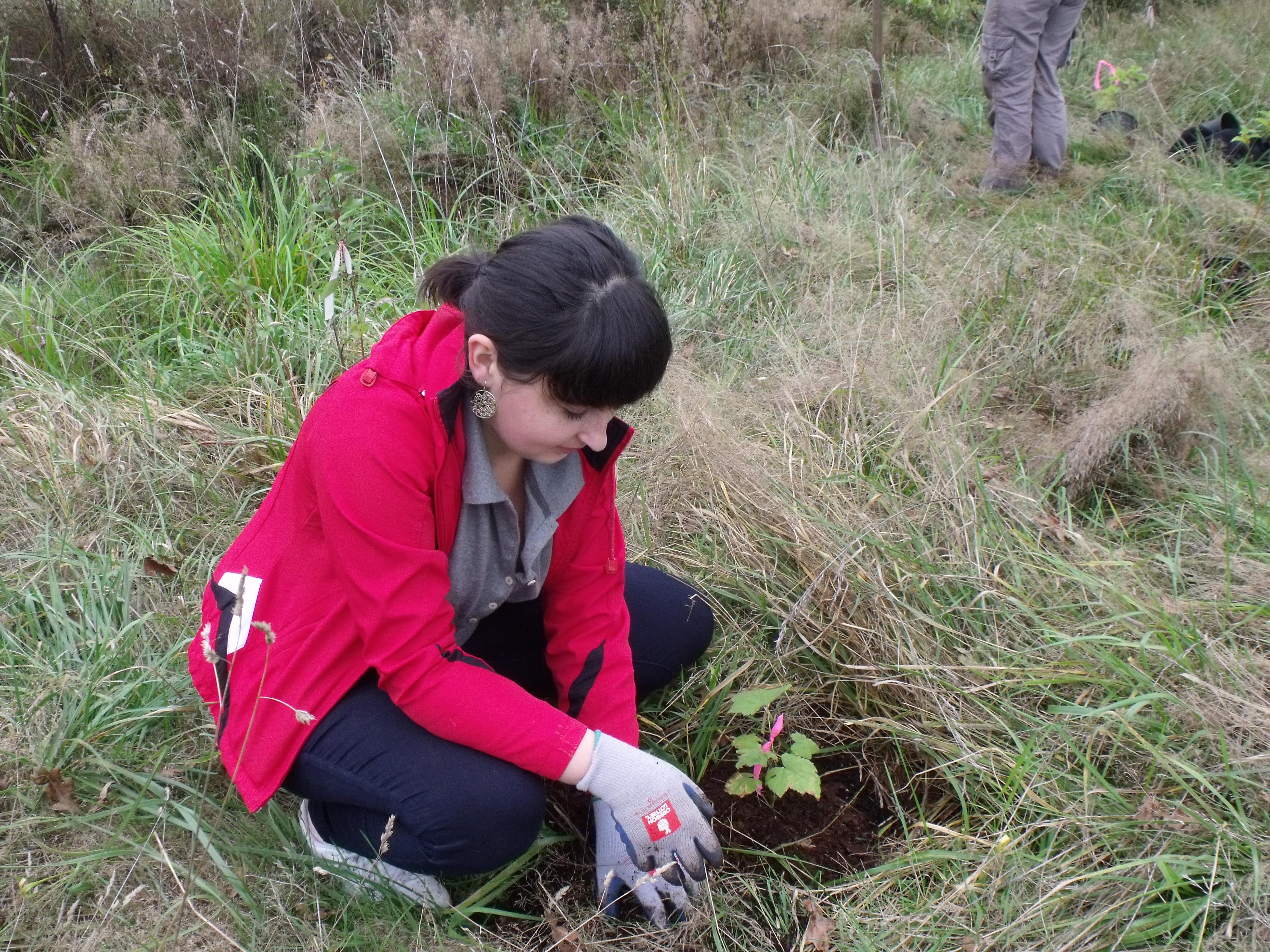 Ana took their advice to heart, becoming a FLEX volunteer "superstar" in her host community of Estacada, Oregon. Whereas most FLEX volunteers complete 100 hours of volunteer service in their U.S. host communities, Ana completed more than 250 hours. She assisted at a shelter for the elderly, organized a recycling campaign, participated in tree plantings, and even interned at a local telecommunications and internet provider. For the internship, Ana knocked on the office's door herself and convinced them to create an internship for her. As a result of her dedication to community service, Ana was rewarded with opportunities to take part in trainings to further her knowledge of community activism in locations like Hawaii, Florida, and Chicago, Illinois.
But the school part of the exchange year did not go so smoothly for Ana, who, despite having limited English, enrolled in the hardest classes at her school, including AP English. One day she found herself in a meeting with her host mother and English teacher. "I was refusing to admit to myself that I was failing AP English," she recalled. Her teacher proposed a deal – if in each class period Ana stood up and expressed her view out loud on the text being discussed, he would give her a passing grade. "He nodded his head everyday I raised my hand and got up and said something," Ana remembers. "He really understood the root of my fears, and (my) everyday improvement helped me to overcome my fear of admitting my lack of knowledge." The lesson stays with her to this day: it matters what you think even though you may not understand completely. "That was a really life-changing experience for me that made me comfortable with failure and motivated me to continue to look for knowledge and be curious," she adds.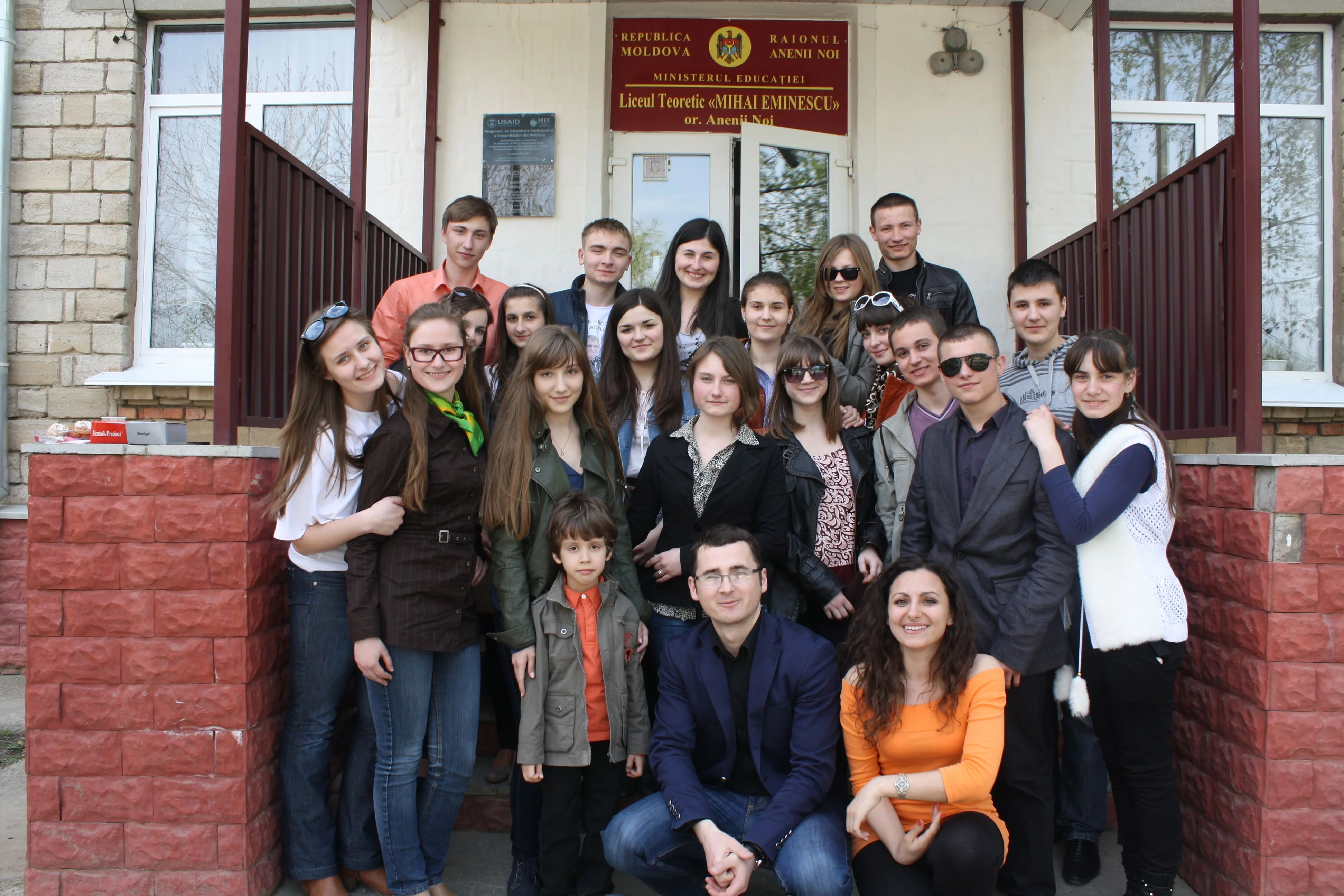 Upon her return to Moldova, with support from a FLEX alumni grant, Ana created the School of Local Leaders, a project which aimed to build the leadership capacities of Moldovan youth from regions outside the capital of Chisinau. Hailing herself from a rural village, Ana knew well about the dearth of opportunities for capacity building in rural Moldova. The school provided training in public speaking, time management, program management and effective communication. In its second year, when Ana was still in high school, the project was supported with funds from the local governmental budget, an acknowledgement that her efforts were needed and effective.
At the same time, after her busy year in the U.S., Ana was determined to continue empowering herself. The catalyst for that was a family tragedy that put her on her current career path. In the fall of 2010, during Ana's first months in the U.S., her grandmother was killed after being hit by a car near the family's home. With little experience dealing with the Moldovan court system, Ana's family was at a loss to prove that the driver of the car was in the wrong, and the driver was ultimately acquitted. "There was no legal basis for the court decision," Ana says.  To make matters worse, the driver tried to make amends by offering Ana's family money as compensation for the death of her grandmother.
Ana set her sights on law school. What was initially a personal mission to gain knowledge to defend her family should they ever have to deal with the court system again became a larger mission that brought Ana to her current position – fighting against endemic corruption in Moldova, the type that derailed justice in the case of the death of her grandmother.
Ana's education and passion brought her to her position, the Director of Invento, an NGO which promotes the socio-economic development of young people and women. True to its name, Invento is inventing new ways to combat social inequality in Moldova thanks to Ana's focus on social justice. That includes corruption in the court system; mentorships to help qualified law students without family patronage (like herself) ascend to influential positions in the judicial system; and seminars for those same young lawyers on topics not commonly taught in Moldova's law schools, like intellectual property rights. Invento also organizes law hack-a-thons to generate solutions to legal issues of the day and runs mobile law clinics which bring legal expertise to citizens where they live.
At just 26, Ana has risen fast and far. In addition to her full-time job, she is pursuing a master's degree in international development from the London School of Economics – for now, virtually from Moldova! A silver lining in the pandemic is that she can study from Moldova and can run Invento in the same time zone.  A key to her success has been relating to people through human contact, and that is something she learned as a FLEX student. "Be present with your eyes open. Look for human contact. Great people may come your way. Be ready to meet them."
---
FLEX is a program of the U.S. Department of State with funding provided by the U.S. Government, administered by American Councils for International Education.
Image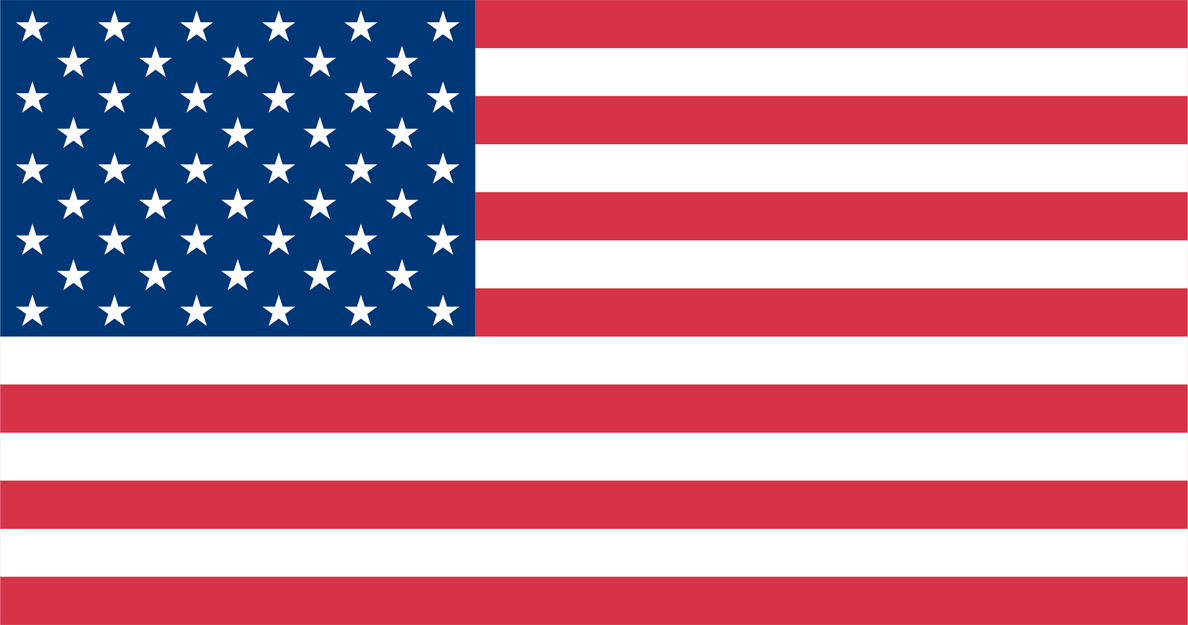 Image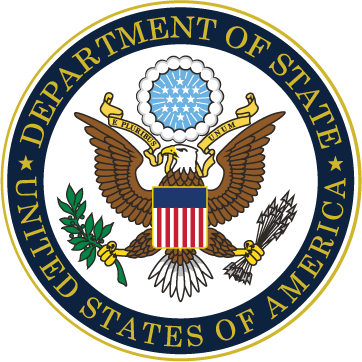 Image