Image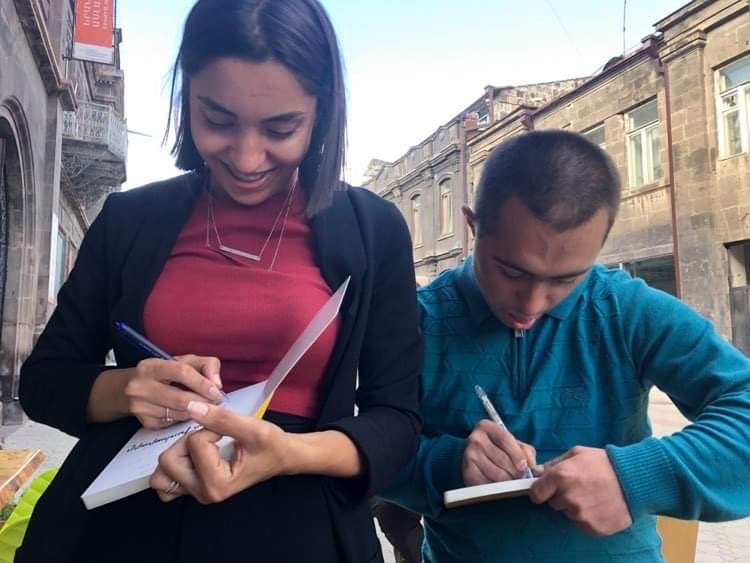 Gayane Aghabalyan, a 2015 Future Leaders Exchange (FLEX) Program alumna and former FLEX Alumni Coordinator, consistently demonstrates her commitment to overcoming adversity. After spending an academic year studying in Sterling, VA, Gayane returned to Armenia to attend the American University of Armenia, where she received her bachelor's degree in English and Communication. Gayane now uses her writing skills to tell inspiring stories through children's literature.
Gayane cites her time as a FLEX Alumni coordinator as the inspiration for her first venture into writing books. Armenian Wonderwomen, an illustrated book on influential women from Armenia, was a project co-written with Gayane's close friends from her FLEX cohort, Elmira Ayvazyan and Gayane Ghazaryan, and will be published in Fall 2022. Armenian Wonderwomen "connects the past to the present by telling the stories of inspiring women who live among us and break gender stereotypes," says Gayane. "We believe that children will find new role models through this project, become empowered, and chase their dreams, like the heroes in the book."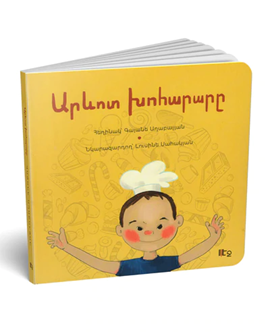 After writing Armenian Wonderwomen, Gayane enrolled in a children's literature course at university. For her final project, Gayane created her debut book, The Sunny Cook. The Sunny Cook is an illustrated children's story about a young man with Down syndrome who dreams of becoming a chef. Based on the true story of a young man working at Aregak Bakery in Gyumri, Gayane describes the story as one about "differences, discrimination, dreams, hope, and inclusion—the latter is particularly important as we have a lack of representation and inclusion in children's literature, both in Armenia and worldwide."
The Sunny Cook has sold over 500 copies since its publication. Gayane hopes to create a larger conversation around disability representation by sharing The Sunny Cook, particularly with younger audiences. "I think these types of stories should be read at a young age to prevent the formation of stereotypes in the future," says Gayane. "As children grow up, they might meet people who are different from them, and they can make a connection with the story they've read."
As for her next steps, Gayane received funding from the U.S. Department of State's Alumni Engagement and Innovation Fund along with ARI Literature Foundation to write more books focused on inclusivity and to turn The Sunny Cook into a series. Gayane credits her time with FLEX, the connections she made, and the guidance of American Councils country directors as catalysts for her career as a writer. "If it wasn't for FLEX, I am not sure if any of those books would ever be written."
Visit this website to learn more about Gayane's writing and support The Sunny Cook