Image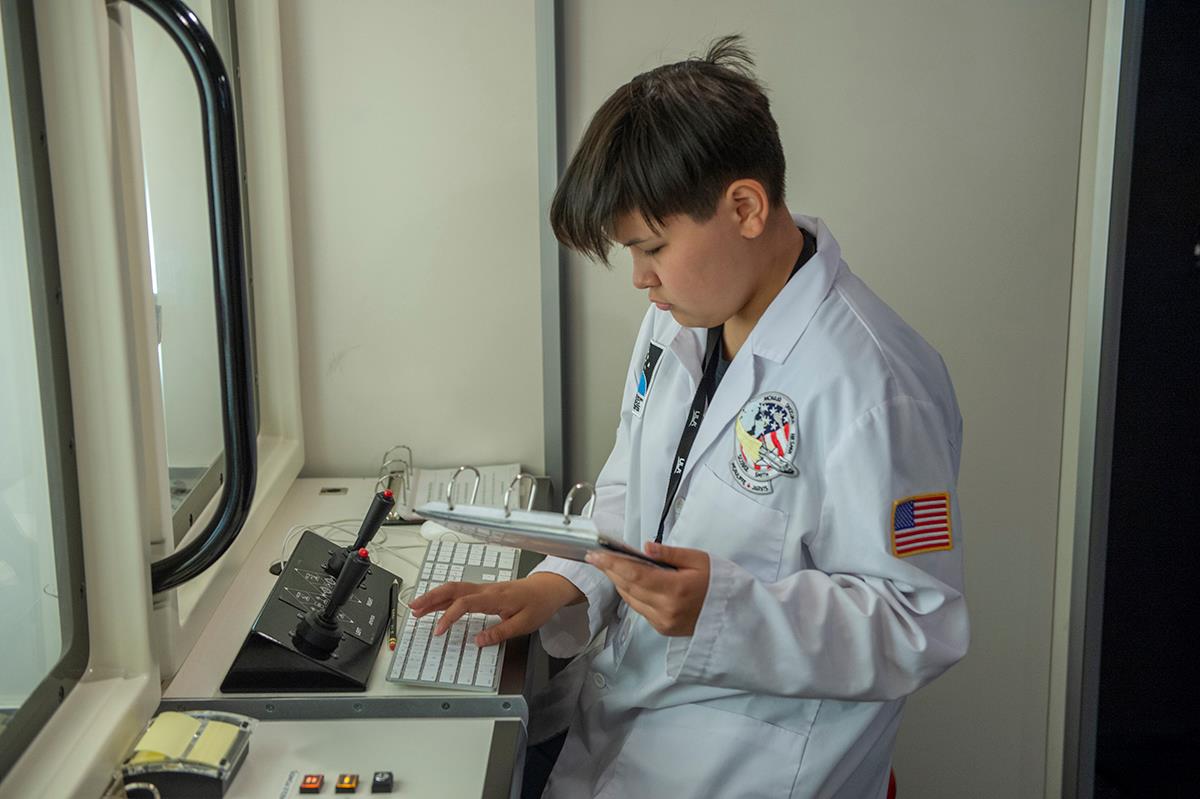 Four students from Kazakhstan and Afghanistan journeyed to the US last month to plan a trip to Mars.
The Challenger Learning Center in Colorado Springs, Colorado, hosted the girls as part of the Destination Mars! summer camp. The weeklong program focuses on teamwork and hands-on science, technology, engineering, and math (STEM) activities, which included programing future Mars rovers and flying a simulated mission to Mars. The program is offered in partnership with Challenger Center with funding support from the US Mission to International Organizations in Vienna. American Councils for International Education arranged the participation of the four international students.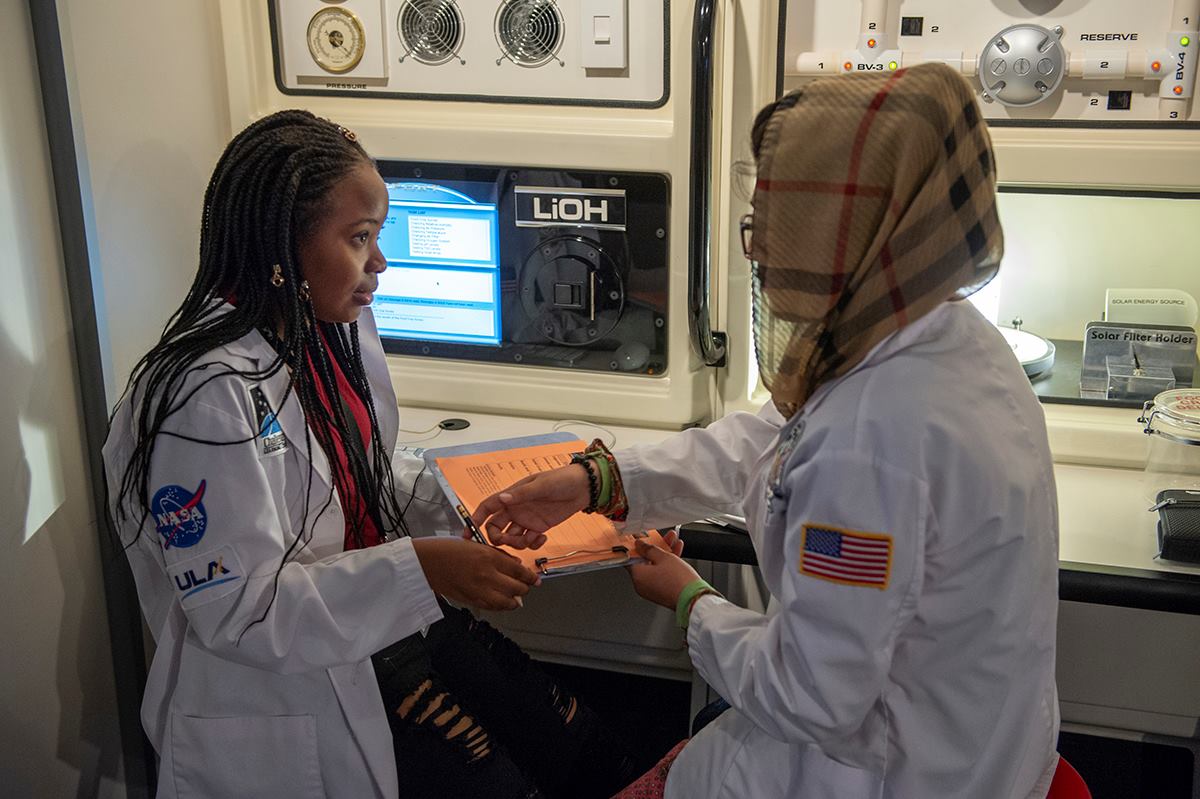 All four girls, two from Kazakhstan and two from Afghanistan, agreed that outside of the rover simulation and camp experience, the highlight of the week was staying with host families in the Colorado Springs area.
Farishta, 17, from Afghanistan, said technology helped her bond with her host family.
"One day we went hiking and on the way coming back I asked my host family for a selfie and they both didn't know how to take selfie and we laughed a lot," she said. "Finally they learned, so it is one of my favorite stories outside of camp."
She hopes the camp experience will help her in the future, and she plans to share the skills and knowledge she gained with her friends in Afghanistan.
"It will help me in my studies, especially science subjects, and also in technology," said Farishta. "I'll try my best to share this experience with my friends and classmates and I am sure they will get interest in it and will try hard to achieve this kind of opportunity."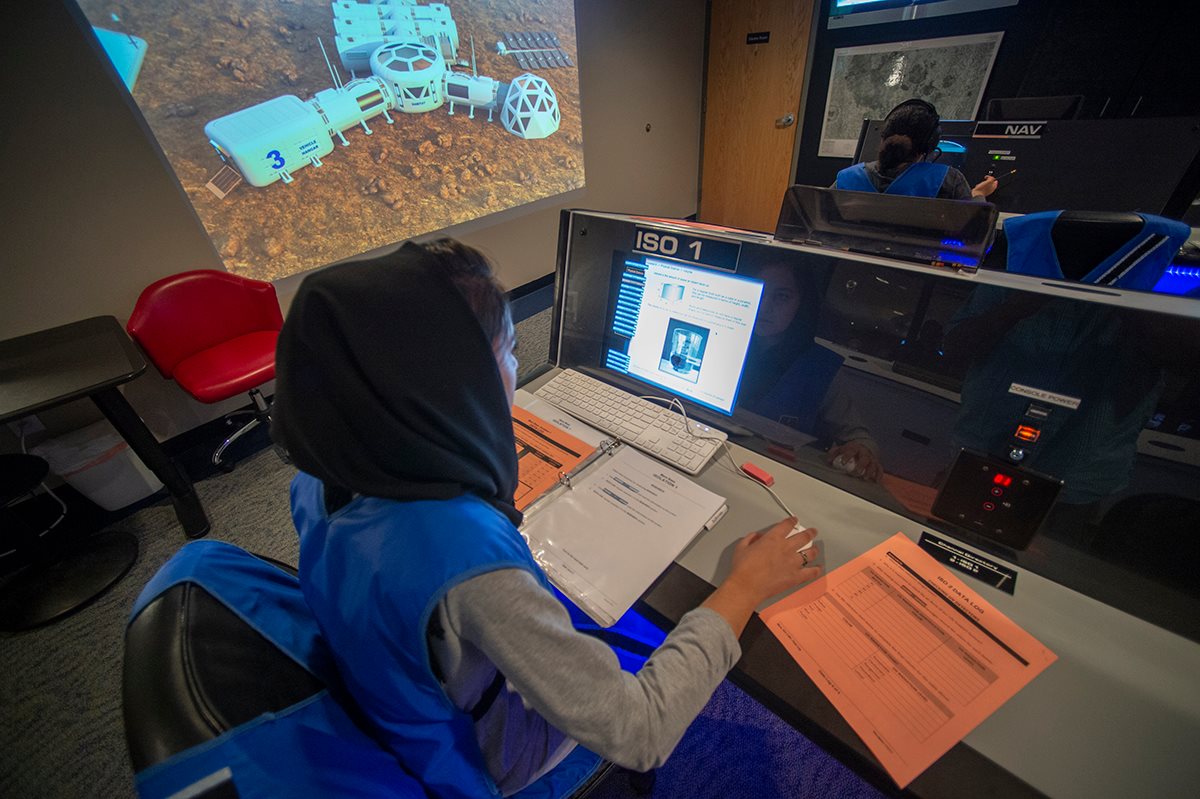 During the camp, all participants had a chance to use EV3 Mindstorms Lego kits to build and test a Mars rover. Throughout the week, they acted as engineers, programmers, and planetary scientists, comparing the features of Earth and Mars. The Mars mission simulation at the end of the week encapsulated all of the knowledge they gained, requiring students to navigate a trip to Mars, launch probes to Martian moons, and study the minerals and soils at each location.
"Exposing these young women from Afghanistan and Kazakhstan to STEM learning and making connections with local youth is the kind of transformational experience that prepares our future leaders at home and abroad to address the challenges of tomorrow," said Benjamin Gaylord, of American Councils for International Education.
Kanza, from Kazakhstan, said the program did an excellent job using real-life applications and she now hopes to study robotics at university.
Her excitement was echoed by Helen, from Afghanistan.
"From the first day till the end, each day they gave us the chance to learn something different than yesterday, and the teachers always were there to help us when we need," she said.
She noted that getting to know the American students and teachers was also valuable.
"It's was like exchanging culture," she said. "I found them very kind people and I really had a good time with them."
---
About Challenger Learning Center of Colorado
The Challenger Learning Center of Colorado opened in 2002 with a mission to inspire and engage elementary and middle school students in science, technology, engineering and mathematics (STEM) subject areas, using space as the motivating element. In the past 16 years, Challenger Learning Center of Colorado has served more than 220,000 Colorado school children about the wonders of space exploration. The organization is building, with Academy School District 20, a new 10,500 square foot home, slated to open in fall 2019. To learn more, visit www.challengercolorado.org.
About Challenger Center
As a leader in science, technology, engineering, and math (STEM) education, Challenger Center provides more than 260,000 students annually with experiential education programs that engage students in hands-on learning opportunities. These programs, delivered in Challenger Learning Centers and classrooms, strengthen knowledge in STEM subjects and inspire students to pursue careers in these important fields. Challenger Center was created by the Challenger families to honor the crew of shuttle flight STS-51-L. For more information about Challenger Center, please visit www.challenger.org.
About the U.S. Mission to International Organizations in Vienna
The U. S. Mission to International Organizations in Vienna, Austria works advance U.S. national interests with seven major organizations of the United Nations system based in Vienna, including the UN Office of Outer Space Affairs. The Mission is pleased to support the Trump Administration's efforts to create new opportunities for girls and young women interested in pursuing careers in STEM fields.