Image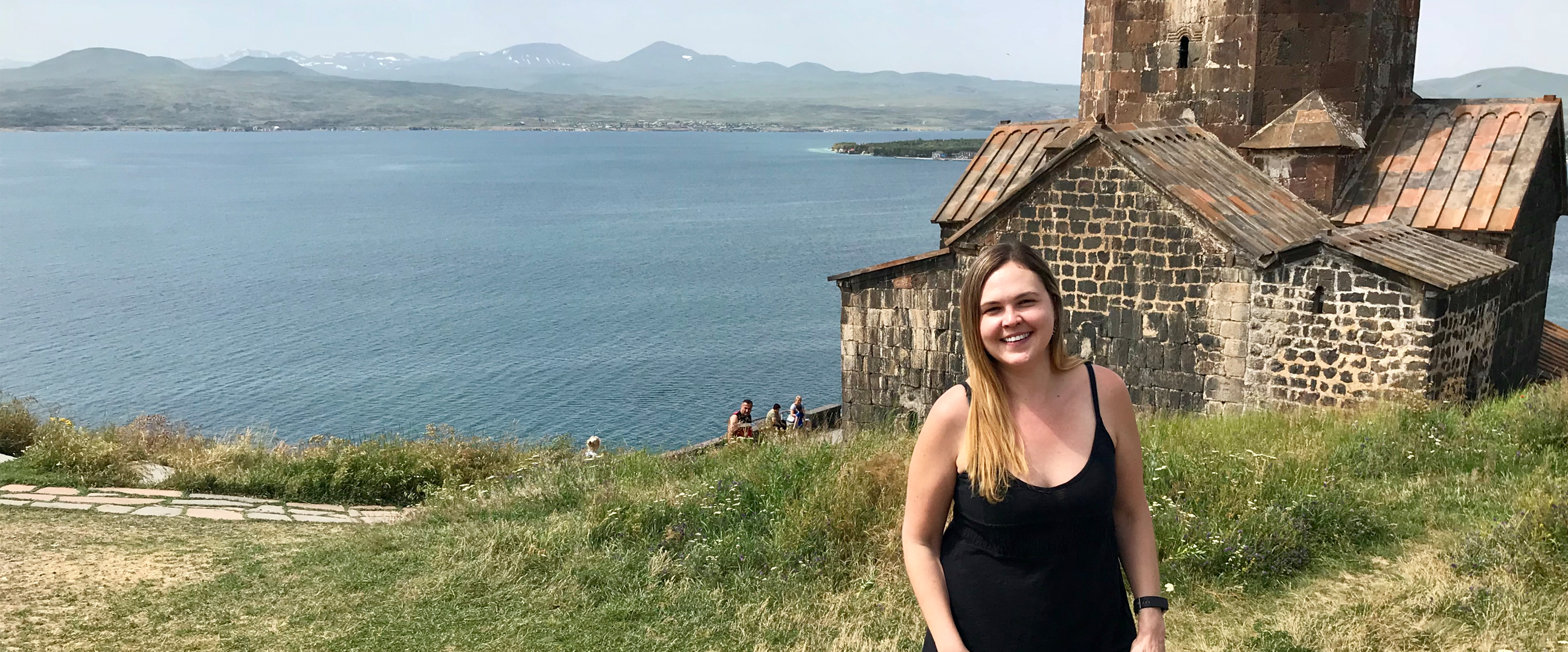 Editor's note: In September, American Councils ran a campaign sharing highlights about countries, languages, and cultures, using the prompt: "One thing I want the world to know about ___ is..." To learn more about the campaign, follow @AC_Global on Twitter.
---
This past July, I had the opportunity to go on exchange again. It wasn't as an exchange student like my previous jaunts in the Netherlands and Puerto Rico. This time around, I was an "exchange employee" to American Councils' office in Armenia. Belonging to an organization filled with people passionate about travel and the world at large, we all know that travel is a time for reflection, learning, and often, bringing out your best self. Yet it's frustratingly difficult to put your experience into words when someone asks you a question like, "So, how was Armenia?" That's why I love this theme "the one thing I want the world to know" as a way to unpack one's experience. Here goes!

The one thing I want the world to know about Armenian hospitality is…
It's warm, welcoming, and you HAVE to be hungry.
From the fantastic staff at American Councils' Yerevan office (who loaned me clothes when my luggage didn't land with me) to the stellar Future Leaders Exchange (FLEX) program alumni tour guides at Envoy Tours; from the families in the countryside serving lunch during tours to the AirBnB hosts who genuinely care that your stay is superb – Armenia knows hospitality! During my stay in Yerevan, I never lacked for either assistance or food.
One of my favorite examples was when I took the Soviet Yerevan tour with Envoy. Our last stop was to see this giant head of Lenin that sits in the backyard of the artist who sculpted it. The artist himself came out and – translated through our guide as he spoke no English – invited us in for "one drink." If he'd had his way, we would have stayed there for hours having round after round of his homemade wine, bread, and cheese. Eventually, our tour guide talked us out of there – but not before our group was a bit merrier than when we arrived.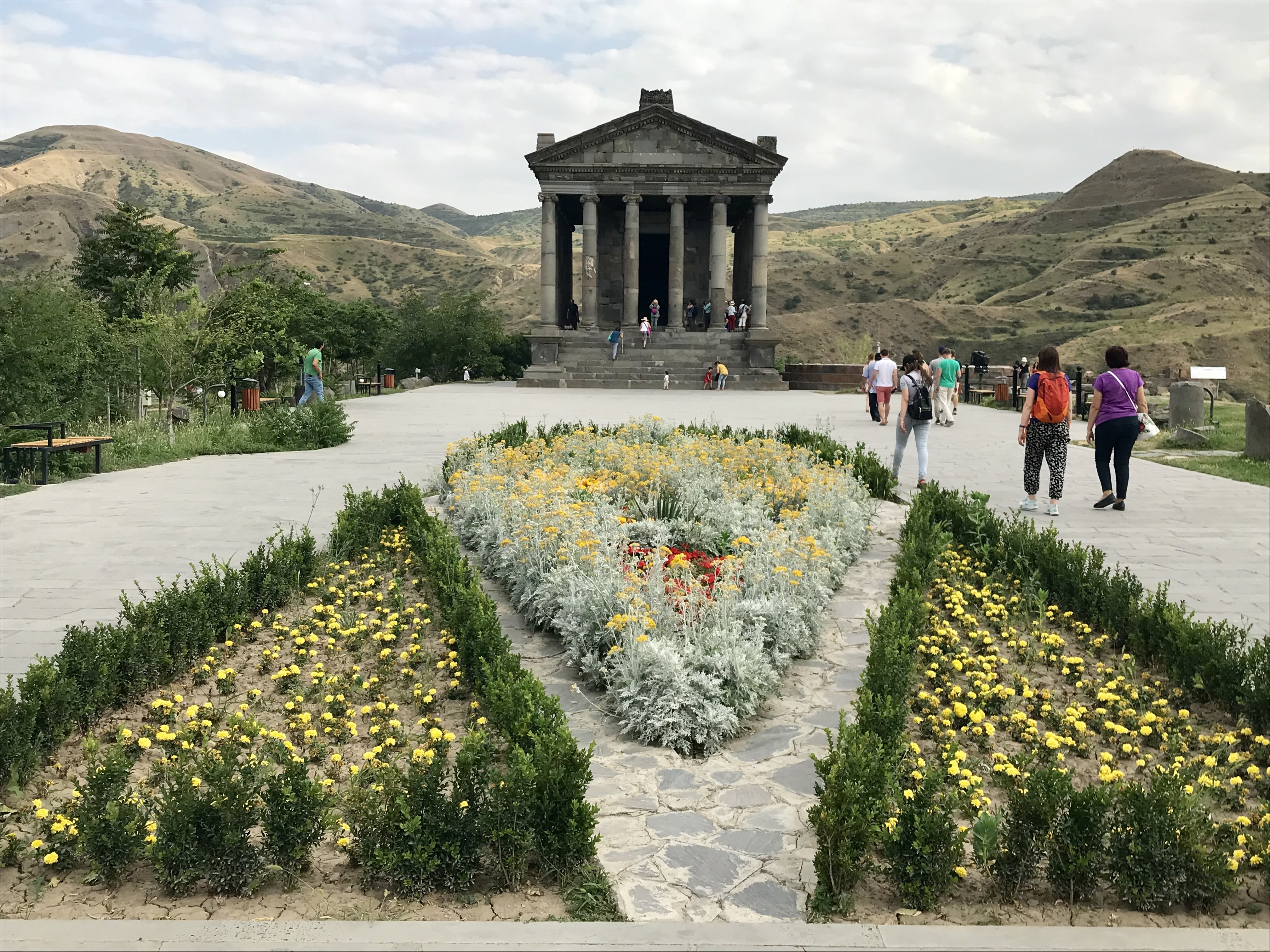 The one thing I want the world to know about the Armenian festival "Vardavar" is…
No one comes out unscathed. 
In the "land of water," there is no escaping the annual festival at which it's socially acceptable to douse anyone within a bucket's throw with water. My two week stay in Armenia just happened to coincide with this year's July 8 Vardavar Festival. As Karen Smith, country director of our Yerevan office, says, "Vardavar is a holiday you either love or despise." I left my AirBnB the morning of Vardavar and attempted to reach the AC office dry. I felt like I was in a spy movie – sneaking through backstreets and alleys, peeking around every corner before darting to the next point of cover. Somehow, I made it without getting soaked. That's where being dry ended. At the office, I met up with about 25 FLEX alumni to take a bus ride to Garni – the site of the pagan temple and the pinnacle of the celebration. We spent hours having water fights with strangers. And with only a small amount of shame, I can say that I somehow ended up in a truly epic water battle with a 12-year-old. I wish I had photos from that day, but I left my camera safe and dry on the bus!
The one thing I want the world to know about Armenia's capital is…
Yerevan rocks.
Yerevan is one of the oldest capitals in the world, dating to seventh century BC. The city will celebrate its 2,800th anniversary on September 29 and 30. It's clean, comfortable, and you can walk almost anywhere. (It is a city for clocking some Fitbit steps!) It's bustling with shops, cafes, art galleries, museums, and markets. The epicenter is Republic Square – where this summer peaceful protests led to the resignation of the prime minister of the old regime. At the Vernissage Market, there is so much to peruse that you could spend an entire day there. It is not an ideal shopping experience for an indecisive price checker like me, frozen with the paradox of choice. And Yerevan's central location makes it easy to see a significant portion of the rest of the country through day trips – day trips you should take with the FLEX alumni from Envoy Tours, of course!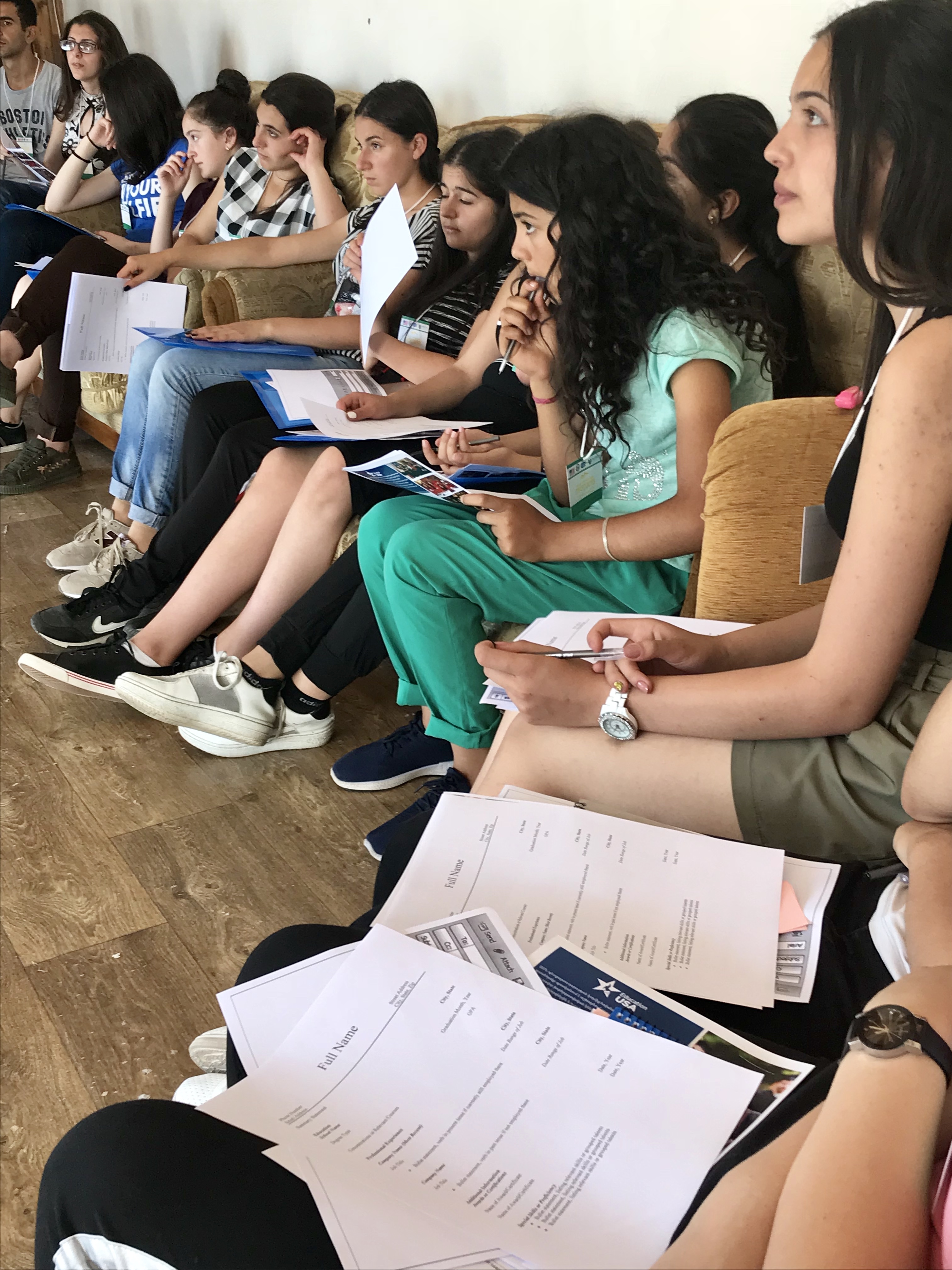 The one thing I want the world to know about Armenia's FLEX alumni is…
They are smart, driven, and determined to be changemakers. I was genuinely impressed with the FLEX alumni activities I witnessed and took part in while in Armenia. I got to see Alumni Coordinator Gayane Aghabalyan's brainchild, "25 Days of Action" – a 25-day series of alumni projects to celebrate FLEX's 25th anniversary. At the beautiful Lake Sevan, I saw a FLEX alumni grant project implemented firsthand. Armine Gasparyan and her dedicated project team ran Ready to Access Opportunities, a four-day camp for 20 students ages 14 to 17, which included sessions on leadership, public speaking and presenting, gender equality, social activism, and volunteerism. I also attended a re-entry workshop, where senior FLEX alumni prepared the newest cohort of alumni to readjust to life back home and make the most of their opportunities and networks as alumni.
---
About the Author
Jeni St. John is the alumni coordinator for the Kennedy-Lugar Youth Exchange and Study (YES) Program at American Councils. Prior to joining the YES team, she worked on the International Student Support Team at American Councils, placing and supporting YES and Future Leaders Exchange students during their exchange year. As a student, Ms. St. John participated in two academic exchange programs, including a full year in the Netherlands and a semester in Puerto Rico. Prior to completing her master's degree, she taught English as a second language in Seoul, South Korea for five years. She received her MA in Diplomacy with a concentration in conflict management from Norwich University and a BA in psychology from the University of Tennessee in Knoxville.
Contact the Author

About American Councils in Armenia
Since 1996, AC Armenia has implemented more than a dozen programs, providing 1,400 high school and university students, educators, and faculty members with opportunities to study, research and gain professional skills. At the same time, dozens of American students, scholars, and professionals have traveled here to learn Armenian or other regional languages, conduct academic research, take part in reciprocal visits, or participate in professional internships.
Image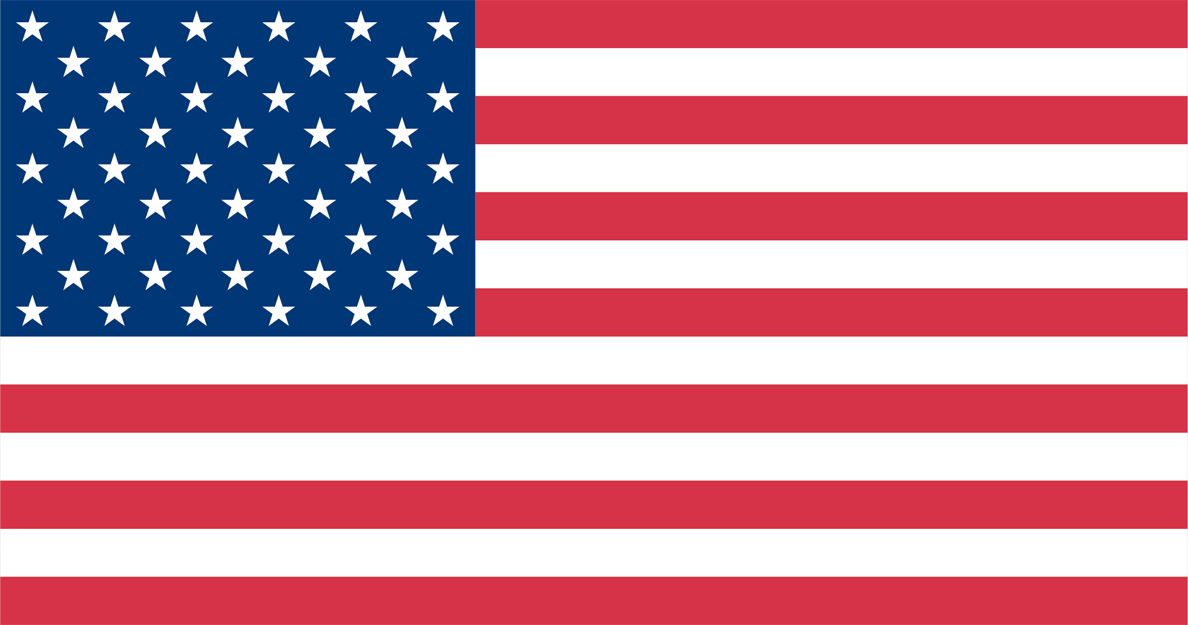 Image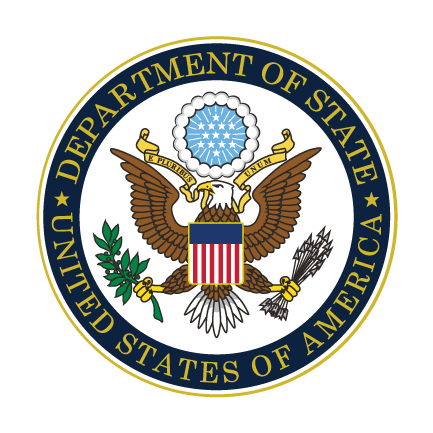 Image