Image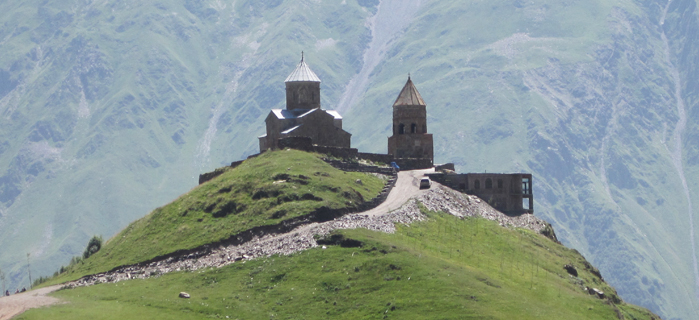 Georgia: Then and Now
Georgia has transformed since I first came here as a fellowship student in 1999. At the time, Georgia was essentially a failed state, mired in corruption and deep economic problems after gaining independence from the former Soviet Union in 1991. The country's infrastructure and political system were collapsing, there was no civil society to speak of, and much of the country was impoverished. The first decade of Georgian independence proved to be a turbulent period for the country.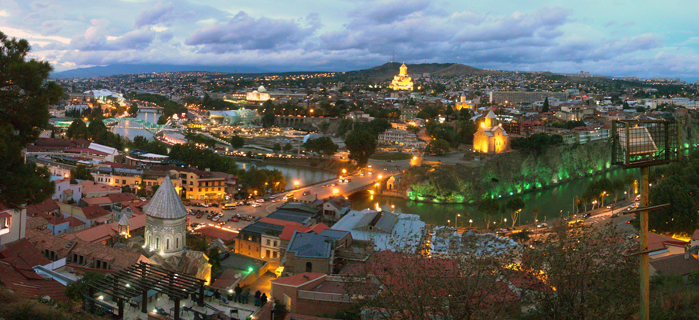 Looking out over Tbilisi
The Georgia of today is almost unrecognizable in comparison. Today, there is a functioning democratic state and an active and vocal civil society. While unemployment is still high and 14 percent of the population still lives under the poverty line, the quality of life has improved tremendously for many Georgian citizens. Infrastructure has been rebuilt to support transport, commerce, and services. Almost weekly, there is a new article about Georgia as an exciting new destination -- heralding its arts, culture, and cuisine. I would never have imagined such attention to Georgia when I first lived and studied here in the late 1990s.
A Country Untapped
Georgia and the greater Caucasus region are a fascinating part of the world, largely unexplored by foreigners including Americans. Its relatively recent turbulent history has given Georgia a reputation as a difficult-to-navigate country, so Georgia is not yet flooded with tourists, however; it is full of rich cultural experiences. From wine and cuisine, to mountainous terrain and scenery, to its long history as being at the crossroads of multiple cultures, Georgia is a safe and accessible place for Americans to learn about the Caucasus while remaining untapped by the broader world.
Cultural Exchange for Georgians
Many aspects of democracy and civil society have taken root in Georgian society in recent years. Today, most Georgians aspire to be part of the international community, to have access to the outside world, and to belong to a fully functioning democratic state. They see their future with the European Union and the United States, and do not view the models of statehood offered by their neighbors as ones worth emulating.
Georgians are particularly eager to travel, to study and work overseas, and to acquire language skills and there is also a rising demand among young Georgians to learn more about American culture. Georgians attending college in the US have increased by 41 percent in the past five years, according to an Open Doors Report. Overseas educational experience and speaking foreign languages especially English are tremendously important for improving one's career options in Georgia, while in some neighboring countries such experience might be considered a liability.
Having the opportunity to live and study abroad allows people to reach their own understandings of another culture. Since exposure to Western culture for most Georgians comes almost exclusively through watching American movies and TV shows usually dubbed in Russian real engagement with the US is an untapped opportunity for cultural exchange and mutual understanding to take place.
When young Georgians go on exchanges to the US, like through the Future Leaders Exchange (FLEX) program, they return home with an improved understanding about what the US is like as a nation and help educate the Americans they meet about Georgia. While in the US, they are exposed to civic engagement, community service, and are fully integrated into American life. Often, they form a dynamic community committed to public service and solving social issues. Our FLEX community in Georgia is no exception immediately after the recent flooding that devastated Tbilisi this past June, our FLEX alumni mobilized to help with recovery efforts.
Professional exchange opportunities like the Professional Fellows Program bring young leaders like Natia to spend a month working in a US government office or a private business. This type of exchange often sparks ideas the fellows can bring back to their work whether in the Georgian government, civil society nonprofit, or private enterprise.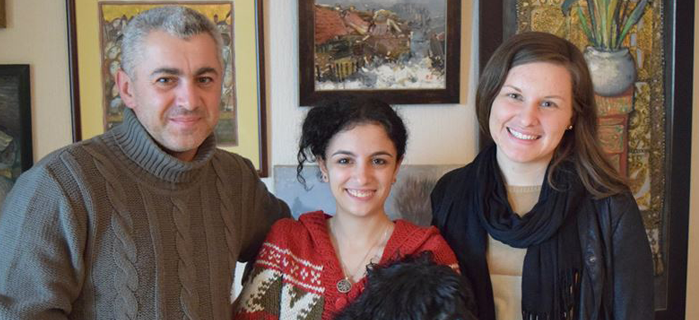 Paige, an American exchange student from Florida, with her Georgian host family
Cultural Exchange for Americans
The Caucasus are a region of the world that Americans know very little about yet it's a region that is both historically fascinating and geopolitically important to global affairs. Giving Americans the chance to come to Georgia to study or gain professional experience in an immersion setting allows them to gain a level of understanding that would be impossible from only reading books or taking classes at home.
Georgia is also one of the few parts of the former Soviet Union that is accessible and welcoming to Western foreigners. An increasing number of students, researchers, and scholars come here to study subjects that pertain to the larger region. Subjects that might be very difficult to study in nearby countries like language, anthropology, history, civil society, economic development, or voting patterns are easy to study in Georgia.
Not only is Georgia located in a strategic and politically important region, the languages spoken in the country Georgian, Russian, and Chechen are increasingly relevant in global affairs. There are very few institutions that offer Georgian instruction, but American students like Paige are increasingly taken with the language and culture of this country, just like I was back in 1999.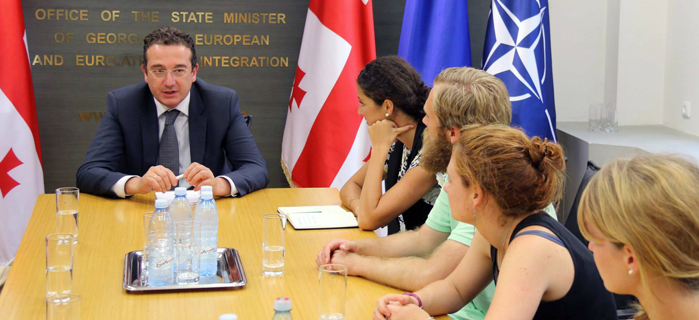 Peace and Security students meet with the Georgian Minister for Euro-Atlantic Integration
Studying Peace and Security in Georgia
Georgia is the perfect environment to learn more about the key issues that confront the greater Eurasia region. I wanted to create an opportunity for US students from any university to take part in an in-depth eight-week summer course Peace and Security in the South Caucasus that would touch on conflict and security, gender and geopolitics, nationalism, and social and economic development. The expert faculty at Ilia State University where I also teach courses on Soviet history and politics worked with me to put together these intensive courses.
And although the program has a language component participants can study Russian, Georgian, or Chechen it is not a language-intensive program and the primary coursework is in English. This bridges the gap between students who may arrive with no foreign language ability and those already studying one of the regional languages while helping all students have a richer experience in Georgia.
Our Mission in Georgia: US-Georgian Mutual Understanding
Our work in facilitating exchange initiatives like the Future Leaders Exchange, the Professional Fellows Program, and specialized language and study abroad programs deepens the US-Georgian friendship and results in a greater understanding of each other's culture, customs, language, and history. Only through immersive personal experiences, can we truly learn from and understand one another. From my 16 years of working in international education in Georgia, each student or professional that goes on an exchange return to their home country and has a multiplier effect on their community. I can only encourage you to come to Georgia and experience this remarkable country for yourself.
About the Author
Tim has served as the American Councils Georgia Country Director since August 2003. He oversees several key US-Georgian exchange programs, including the Future Leaders Exchange, Professional Fellows Program, the Eurasian Regional Languages Program, and the Overseas Professional and Intercultural Training Program. Long a scholar of history, identity, and geopolitics in the Caucasus, Tim also serves as Associate Professor of Soviet and Post-Soviet Studies on the faculty at Ilia State University and regularly publishes original research on the region.
Read an in-depth interview with Tim on the history of US-Georgian exchange programs.