Image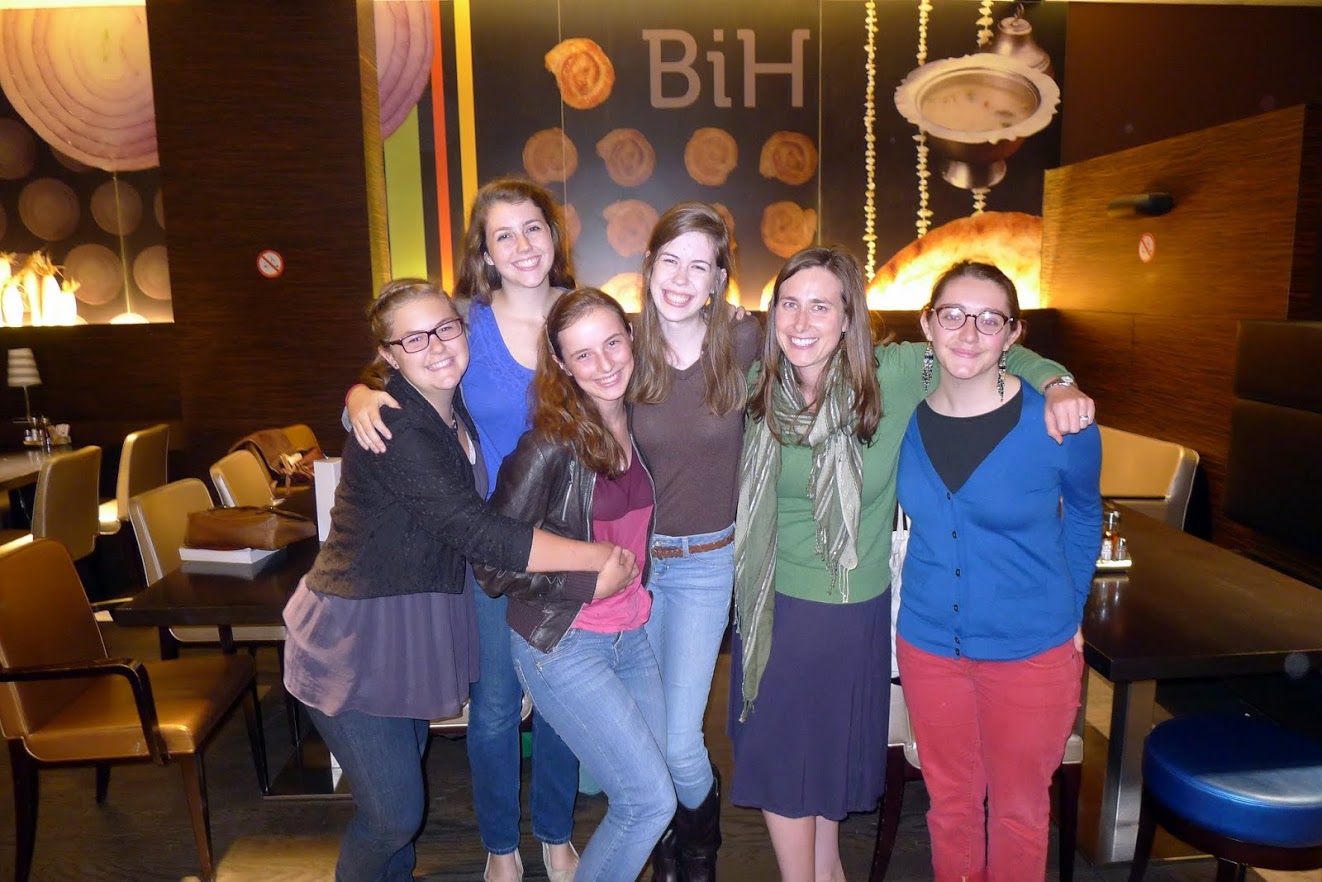 Editor's note: At American Councils, we believe that exchange is for everyone, but we recognize that everyone will have a different experience while on exchange. Our staff strives to support students of all identities along the way, from recruitment to return. We asked a few of them this month to talk about their own experience with exchange and the ways they work to make exchange accessible to all.
Skye Henry is the program manager for Kennedy-Lugar Youth Exchange and Study (YES) Abroad.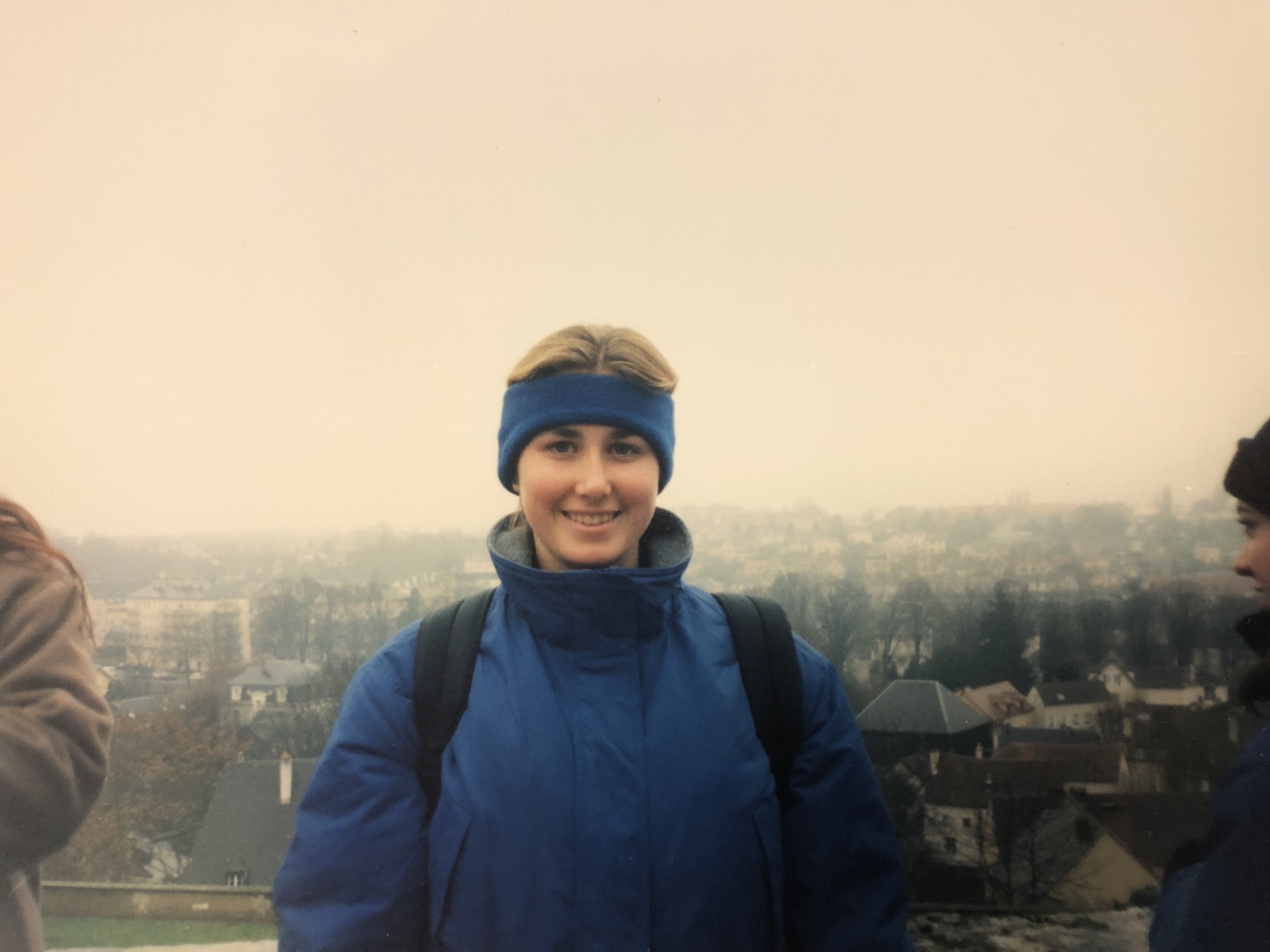 Tell us a little about your background in international education.
SH: My international path has been circuitous! I was so transformed by my study abroad experiences in France and Germany in high school and college that I chose to finish my final exams early and miss graduation to depart for Peace Corps in Romania. I left on my 22nd birthday.
That experience, including the highs and lows — feelings of being at home in a foreign culture and yet incredibly lost at the same time — prompted me to go back to school to learn more about how people, economies, and governments have developed and why they do the things they do. After Peace Corps, I moved to Washington, DC to pursue my masters at The George Washington University's Elliott School for International Affairs. I thought I wanted to work in international development, but on a whim, I applied for a job at American Councils working with international exchange students and alumni from the Balkans. It was a perfect fit.
Though it's not what I initially thought I'd be doing, 10 years later I've come to realize that international education is what I'm most passionate about. Every day I get to assist young people in doing something incredibly brave and meaningful. It's like reliving Peace Corps over and over again.
Exchange can be life changing, but it's not always easy. What are some things you do to help prepare students of all backgrounds for what they might encounter?

SH: I work with high school students on YES Abroad, so I spend a lot of time trying to figure out what goes on in the minds of teenagers. One of the things that I'm consistently impressed by is their desire and ability to seek and process the truth. Over the years, the YES Abroad team has made a conscious effort not to shy away from hard things; from the realities of exchange. I think we've found the most success when we're open and honest about how hard exchange will be, and when we turn around and empower our participants with the tools to work through those challenges. They're very capable, but feeling lost, frustrated, unsure, alone — it can happen to anyone. That's life when you're plucked out of your own environment and inserted into a foreign one. We help by giving our participants ways to prepare for this process and guard against the pitfalls. We help lay the foundation for self-discovery and the development of needed skills like critical thinking, cross-cultural communication, and the ability to shift one's perspective.

What is one example of how YES Abroad is inclusive?

SH: YES Abroad is improving on this each year. I think traditionally we were not as focused on this as we could have and should have been. One of the challenges is our limited time for pre-departure orientation (PDO), and finding ways to prepare all students for the various challenges they might face.

There's been a big push in the international education world to increase diversity and make study abroad truly representative, which is long overdue. For several years now, YES Abroad PDO has included a session focused on being LGBTQ abroad. Many of the countries where YES Abroad works are not as accepting of LGBTQ identification, and this is something we felt strongly we needed to prepare our participants for. Based on their feedback, we have adapted this session over the years to include advice for allies as well. We also added a session this year to address increased diversity, informed by the experiences of our alumni. Some types of diversity have more challenges on study abroad than others, and we make sure to talk about this — not only for those participants who will need to prepare for this, but for their peers, so they will be aware of one another's added pressures and be able to provide support on program.

When we started asking our alumni to help design this session, we were clear and open about the fact that we specifically wanted to support students who were less commonly represented on study abroad or who felt "other'd" on program — students of color, LGBTQ-identified students, and those from a lower income background — but we didn't limit the survey in scope. All were welcome to contribute.
The outpouring of personal stories of challenges and growth we received was overwhelming. I'm so thankful for the honesty and self-reflection of our alumni. We were able to take these perspectives, combine them with some basic building blocks of sessions from years past, and come away with a session I'm really proud of. It was large team effort with our partners on YES Abroad—AMIDEAST and AFS. I'm sure it wasn't perfect, and I know we have room to continue to improve upon it in years to come, but it was an important step in being actively inclusive.

Why are these efforts necessary? Why are they so important?

SH: From an objective standpoint, I think taking time to support our participants as individuals — in whatever ways we can — is critical for helping many of them come through their challenges and finish the program on a positive note, having achieved the goals of the program. Could they have stuck it out and finished without that support? Maybe a lot of them, yes, but we aren't just looking for completion. We care about more than numbers. We care about whether participants were able to meet the program's goals of mutual understanding and fostering long-lasting ties. That can't happen if the participant is just counting down the days until they go home.

From a subjective standpoint, I think we care so much about helping all students meet these goals because American Councils staff — myself included — believe so strongly in the value and power of exchange for all. Plus, I just care about these students so much. Their parents have entrusted their safety, both physical and emotional, to us. We provide what I would want for my own children and what I would have wanted as a 22-year-old in Peace Corps: help to view challenges through a different lens, accountability when necessary, and a reminder that someone is there to help along the way if needed. 

---
About the Author
Skye Henry is a program manager at American Councils for International Education, who has worked with both international and American high school students on the Kennedy-Lugar Youth Exchange and Study program since 2008. Working with youth has always been a passion for Ms. Henry, who has worked with students of all ages for more than two decades. She looks forward to increasing opportunities for young Americans to discover the world, and themselves by extension.
Contact the Author
About the YES Abroad Program 
The YES Abroad Program, sponsored by the US Department of State, offers American high school students and recent graduates scholarships to study for one academic year in select countries with significant Muslim populations.

YES Abroad students serve as youth ambassadors of the United States, promoting mutual understanding by forming lasting relationships with their host families and communities. Participants live with a host family, attend a local high school, acquire leadership skills, and engage in activities to learn about the host country's society and values; they also help educate others about American society and values.
Image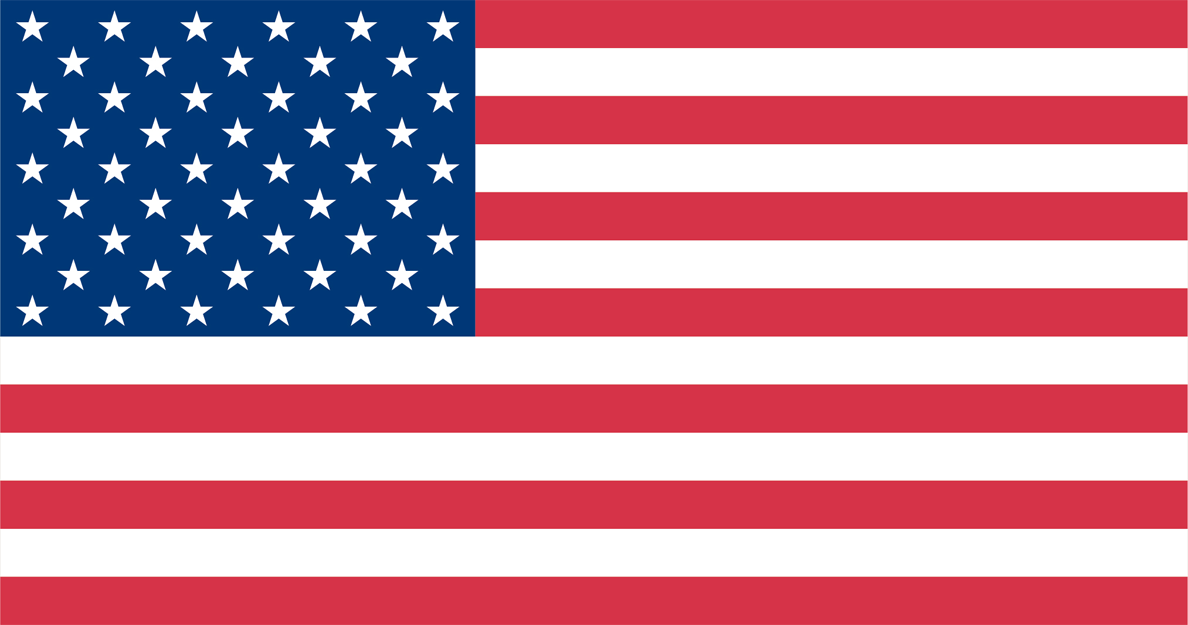 Image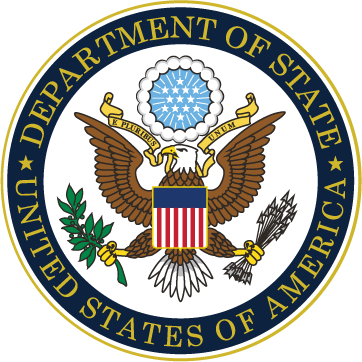 Image