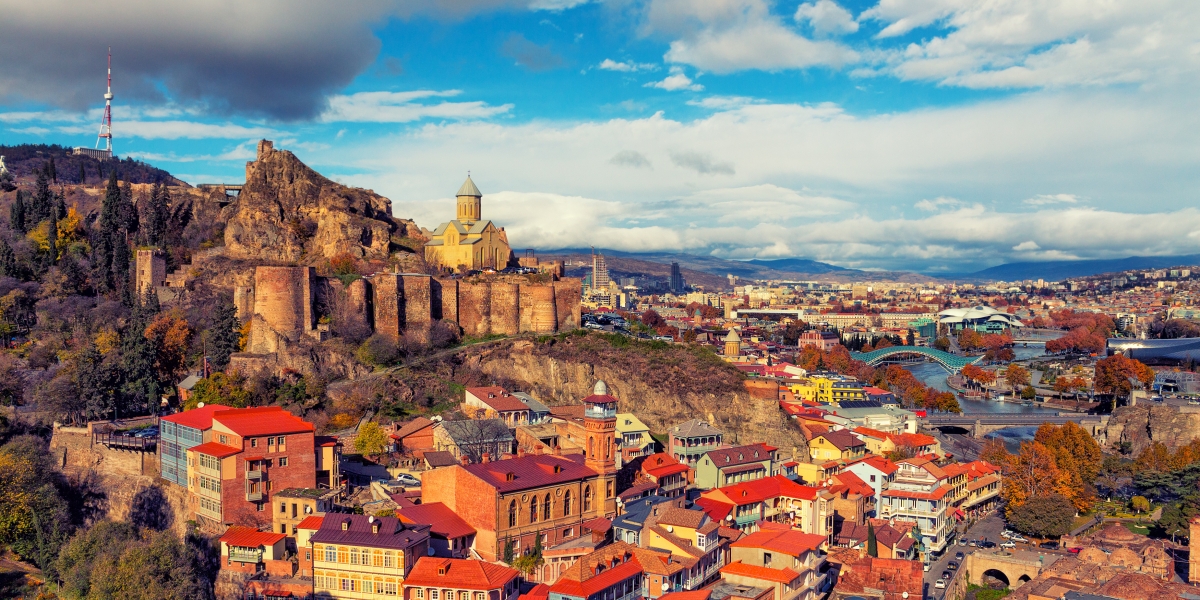 Go beyond ordinary with our Insider Tours: Georgia.
Nestled in the Caucasus Mountains, between the Black Sea and Caspian, Georgia is a country of incredible natural beauty, filled with magnificent history and rich culture. Georgia is famous for its food, hospitality, theater, music, painting, and literature and is considered by many to be the birthplace of wine. 
Join us on a 10-day tour, led by locals and American Councils' staff and alumni, for a firsthand view of Georgia's cultural heritage and legendary cuisine that few tourists ever experience . From the winding, cobblestone streets of Tbilisi's old city to the sheer cliffs of the Georgian Military Highway and the medieval castles and cave monasteries at Akhaltsikhe and Vardzia, you'll enjoy
Since 2012, American Councils has offered Insider Tours as an up-close-and-personal look into the countries where we work. Insider Tours provide a unique opportunity for our volunteers and supporters, who know our work well and want to experience its positive impact firsthand, as well as for those who want to learn more about these fascinating countries. 
Our resident staff and alumni lead the tours, which feature visits to both well-known attractions and to unique, off-the-beaten-path sites. These tours are also a chance to get to know alumni of American Councils programs. Each 10-day tour is designed to give you deeper insight into the local culture through the eyes of experienced resident staff and program alumni. 
Did you Know?
Many consider Georgia to be the birthplace of wine, with archeological evidence of grape fermentation dating back some 8,000 years.