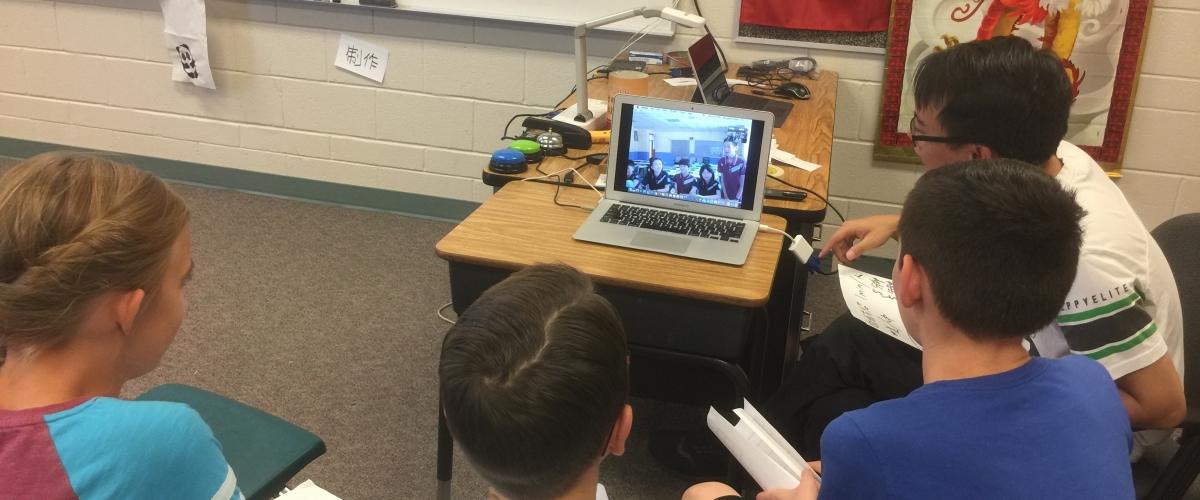 Current Partnerships
The original DLI programs adopting a summer STARTALK component include Portland Public Schools and several programs in Utah. These have been joined by current STARTALK-DLI Partnerships funded in the current project:
NJ– Chinese (West Windsor-Plainsboro Regional School District)
UT – Portuguese (University of Utah) UT – Chinese (Washington County School District)
GA – Korean (Gwinnett County School District)
MA – Portuguese (Brockton School District)
UT – Russian, Chinese, Portuguese (Tooele School District)
ID – Chinese (Jefferson County School District)

The range of designs of these programs illustrates the possibilities of the Partnerships. As indicated in this chart, existing Partnerships are divided into two groups focused on students entering DLI ("jumpstart programs") or continuing from elementary to middle schools ("onward programs"). The institution receiving the grant and the languages targeted are also indicated.
Language
Entity
State
Level
Start Date
Chinese
West Windsor-Plainsboro School District
NJ
Elementary-jumpstart
2017-18
Portuguese
University of Utah
UT
Middle School - onward
2017-18
Chinese
Washington County School District
UT
Middle School - onward
2017-18
Chinese
Jefferson County School District
ID
Middle School - onward
2018-19
Portuguese
Brockton Public Schools
MA
Elementary - jumpstart
2018-19
Korean
Gwinnett County Schools
GA
Elementary - jumpstart
2018-19
Chinese, Portuguese, Russian
Tooele County School District
UT
Elementary - jumpstart
2018-19
---